The Voodoo Ranger Juicy Haze IPA testifies to New Belgium's ability to elevate a classic beer with even more citrus flavors and a pleasantly smooth finish. Packed with tropical aromas, this beer features an opaque, golden color and a medium body, and it tastes a little sweet initially, becoming smoothly bitter at the end. The 7.5 percent IBU is respectable, albeit a little strong. To avoid most of the bitterness, I recommend drinking it cold as the hop bitterness increases as the temperature increases.
The beer blogs are overflowing with strong opinions about what makes an IPA a hazy IPA. In a hazy IPA, hops are only added late in the boil and again unusually early during fermentation, when the beer is still churning. Hops interact with yeast in a way that withdraws maximum fruity-citrus character. It also results in—you guessed it—haze. The beer is then dry hopped again at the end of fermentation. For this specific beer, New Belgium uses Citra, Cascade, Centennial, Simcoe, and Nugget hops.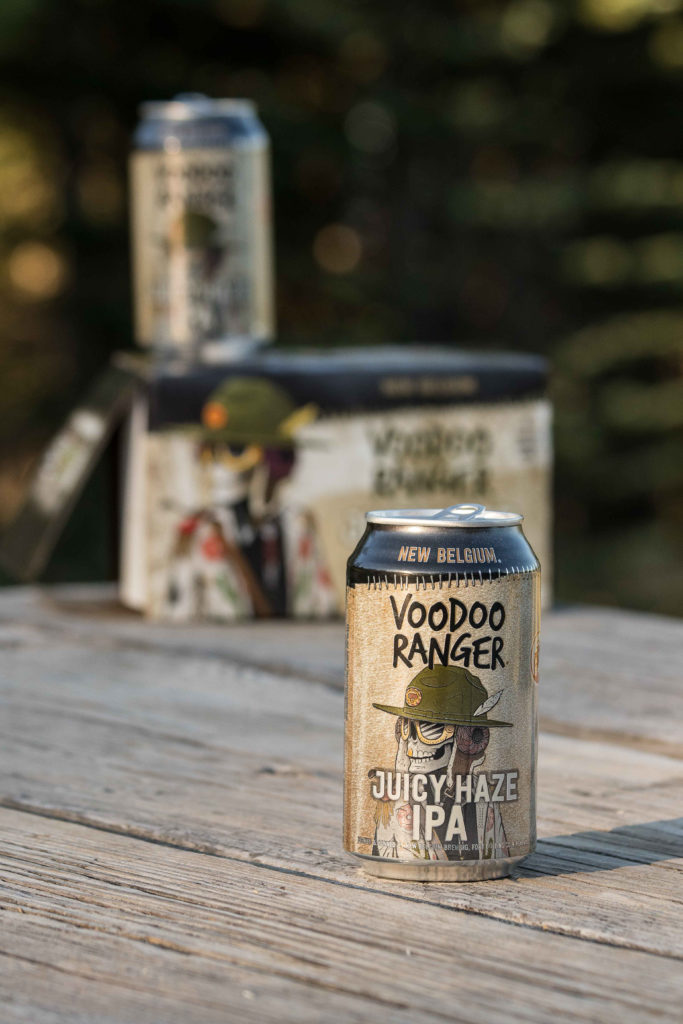 This is one of eight styles of Voodoo Ranger in the New Belgium portfolio, and I think it might be their best. The Juicy Haze IPA comes from a 100 percent employee-owned brewery, and the Voodoo Ranger mascot is a very entertaining character in their social media platforms. Admittedly, New Belgium Brewing's most famous beer is the Fat Tire Amber Ale, but they're also recognized as one of Outside Magazine's Best Places to Work, one of the Wall Street Journal's Best Small Businesses, and tops the list of Bicycling Magazine's Best Companies for Cyclists.
So, next time you're in the beer aisle, and you're looking for a standout IPA, you should definitely try the Voodoo Ranger Juicy Haze IPA.