By Justin Short
So what happens to bikes and the cycling community when the whole world locks down? Apparently a lot of people ride bikes: new bikes get purchased, old bikes get overhauled, and people take to the streets and trails in record numbers.
Things like the Social Distance Cycling Club also happen. In March 2020, retired geologist Fred Zelt of Pittsburgh, Pennsylvania, created the SDCC Facebook group to encourage riders to get outside and ride in a safe way. The numbers quickly ballooned to more than 7,000 members. It's about as warm and friendly a community as one can hope to find on social media, with a healthy gaggle of riders from the Inland NW adding to the mix. 
But what are competitive racer types—many who derive a bit of their identity from bike racing—supposed to do when there's suddenly no race season? We can end up building decks and backyard sheds until there's no space left to build them. Enter indoor and outdoor virtual events. Indoor smart trainer platforms like Peloton and Zwift exploded last year into an entirely new video game angle on road racing that has left top World Tour pros wondering why they can't keep up.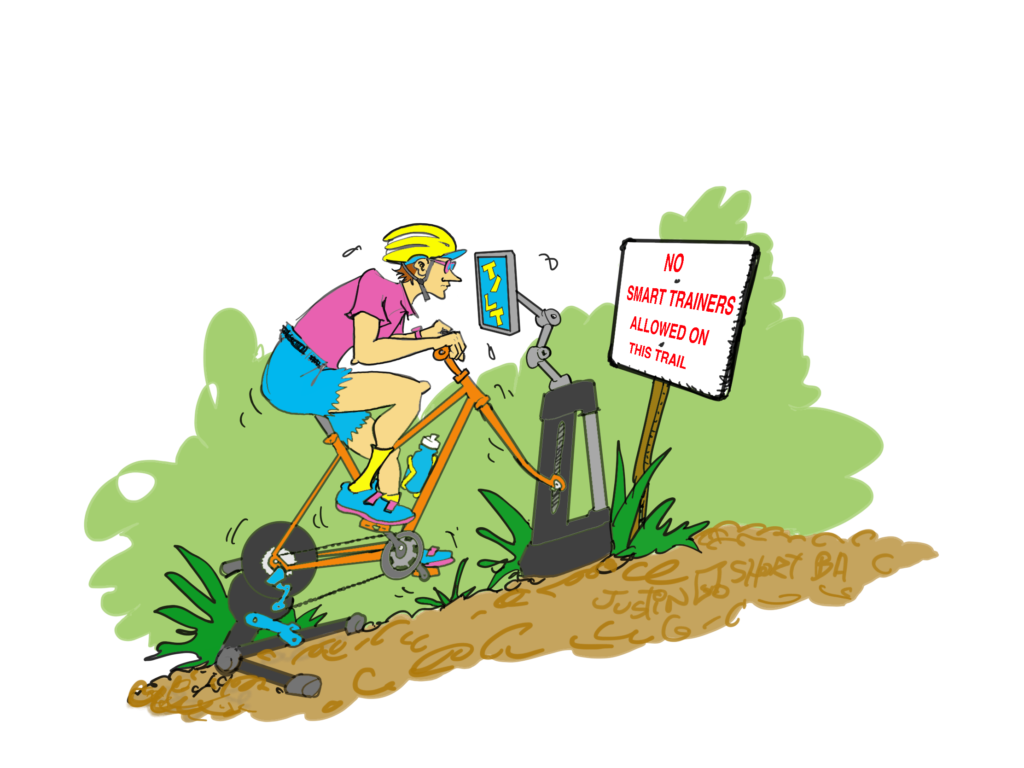 "Everesting" became all the rage as the warmer weather of spring appeared. Everesting is the practice of climbing the vertical gain of Mount Everest in one effort, either indoors on a smart trainer or outdoors doing hill repeats on a steep stretch of road until reaching the magical vertical gain of 29,031 feet, roughly seven climbs up Mount Spokane.
Damion Miller of Tri-Cities, along with a few friends, did the only gravel Everesting I've ever heard of. Spokane's Ben Tobin climbed 100,000 feet in the month of May, riding up the trails of every hill in the periphery of town. Even at the end of the month, after all that climbing, he was waiting for me at the top of every hill. 
While the 2020 pandemic led to races all over the world being cancelled outright or postponed for the fall, it also spurred a creative burst of virtual events. Gravel pro Ted King of Vermont spearheaded DIY Gravel, encouraging riders to solo ride the distance of their favorite races and events to keep the spirit of adventure alive.
Troy Hopwood, organizer of the Cross-Washington Mountain Bike Route (XWA), took DIY gravel a step further by offering live tracking on bandok.com. With virtual XWA, riders from all over the world were able upload their rides, commutes, and trainer sessions to move their dots along the 700-mile course with 2 weeks to finish. Second place XWA finisher, Ivan Moore of Bellingham, Wash., rode the whole thing outside on a loaded bike in a dizzying four-and-a-half days.
Perhaps my favorite virtual event of the year that I hope survives into the post-pandemic era was the locally-produced Packfiller Classic, a DIY stage race consisting of four stages, each being suitable for a day's effort. Of course there were a few goofballs itching to ride all four stages in one day. My own effort amounted to 124 miles of pavement, gravel, full-on mountain biking, bushwhacking, and a Bowl and Pitcher swimming hole.
As we move into the warmer months of spring and summer, some events are returning, others are waiting another year. I think some aspects of virtual and indoor cycling are here to stay, but there's no replacing the experience of seeing a friend coming the other way on your daily commute, on a rip around Beacon Hill, or on a gravel road in some remote corner of the Palouse.
Justin Short rode outside throughout winter 2020-21 and completed the 2021 edition of the Cross-Washington Mountain Bike Race in 6 days. He enjoys absurd adventures accompanied by the jaw-dropping beauty of the Inland NW.