The Colville, Washington area is a road biker's dream. Tucked into the northeast corner of the state, there is an abundance of lightly-trafficked backroads. Popular routes pass through lush valleys and forested foothills, along lakes and rivers, and over high mountain passes. Riders from near and far regularly set out on small group and solo rides that range from quick after-work loops to all-day epics. Loop rides that start right in the town of Colville include some of the Northwest's most beautiful and off-the-radar countryside and backcountry wildlands. And the Blazing Saddles Ride is the chance to meet and tour these amazing routes with other riders.
Once a year the Blazing Saddles Ride, put on by the Rotary Club of Colville, offers a chance for local and out-of-town road bikers to come together to ride, socialize, and celebrate the region's phenomenal fusion of stellar scenery and road-riding serenity. After a year off from holding an in-person ride due to COVID, Blazing Saddles is back this year with three different distances of real-deal group rides set for Saturday, August 7, 2021.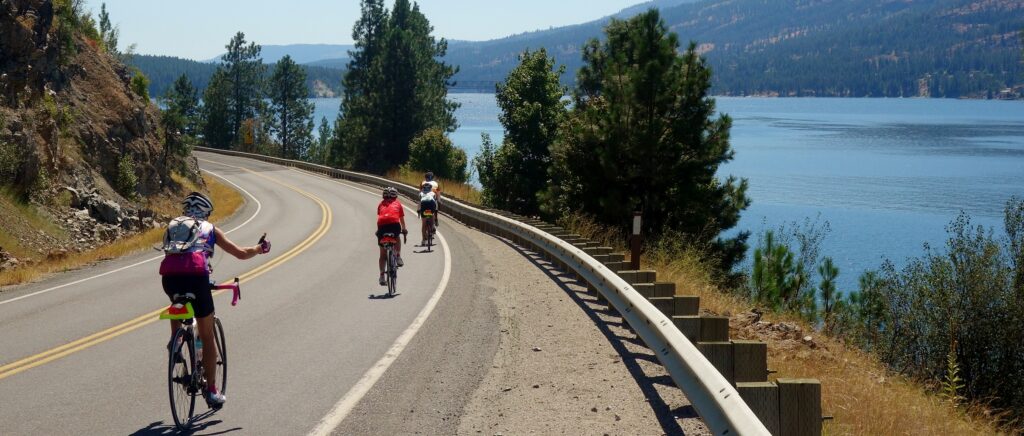 The rides start between 6:30 and 9 a.m. at Colville's Yep Kanum Park. Rider registration is $65 before July 15 and $75 after that and is available up to 30 minutes before start time. Following the ride, enjoy music, dance, and art participation with "Art in the Park" and cheer the returning Blazing Saddles riders as they return.
Blazing Saddles Ride 2021 Routes
Each year Blazing Saddles Ride organizers feature different world-class century, metric century (62 miles), and 40-mile routes on a three-year rotation. This route shake up allows riders to come back each year and pedal through new places to take on different challenges on hills and summit passes or enjoy easier routes on the valley floor or along the shores of beautiful Lake Roosevelt.  All rides are fully supported, which ensures that everyone has a safe, fun ride.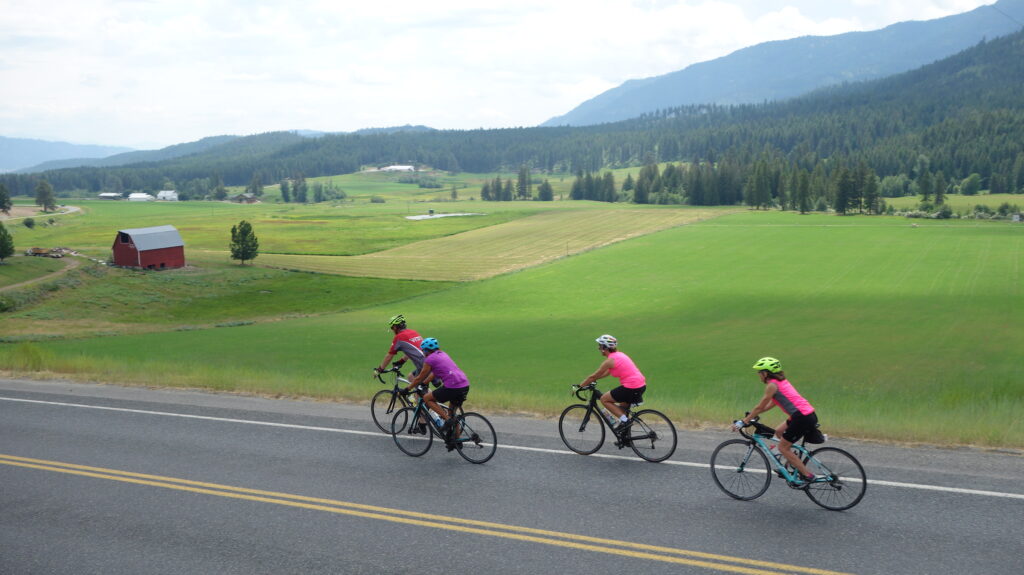 This year's rides are dubbed the "Tour d'Colville Valley," which lets all riders experience at least some of the iconic "Colville Loop" route that circumnavigates the city of Colville. The 100-mile route climbs up into "the Basin" on the east flank of the Huckleberry Range and then south, exploring the nooks and crannies of the Colville Valley. The 62-mile (metric century) and 40-mile rides head around the south half of the century loop to join up with the 100 milers on their return. The 62 and 100 milers then head north through idyllic pastures and farmlands to Lake Roosevelt for a return along the scenic southeast shore of the lake. Check out these detailed route descriptions for this year's 100, 62, and 40-mile routes. Or read on here for registration info.
Blazing Saddles Little Pepper Family Ride
This year Blazing Saddles organizers added a perfect ride for the whole family, including younger riders.  Starting from Colville's Yep Kanum Park on August 7 at 9 a.m., the 5-mile route winds along the Cedar Loop residential area and then around the lovely rural setting of the Rotary Trail and back to the park. The winding ride has a slight uphill at the start and is otherwise a relatively flat pedal for the whole family. The family ride finishes back at Yep Kanum Park at 10 a.m. where "Kids Art in the Park" will be getting started. This event is an experiential paint, clay, music, and dance event for kids of all ages. Ride registration is $10 per person over eight years old and under eight is free. Register here.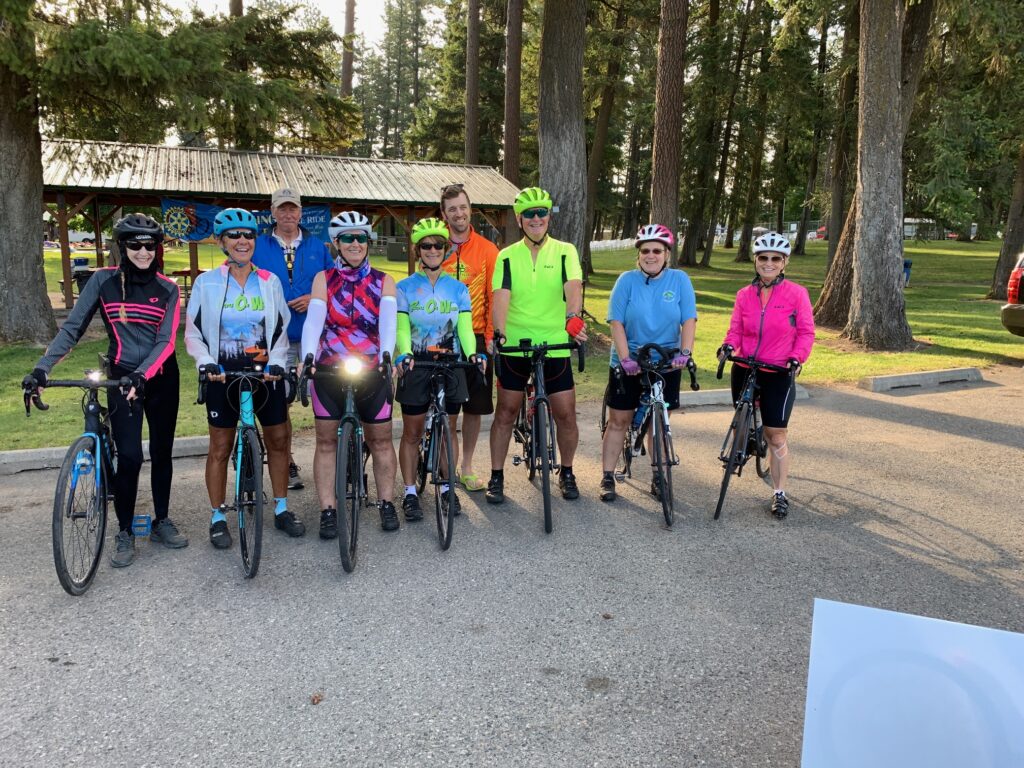 Bike Safety Rodeo for Kids
Kids and adults who have registered for the Little Pepper Family Ride are invited to attend a Bike Safety Rodeo at the Colville Community College parking lot on July 31. The Bike Safety Rodeo will teach kids bike safety and handling. Little riders will receive a certificate at end of the course. The bike rodeo is free for kids who are registered for the Blazing Saddles Little Pepper Family Ride and $5 for all others.  
Virtual Ride Option for 2021
Riders who are unable to make the in-person Blazing Saddles ride on August 7 can still participate and support the event's great Rotary Club causes by taking on the Blazing Saddles virtual ride. Ride a 40, 62, or 100-mile route when and wherever you choose between July 4 and August 7 and your registration fee will make a big difference to the non-profit community projects supported by the event. More virtual ride info.
Blazing Saddles Riders Support Crucial Rotary Club Causes
All of the Blazing Saddles ride events support excellent causes championed by the Rotary Club of Colville that organizes the event. The club is active in many laudable local and international projects. The focus of the projects supported are diverse too, ranging from local efforts to improve community services, help farmers and seniors, increase recreational opportunities, and support the Dolly Pardon Imagination Library. Supported international projects include efforts in peace and conflict management, disease prevention and treatment, water and sanitation, maternal and child health, basic education and literacy, and economic and community development.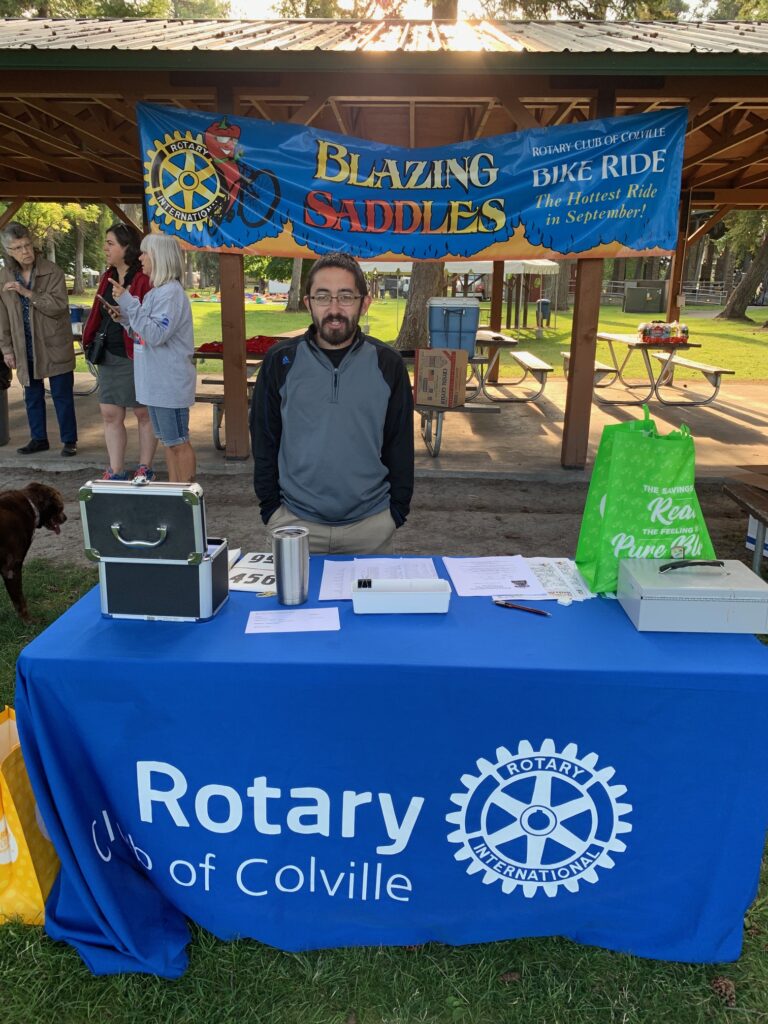 Explore Colville Area Riding with the NE WA Cycling Guide
If you're looking to explore some of the Blazing Saddles routes and other popular Northeast Washington rides as a shake-down for your Blazing Saddles ride or for fun on your own anytime, check out the 2020 Rotary Northeast Washington Road Cycling Map and Guide. Colville is a hub of world class cycling with endless ride possibilities that will satisfy riders of every skill level.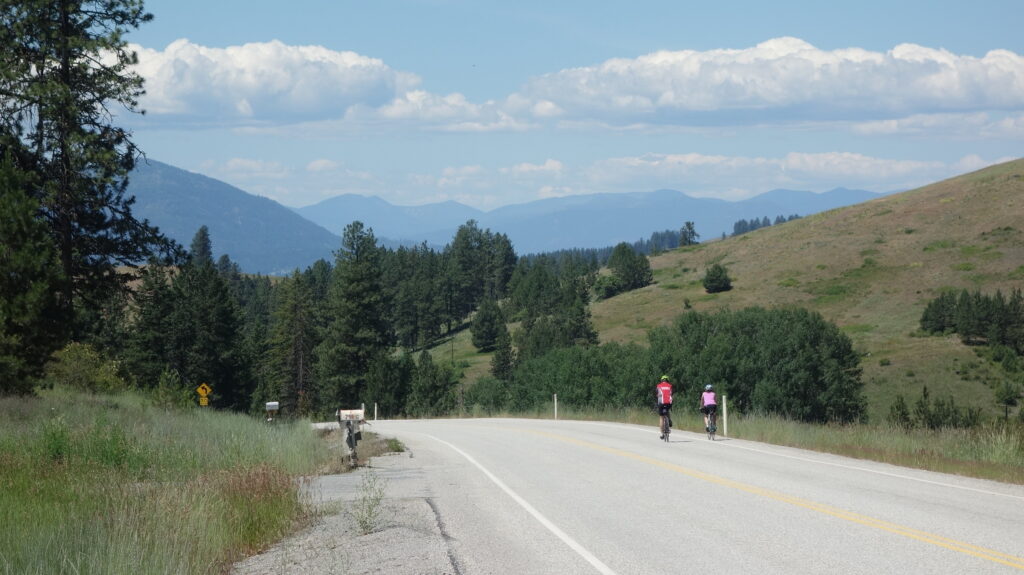 Read more from Out There Outdoors about the awesome road riding in the Colville area.
(Sponsored Content)