Farmers' markets are a great place to shop for local produce during the summer. And CSAs are an excellent way to support local agriculture and feed your family local food. However, for a true hands-in-the-dirt connection to your sustenance, gather a few friends or your family and head to a u-pick farm.
For a farm, offering a u-pick option has many benefits. First, it reduces labor, cost, and overhead for the farmers. Second, it eliminates the need for storing and transporting produce to be sold at a market or grocery store, while also providing it in its freshest form to customers. Finally, it allows farmers to set harvest hours and u-pick appointments that are most beneficial to growing things and to the business side of the operation.
For you, the customer, making a trip to a u-pick farm can save you money per pound, keep your dollars in your community, afford you a look at how a farmer operates, and give you and your family the opportunity to handle your food for part of its journey from the farm to your table.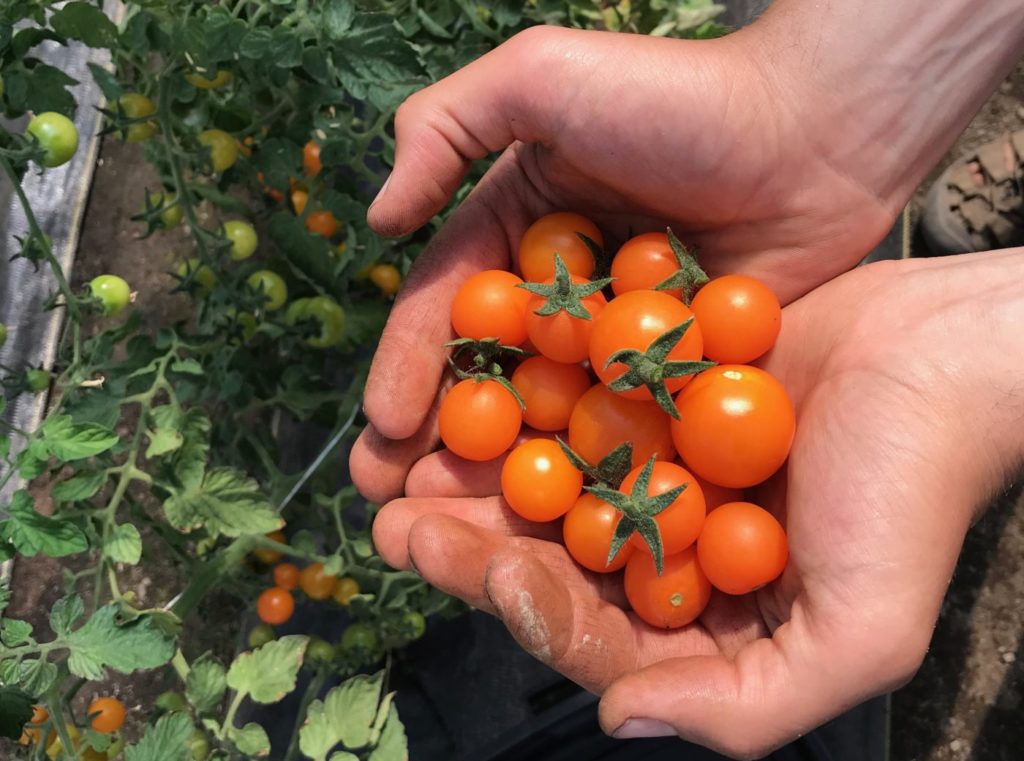 Green Bluff in Spokane County, one of the most well-known u-pick spots in the Inland Northwest, is prolific with growers that offer everything from vegetables to apples to pumpkins.
However, there are plenty of other opportunities to pick your own food. Utecht Produce in Spokane Valley allows customers to come and pick okra, tomatoes, green beans, and more, by appointment only.
Carver Farms in Newman Lake, Wash., provides a u-pick harvest schedule and prices on their website. Riley Creek Blueberry Farm in Laclede, Idaho, is well known for their blueberry fields, but they also grow blackberries and raspberries.
Red Canoe Blueberry Farm in Hauser, Idaho, also has a u-pick field and lets you pick Washington cherries in season.
Whichever you choose, your u-pick day will be an adventure to savor.
Originally published in the July 2019 issue.
Visit the OTO archives for more stories about farmers' markets.