Photos by Aaron Theisen
The Palouse Highway south of Spokane has long attracted cyclists to its rolling hills and rural character. That character is maintained in large part by members of the the South Spokane Farm Corridor, which encompasses some two-dozen farms, nurseries and ranches in the region bounded by I-90 to the north, SR-195 to the west and SR-27 to the east.
On July 30th, the South Spokane Farm Corridor and co-sponsor Wheel Sport Bicycles will host the Tour de Farms, a two-wheeled tour of the region's growers. This is a free, self-guided bike ride; we have provided several route suggestions to connect the farms (see below), but feel free to ride to as few or as many as you like! The participating farms will be open from 9:00am – 12:00pm, and riders are encouraged to start at any of the participating locations.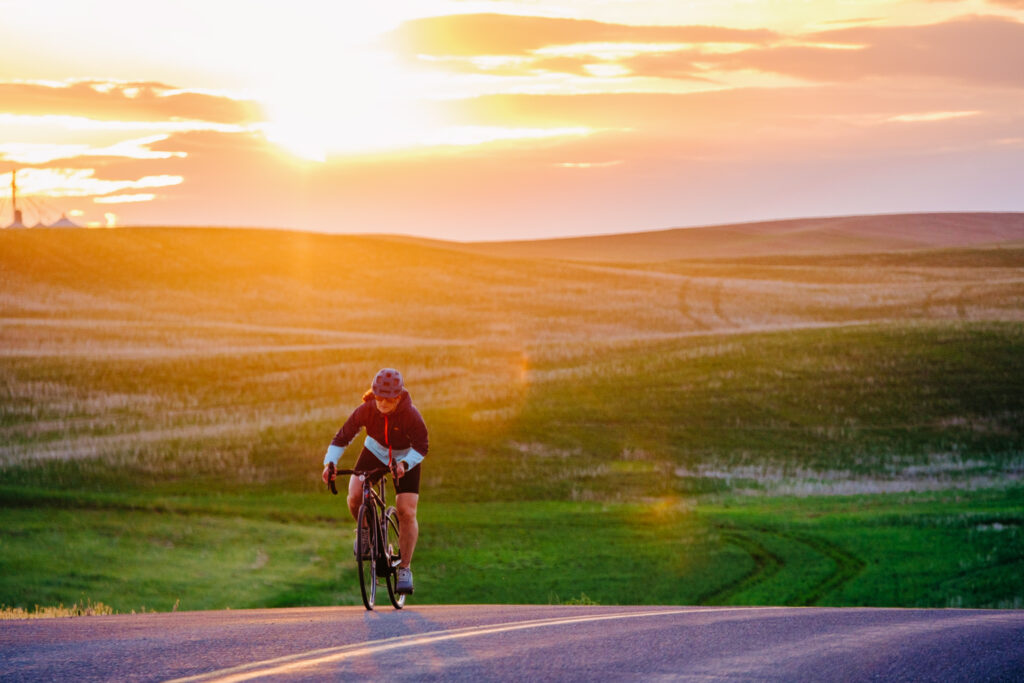 In addition to homegrown goods from fruit to fresh-cut blooms, several farms will boast refreshments and entertainment. The Little French Farm will serve cold beer, hard seltzer, hard cider available in addition to non-alcoholic beverages and snacks for purchase. And from 12:00pm to 4:00pm, Barn & Blossom will host a post-ride party with live music, food by Good Dilla, and beer from Mountain Lakes Brewing.
Participants can also pick up raffle tickets at each farm they visit for a prize drawing to be held during the event–that's eight entries for visiting every farm!
The rides will ultimately become part of a larger route map showcasing the quality and quantity of both bike route and local growers in the SSFC.
For riders new to cycling or new to the area, the event presents a unique opportunity to become acquainted with some of the state's most scenic road cycling; seasoned south Spokane cyclists can acquaint themselves with the growers working to preserve the pastoral backdrop of Spokane's outskirts.
Find more info here.
(Sponsored)