Spokane, Wash.
The turning point for Gina Claeys that eventually led to her creating a wildlife safety and guiding service happened back in mid-2018. She went for a hike in the Cascades, and someone spotted a small black bear near the trailhead parking lot. She was alarmed at how many people opted to leave and go home. Moreover, she was frustrated by the overreaction.
After reflecting on many conversations with people over the years, she realized that an intervention of sorts was necessary to prevent misinformation and negative experiences that result from people not knowing how to handle interactions with wildlife. Thus, Cedar Grove Wildlife Guiding was born.
Claeys is passionate about conservation, wildlife, and spending time in the backcountry. She is equally enthusiastic about hiking, skiing, and rock climbing. More importantly, she feels very strongly about helping more people enjoy outdoor recreation safely and responsibly.
She earned a master's degree in environmental management from Duke University and has a variety of work experiences, including field technician work with state and federal agencies, conservation work for a land trust, outreach work with a municipal government, facilitator for a forest coalition, and research for educational institutions.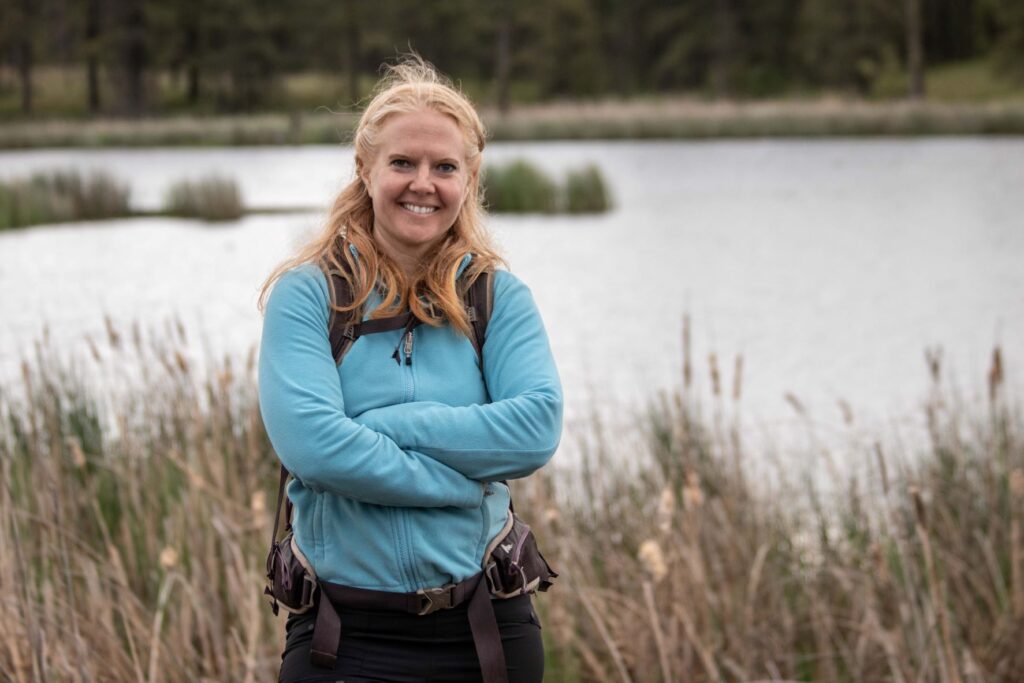 "I wanted to do something to help out both wildlife and the community," says Claeys. "I noticed that there were lots of conflicts happening and misinformation floating around. People have really become separate from nature, and I want to help get people back in that place of being able to commune with animals and have a more harmonious relationship and respect for wild animals.
"I also wanted to do something where I could be outdoors, working with people, and doing something hands-on."            
Spokane-based Cedar Grove Wildlife Guiding offers four primary opportunities: safety courses, wildlife tours, workplace trainings, and classroom events. Trips to Inland Northwest destinations will happen year-round, but hiking locations will vary depending on weather, smoke, snow, or general access.
Learn about all of the courses and tours by visiting Cedargroveguiding.com.
Find more stories about wildlife, conservation topics, and environmental issues in the Nature archives.