It's 9 a.m. in the Monashee Mountains just above the town of Rossland B.C., and a northerly storm system has dropped a foot of fresh powder overnight. As the snowcat driver winds his way towards the summit, his crew of eager skiers and riders are discussing the game plan as they ready ski gear and camera equipment for the day's shoot. For Jim Bolser of Peak Video Productions, it's just another day at the office.
On days like this, Bolser's vocation represents a blend of his two favorite passions – skiing and video production. Peak Video Productions, a full-scale production company in Spokane, has produced dozens of commercials, promotional videos and cable television segments representing regional ski resorts as well as several cat and heli-ski operations. If you've ever caught a segment of Northwest Ski Adventures on Northwest Cable News, then you've seen some of Bolser's amazing production work.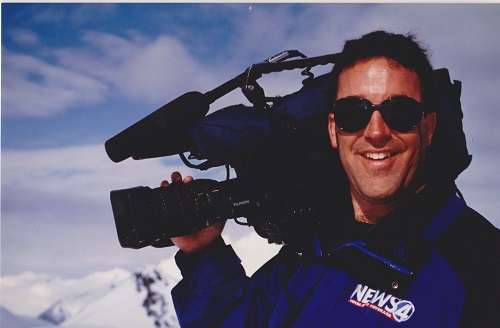 For Bolser, who co-founded Peak in 1999 with partner Robin Briley, the film seed was planted early. "I made my first ski movie as part of an 8th grade project at Shaw Middle School," he says. "My family drove a camper to Schweitzer where we'd ski every weekend. I starting bringing a Super 8 camera up and filming my buddies," he recalls. His movie, which won top honors at Shaw, was screened by a film professor at UC Berkley who later approached Bolser and told him he had a special talent and should pursue it as a career.
After high school, Bolser's wanderlust took him in a different direction with the Navy. "After four years in the Navy, I was ready to try something new but had no idea what. My Naval career advisor asked me what I'd been passionate about as a kid, and the answer was easy – shooting video," he says.
Bolser soon graduated from SFCC's Television Production program and landed a job in Bend, Oregon producing news for a local station. Bend was a real ski town, so it wasn't long before Bolser was producing ski-related news right from the slopes of Mt. Bachelor.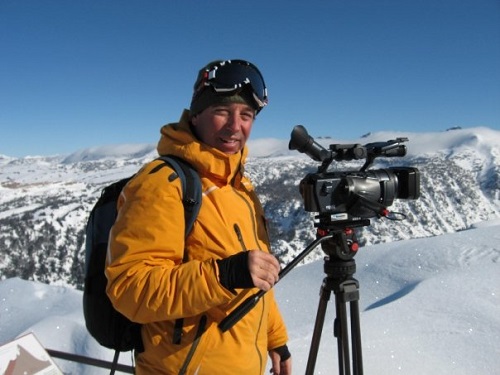 Eventually he returned to Spokane where he spent several years as Chief Photographer at KXLY, winning the NPPA's Northwest Photographer of the Year award. After nearly 15 years in news production, Bolser eventually co-founded Peak Video Productions with the intent of telling the stories he'd always wanted to tell using his camera. "Whether I'm filming skiers, triathletes, or just unique people, everyone has an incredible story, and I love telling those stories with pictures," he says. "I made a lot of ski industry contacts during my news production years at KXLY, so it didn't take long before I was producing video for the local resorts. Besides, I was the only guy around back then who could ski into these places with a load of camera equipment and produce a professional product," he adds.
Naturally, people have grown to love watching the stories that Bolser and Briley produce. To date, he is the man behind the camera for Ski the Northwest Rockies, the organization that helps to promote four of the Spokane region's resorts, as well as for Ski Idaho, which promotes every resort in the Gem State. North of the border, Peak has produced video for nearly every cat ski operation in B.C., as well as for a handful of heli-ski outfits.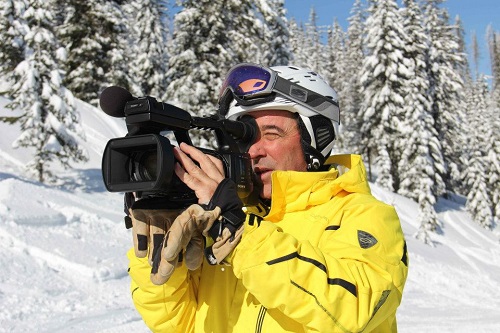 Bolser notes that modern ski film production is more unique and creative than it's ever been. "We're definitely in the golden age of video right now. There are so many creative things that a producer can pull from their tool kit – POV shots, using super-high shutter speeds and the editing software is always getting more sophisticated," he says. "I'll sprinkle a slow-motion shot in here and POV shot in there, but never too much. Most importantly though, I try to shoot in a way that lets the action unfold organically and less contrived," he adds.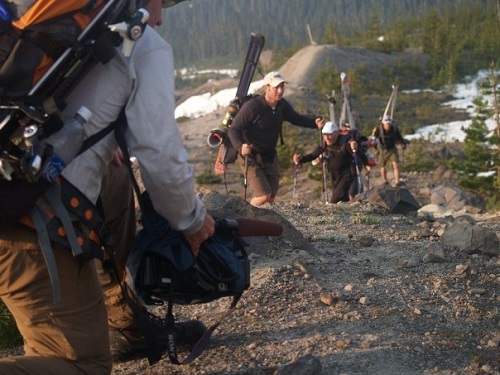 Over the years, Bolser has carved out a nice living as the ultimate ski bum traveling the globe and living his dream. "Of course I'm paid for what I do, but if you really break it down and look at all the travel and time that's involved in these productions, I'm not getting rich," he says. "For me the greatest joy in all of this is just getting to spend time in the mountains, shooting video, meeting incredible people, and of course, skiing deep powder with all my friends."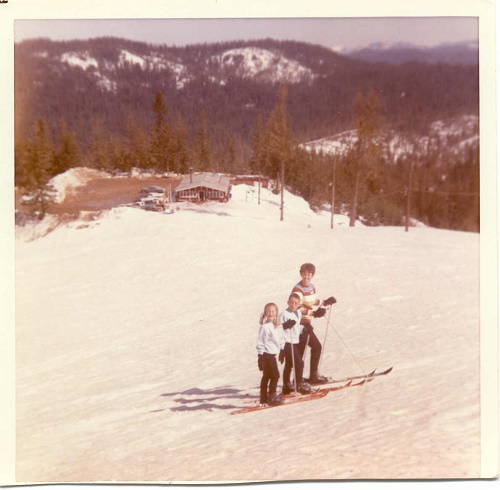 Check out some of Peak's video work on their Vimeo channel Peak Travels: Vimeo.com/user1712539. //