There's no doubt you can save a ton of money on skiing and snowboarding by buying a season pass, especially if you take advantage of spring pass sale deals, which happen to be better than usual this year to help keep loyal pass holders from jumping ship. Pass buying perks look extra good this year, including free lift tickets for your buddies, free tickets to other mountains, lower pass prices than we've seen in years, and free skiing for the rest of this season, depending on the resort. While buying a pass might be one of the closest outdoor recreation things we do to gambling, compared to wasting your money on lottery tickets, the odds are always in your favor when it comes to recouping your investment on a season pass. Usually all you have to do is use it a few times and it pays for itself, and speaking of odds, the chances of another winter like this one next year or anytime soon are pretty unlikely. Don't miss these local resort spring deals.
49 Degrees North
The spring season pass sale at 49 Degrees North is on now. "We have extended additional discounts to our renewing season pass holders through April 15 as a thank you for their patience and loyalty," says General Manager Eric Bakken. That's $249 for adults, $159 for youth and $229 for college students. 49 also allows a half down payment on pass purchases with the other half due June 1, and the deal comes with free lift tickets to Mission Ridge, Bluewood, White Pass, and Loup Loup (16 free passes in all). "This is the Pacific Northwest and occasionally every 15 to 20 years a very difficult snow season comes our way," adds Bakken. "But the odds are in your favor and the discounts are so large that it just makes sense to plan on having fun all winter long. When you take the risk and reward calculation and spread it over the long run, it is a very rational bet."
Lookout Pass
Lookout's "Early Bird" pass deals from March 1 through April 30 save you around the cost of a lift ticket on pre-season prices that start May 1. Adults can pick up a pass that's good for the balance of this season plus all of next year for $199 ($179 for college students). "We have the best and most affordable rates," says Lookout's Marketing Director Chuck Schmidt. "You can even pay half now and half later. We do our best to be accommodating to our loyal skiers and riders."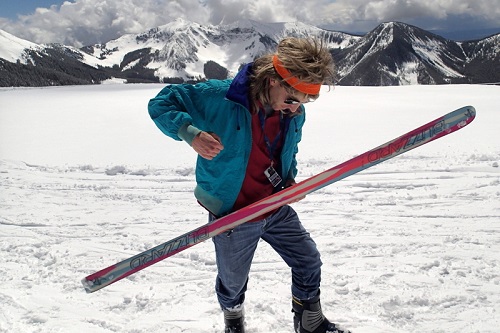 Mt. Spokane
Mt. Spokane feels your pain this season and is offering up ridiculously low prices and all-new rewards to thank loyal pass holders and guests for hanging in there through a rough season. First, the resort has dropped early bird pass prices to $229 for adults and $149 for youth. This price was previously only available a few seasons ago to renewing pass holders and is now available to everyone. Second, renewing pass holders will get two free lift tickets to give to friends next season, and new pass holders can also ski or ride the remainder of this season for free (if/when the resort re-opens). Third, Mt. Spokane is extending a price lock on these killer prices to anyone who purchases a 2015/2016 pass before April 15 that will also allow them to buy a pass for the 2016/2017 season at this same low rate. "We've never done this before and hope all these pass benefits show incredible value and our appreciation for our loyal guests," says Kristin Whitaker, Marketing & Mountain Services Manager at Mt. Spokane.
Silver Mountain
Silver Mountain's "Early Bird" pass sale starts March 1, and these passes are loaded with extra value this year. Ski/ride the rest of this season for free and get four waterpark passes to Silver Rapids Indoor Waterpark, a two-for-one golf pass to Galena Ridge and, new this year, a free day pass to the Silver Mountain Bike Park. Prices are just $299 for adults and $199 for youth. New pass options also include a young adult pass (18-23) for just $229 and a family pass for just $899.
Schweitzer
It's "Spring Fling" time at Schweitzer, with spring passes good from March 9 to the end of the season for only $129. That's less than the price of two day lift tickets. Plus you can use the $129 as a down payment towards a season pass for next year. Good news on that front too, as season pass prices for 2015/2016 will remain flat again. //