March 28th is Opening Day for Trails! Join a group hike/ride or go on your own, then, meet back at The Nest at Kendall Yards to join trail groups and enthusiasts to mingle, share stories and pick up information for the summer outdoor season. Local shops will provide prizes and coupons. Friends of Centennial Trail will supply ingredients to make-your-own trail mix.
RSVP for a bike ride or hike below. Share the Facebook event with friends.
You're not required to attend an organized hike to attend the celebration!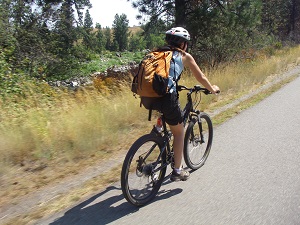 BIKE RIDES
Tandem Bike Ride @ 10am
Spokane City Parks
RSVP
Mountain Bike Ride: 7 Mile Trailhead (7903 W Missoula Rd) @ 11 am
Riverside State Park Foundation
RSVP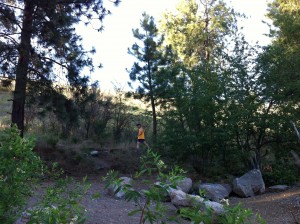 HIKES
Glenrose Conservation Area (Ferris HS parking lot at 37th & Ray) @ 10 am
Dishman Hills Conservancy
RSVP
Dishman Hills Natural Area (625 S Sargent Rd) @ 12pm
Dishman Hills Conservancy
RSVP
Fish Lake Trail Trailhead @ 10am
Hobnailers Hiking Club
RSVP
Location TBA @ 10am
Spokane Mountaineers
RSVP
Deep Creek (Meet at Riverside State Park's Ranger Station) @ 10am
Riverside State Park Foundation
RSVP
Audubon Lake Wildlife Area @ 10am
RSVP
Opening Day Celebration at Kendall Yards (1335 W Summit Pkwy) @ 2pm
Meet for snacks, trail talk and celebration! Sign up for big prizes at Rails to Trails and post your photos and stories at #RTCOpeningDay.