There are very few true skiing icons in the Spokane area, but Fred Nowland is definitely one of them. A fixture of the ski industry for 36 years, chances are better than average that you have come across Fred at some point—whether it was in one of the various shops that he worked at over the years or perhaps at one of the local ski resorts. Possessing a gregarious personality and distinctive laugh, you likely heard him before you saw him.
Nowland started out skiing in the late 1970s, when he and some buddies scrounged up some gear from local thrift stores and hit the hills at Manito Park. And like many kids of that generation, there was hooky-bobbing behind older friends' cars.
"We mounted our own stuff, but since we had no idea what we were doing, the screws went right through the bases. And we really didn't care," says Nowland. He "officially" started skiing at Mt. Spokane in 1985, taking advantage of $5 night skiing lift tickets and the ski bus that shuttled excited teenagers to the hill. "It didn't matter how cold or wet it was, we would ski until last chair at 10 p.m. or until the lift operators kicked us off the hill."
That same year, Nowland began working in the local ski industry, gaining a job at Sunset Sports Center, which later became Herman's Sporting Goods. "One of my buddies got me a job as a rental dog, which later turned into ski tuning a year later." By 1990, Nowland was the head ski tuner at the legendary Lou-Lou's Ski Chalet, a position he held until the shop closed permanently in 2005.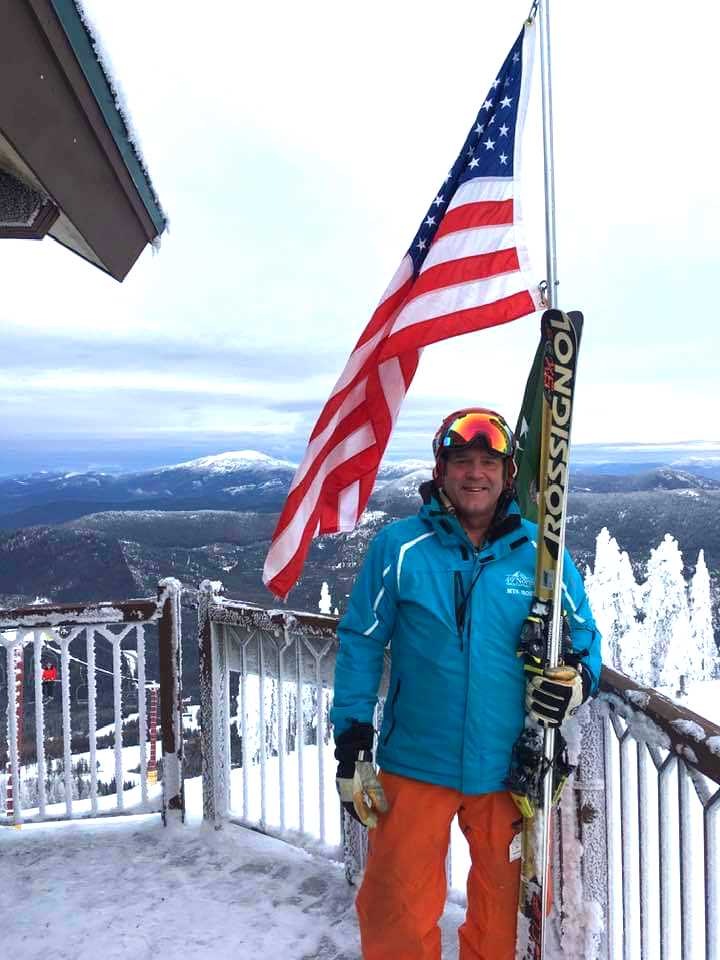 During the summer months, Nowland ran the Rossignol Test Center at Mt. Hood, working with athletes from the US Ski Team and other national teams that trained on the Palmer Glacier. After Lou-Lou's closed in 2002, he took his skills to the Spokane Alpine Haus on the South Hill, where he remains to this day. Over a 36-year span, Nowland figures he has touched somewhere around 175,000 pairs of skis.
After all of those years in the industry, you would think he would have seen it all. But, alas, the strangest thing Nowland witnessed didn't occur until this season. "A guy was interested in buying some skis, and asked if the marked price was for each ski or for the pair," he says. "I was dumbfounded by the fact that I had never heard someone ask that before."
When not in the shop, Nowland spends his weekends at 49 Degrees North, where he serves as a mountain host, directing guests and assisting ski patrol when needed. "I love doing it," he says. "I mean, it keeps me on the hill and forces me to go skiing, even on those days when I really don't feel like it." His perfect day on the mountain consists of no wind, full sun, and firm corduroy groomers, and his favorite run is Dreamline, which drops directly below the Sunrise Basin quad. "I kinda like the limelight of skiing that run—you gotta bring your A-game when you know people are watching from the chair."
Despite three and a half decades of experience and a reputation as one of the finest ski tuners in the industry, Nowland has somehow managed to keep it all in perspective. "I started out getting stuck working all day in a basement with no windows, and 36 years later, I'm still working in a basement with no windows—guess it could be worse."

Brad Northrup is a former alpine race coach, ski industry professional, and long-time contributor to Out There Outdoors.