By "Powder" Matt Mostellar
Headlights popping around the building-sized snowbanks, as the early herd arrives. Locals, mostly from Nelson, arrive for the first laps of the day. It's the Kootenay Pass coffee hour rush—unload gear and savour the powder-ticipation. A busyish, local feel where you see some you know, or friends of your powder friends, and it feels good. Not too rushed like Teton Pass rush hour. So cool that so many new peeps are taking avy courses, spending extra time to learn about gear, and going out with experienced friends. Everyone shared the snow joy of many days of freshies in January. A simple art, letting nature craft and define memories.
Starting and ending with ritual. The West Kootenays called. Food still rules in Nelson where they're taking 'to go' food to a higher level. With travel restrictions in place and mostly adhered to, it was local freshies at RED and Whitewater. To join the white circus, one had to start early, get your joe quickly, and hopefully find that coveted parking spot. So many locals took to schussing here, and with COVID, everyone drove in their own car, complete with a household bubble. So car space became a premium.
Old school après happened in the parking lot too since most stayed away from the day lodge. Tailgates down, growlers out, people re-parked to social distance guidelines, tunes blaring. It was déjà vu, back to the 70s and 80s we went. Flakes fresh, vertical slayed, everyone local and old school.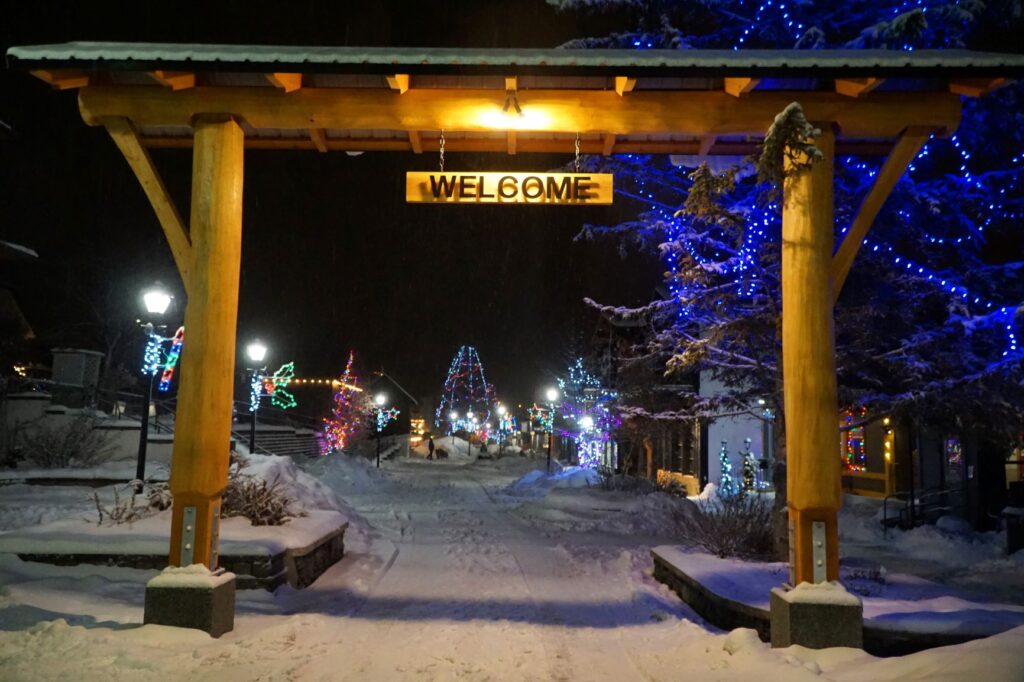 Pandemic Deep Thoughts from the Powder Highway
We won't ever forget this great 'reset.' While there have been plenty of tragic outcomes to focus on, the pandemic has also helped us realize we have the opportunity to dream. And what better place to begin dreaming than being surrounded by powder? Using your imagination and, (when it's safe to do so) making it a reality, is sorely needed now more than ever. It can provide a deeper sense of freedom for our souls.
There's also an opportunity here to reflect on the power of powder. Together, we can still celebrate the little things. Caring for each other and being humble is why this place up north makes me realize it is such a good place to be, or in your case, dreaming about (for now).
Resilience is so good. Here along the Powder Highway of British Columbia, there's a mega snowfall amount each year. The peaks are so big they protrude through the clouds, mountain faces rugged and pock marked. The trees in places are thicker than frozen peanut butter—yeah, we stand by that bold statement. You could say that if you ski tour here, you work for it. You can't give up. With over 70 feet of snow falling in places along this road, you also need to learn, listen, and adapt in order to travel safely.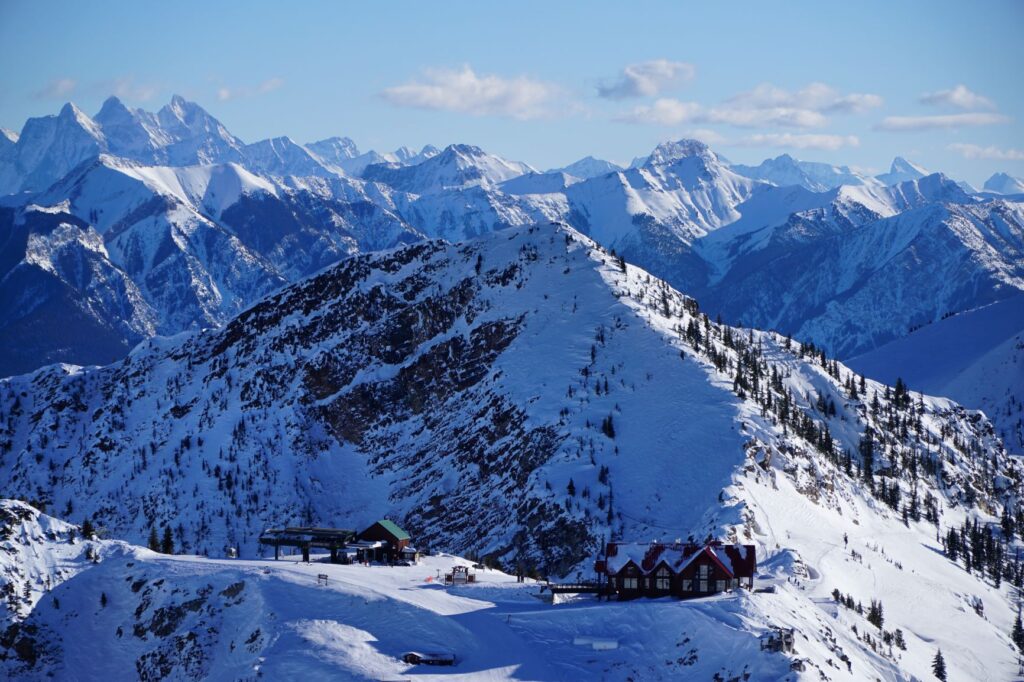 Always friends. Contrary to what some say, 'no friends on a powder day' is a highly dangerous mantra. Friends are so vital in all we do, especially outdoor time. Not only do we depend on friends for safety, like extraction from tree wells or the shovel of life when incidents occur, but they also celebrate those turns along with us. They're right by your side, or at least tagging along, for those long laps of over 4,000 feet of fall line and thigh-burning fun, like the ones at Kicking Horse Mountain Resort in Golden, B.C. So go ahead and let 'er buck with the best of 'em. But most importantly, always remember to give back. Give back to those who matter in your life and, just as vital, surprise and delight those you don't know. Acts of kindness are always welcome, as are the massive smiles they send your way in return.
Couch surfing. Ski bums share; not just their couch, but also a round of local craft beers for old and new friends after a long day on the slopes. When you scan the local brew house, like Fernie Brewing Co, search out that Lone Wolf IPA in the crowd and make them feel part of your pack. Offer up and toast a glass in true ski bum style by taking care of others and taking turns together.
Be open. I am so grateful and fortunate to call this powder paradise home, but not everyone can live and play in a wild place, with the largest concentration of ski touring lodges, cabins, ski areas, heli and cat ski operations in North America. It is truly off the charts, but there are people, all types and all ethnic backgrounds, that may not be able to or don't have the opportunity to explore such places. So, if you can, share this sport, give others a chance to experience the benefits of outdoor time and nature.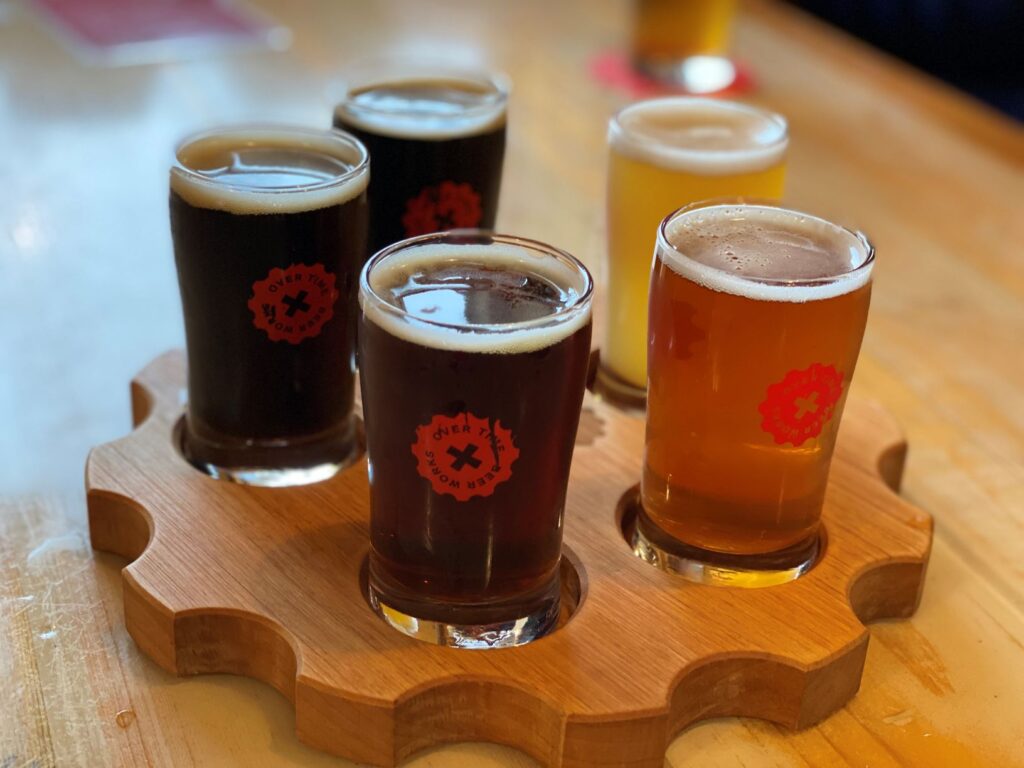 Live simple. Maybe this one goes without saying in the COVID days of conserving toilet paper, but this is the spark that can help us make worldwide changes that benefit everyone. When I roll into Kimberley, B.C., my day instantly becomes brighter knowing that this little community built the largest municipal solar power installation in Canada. What's more? This whole town is crazy about biking all year long for play and work. And to top that all off? It has one of North American's first pedestrian-only, no-car main streets in a mountain town. We can all find simple ways to use less, reduce our carbon footprint, and live more simply to ensure these same bike trails and ski runs will be around for generations.
Be a do-gooder. Do-gooders should be everywhere now, especially as we rally to help others come back from COVID and take massive steps to get goodness back in our everyday lives. So volunteer, deliver meals, get active in your local environmental cause and become more involved by doing something every day that leads to positive change.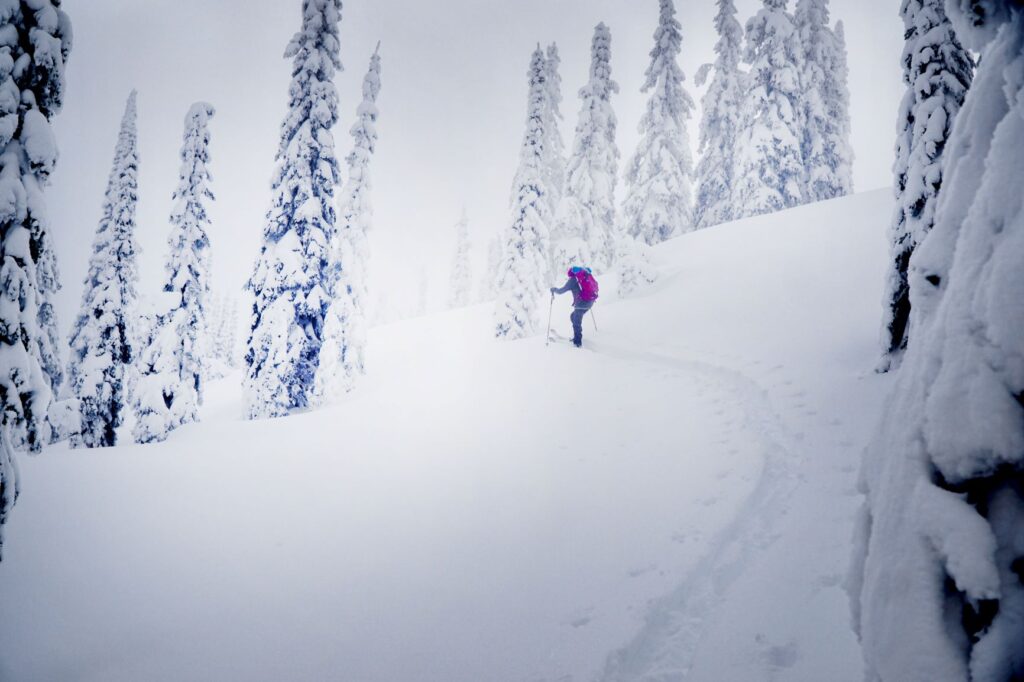 [Feature photo: Kicking Horse, B.C. // Photo: Powder Matt Mostellar]