The University of Idaho Outdoor Program and U of I Vandal Ski Team are holding the 46th Annual Outdoor Equipment Sale and Ski Swap on 6 p.m. Thursday, Nov. 11, 2021, at the Student Recreation Center's MAC court, on the University of Idaho campus in Moscow, Idaho.
Admission is $5 per person from 6-6:30 p.m., $1 per person from 6:30-7 p.m., and free from 7-8 p.m. Admission is cash only. Revenue goes to the U of I Vandal Ski Team. University of Idaho students and children under 12 are free for the entire event. Masks are required inside the SRC and there will be limited entry – first come, first served.
Anyone is welcome to sell their own equipment for $10 and should arrive between 5-6pm to set up their table. (All sales will be the responsibility of the individual).
Bid on the custom one-of-a-kind ski chairs in this year's Silent Auction and stop by the local ski resorts information tables. "We hope everyone will come out and take part in the amazing deals and great selection of outdoor equipment. Your trash may be some else's treasure," says Outdoor Program Assistant Director Sandra Townsend.
If you are searching for any of the following new and used equipment, it may be found at the sale and swap: skis, snowboards, rafts, kayaks, wetsuits, tents, PFDs, sleeping bags, snow shoes, canoes, dry bags, climbing equipment, bikes, and other outdoor related items.
For more information contact the U of I Outdoor Program at 208-885-6170, e-mail at stownsend[at]uidaho[dot]edu, or visit uidaho.edu/outdoorprogram.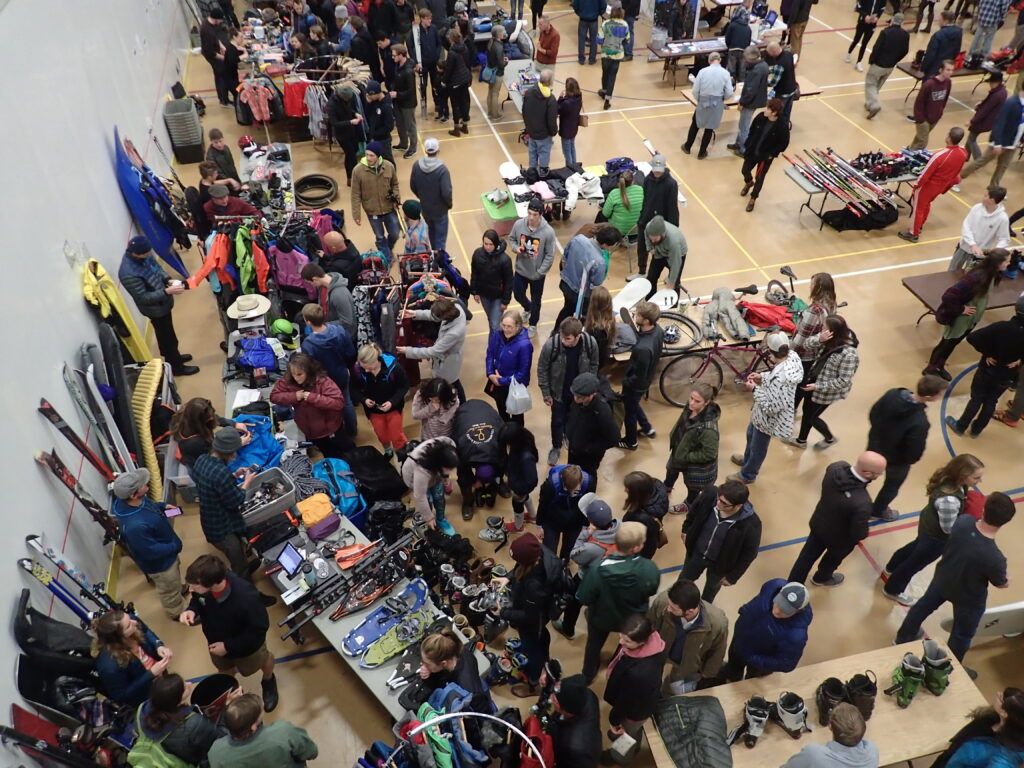 For stories about gearing up for alpine winter sports on a budget, visit the OTO archives.