When you're on the road, out camping, or looking for an easy DIY cup of coffee on the go, Coeur d'Alene-based Coffee Roboto's Robot Jamz steeped coffee bags are a great choice. These single-serve bags contain light-roasted Ethiopian Kossa Geshe coffee roasted by Unity Sourcing & Roasting.
The cup I made while writing this had a fantastic aroma and a bright, sweet flavor. Brewing a cup of Robot Jamz is simple. Place a filter bag of coffee in your cup and pour 8-oz. of hot water per bag. Give it 15-30 seconds worth of dunking, depending on how strong you like it, and then let the brew sit with the bag steeping for up to five minutes and enjoy a quick and mess-free cup of joe.
 You may have encountered Coffee Roboto founders Michal and Young Bennett serving coffee from selected roasters out of their mobile coffee stand, which they run out of a tricycle around Coeur d'Alene. Or maybe you know the Bennetts from their coffee delivery and event catering service.
"We are very bike oriented and often on the go," says Michal, "and having a coffee bag that you can take with you and is easy to brew and tastes great is who we are."
The Robot Jamz come individually wrapped in a compostable bag, and you can order in bulk for savings. Therobotdelivers.com.
Follow Coffee Roboto on Facebook and Instagram (@coffeeroboto) to find out when and where they are serving coffee.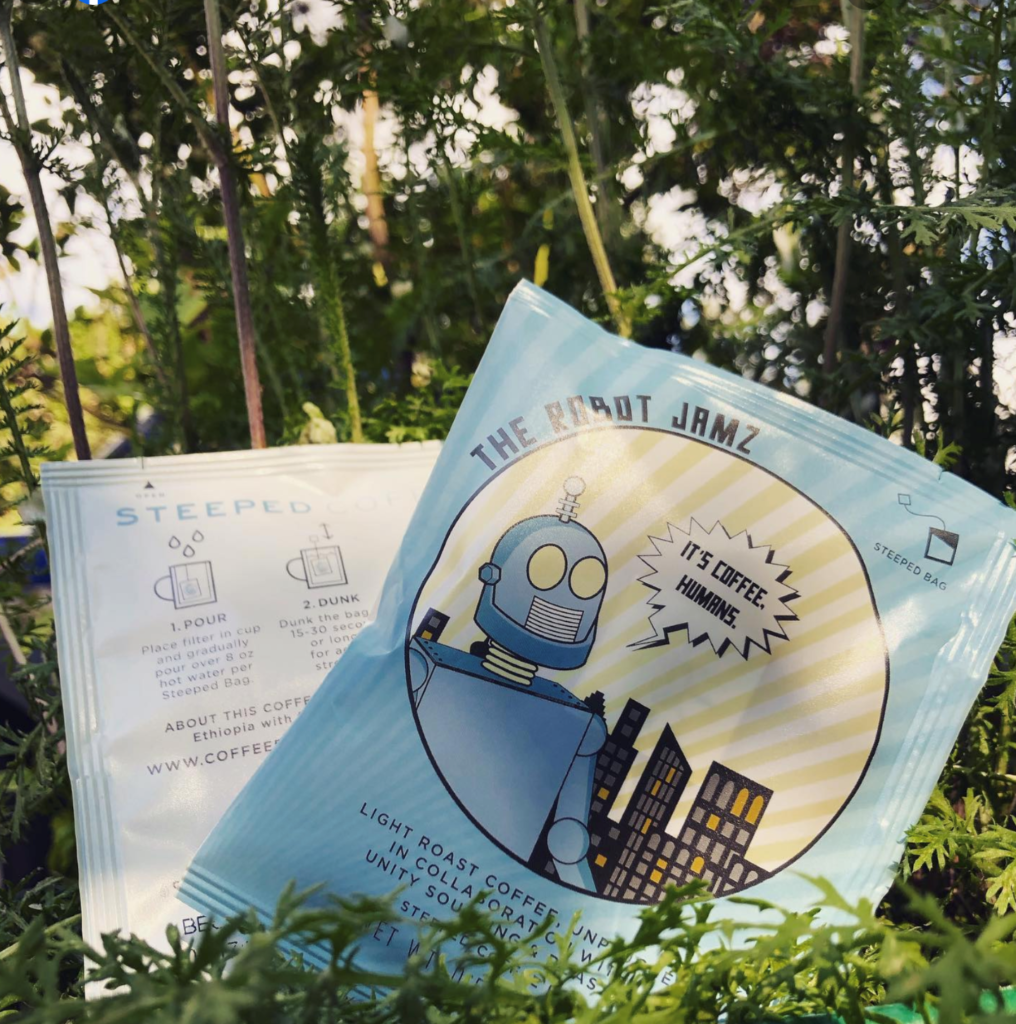 Find more product reviews and recommendations in the Food & Drink department.