Every off-season, staff at the four regional ski mountains that comprise the Ski the NW Rockies Association work hard on improvements, updates, new features, and big plans for the next winter season.
Here are 16 new updates to look for during your next visit to Mt. Spokane Ski & Recreation Park, 49 Degrees North Mountain Resort Lookout Pass, and Silver Mountain Resort.
1. Lookout Pass Offers Cat Skiing in New Terrain
According to the resort, a team of loggers has been out in the woods cutting the 14 new trails that comprise Lookout's new Eagle Peak expansion. Once that work is completed, Lookout Pass Ski & Recreation Area will be offering cat skiing by reservation this winter so guests can experience these new trails.
A quad chair that the mountain has already purchased will be installed in Summer 2022 to provide lift-served access to these trails in the Eagle Peak expansion area for next winter.
2. Mt. Spokane's Chair 2 Gets an Overhaul
A needed upgrade to Chair 2 (now named Illuminator) at Mt. Spokane Ski & Snowboard Park will include a $1 million investment in the replacement of the drive terminal. Chair 2 is key to moving skiers and snowboarders around the mountain, and this investment will help provide reliable service all year long.
3. New High-Speed Quad Set to Open at 49 Degrees North
This fall, 49 Degrees North is putting the finishing touches on an all-new Doppelmayr High-Speed Quad Chairlift to replace Chair 1. According to 49, a top-notch team from Doppelmayr has spent the summer and fall constructing the 6,644-foot-long lift that extends from the base area of the Central Basin, just west of the main lodge, to the summit of Chewelah Peak parallel to the existing Bonanaza lift that will eventually be removed.
When opened this season, it will be the longest high-speed quad in Washington State, extending over 1.25 miles. At the same time, the lift will cut ride times to the summit in half. With mid-mountain loading no longer available with the new lift, 49 has created new terrain and trails below Beaver Slide to give those accustomed to skiing and riding that area additional options.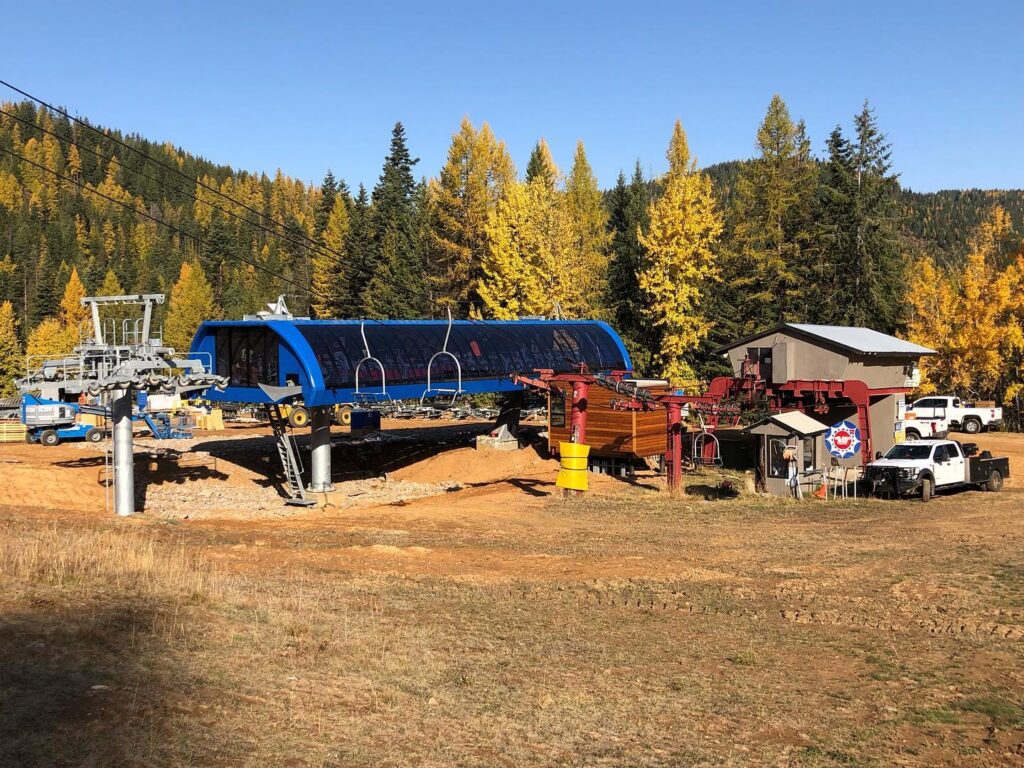 4. Mt. Spokane Goes All In on 7-Days-a-Week Shredding
Last year, Mt. Spokane started offering seven-days-a-week service that ran from the holidays through February, and this year they are extending that new schedule from December 15–March 13.
5. Weekend & Holiday Ticket Sales May Be Limited Again This Year
Some resorts report that they once again may limit the number of lift tickets sold on weekends and holidays to keep capacity at a safe and manageable level. Season pass holders at all four Ski the NW Rockies Resorts will once again get unlimited access to their home mountains, which makes having a pass your best bet for unrestricted access.
If you do plan to ski or ride on a weekend or holiday period, purchase your tickets in advance online to get ahead of any possible limits on tickets sold for your preferred days as the date gets closer.
6. Glass Cover Added to Conveyor Lift at Silver Mountain
A new glass cover was installed over the conveyor lift that serves the beginner run and tubing park at Silver Mountain. The cover will shield riders from the harsh winter elements and will make beginners' first days on skis and tubers' experience much more enjoyable.
7. More Man-Made Snow at 49 Degrees North
The evolution of 49 Degrees North's new snowmaking system continues this year, extending farther up Silver Ridge all the way to where Blastface meets the Silver Ridge. All of this increased snowmaking capacity means earlier opening of some terrain and a longer season for the resort.
8. Interactive Map Shows Trail Status & Closures at Silver
A new interactive trail map right outside the Mountain House at Silver Mountain will show which runs are open, closed, and groomed. The map is sure to become a popular spot for people to meet and serve as a backdrop for selfies and social media posts.
9. High-Performance Rental & Demo Gear at 49
The rental shop at 49 Degrees North has added more new skis and boards to enhance the experience of guests young and old, including a whole new high-performance demo fleet for anyone looking to test the latest skis and snowboards. If you've ever wanted to try telemark skiing, 49 is your place to rent tele gear and give dropping a knee a try.
10. Eating & Drinking Evolution
One of the few positives that came out of the pandemic last year was how it spurred innovation in the eating and drinking options at our local resorts.
It's now easier than ever to grab a quality bite to eat or a beer without ever having to step boot into a lodge.One new outdoor eatery that will enter the scene this year is Pablo's Taco Revolution, a new taco truck at 49 Degrees North.
11. Events Make a Comeback
Expect more events to return this year at our local resorts as long as the COVID situation continues to improve. A sign that this season may look more normal that last year, Mt. Spokane is planning to bring back terrain park competitions, demo days, live music, and the very popular Ladies' Day.
12. Chair 2 Now a Triple at Lookout Pass
Chair 2 on the backside of Lookout (the Timber Wolf Chair) is being upgraded from a double to a triple this year with new American-made triple chairs. This modification means a huge increase in the capacity of riders the lift can serve, and it also removes the center bar to make it more family friendly.
The chair upgrade is a key linchpin in Lookout's forthcoming expansion to Eagle Peak, as it will provide transport for guests to get back to the lodge and parking lot on the front of the mountain after experiencing the new terrain that will increase skiable acres from 540 to 1,023.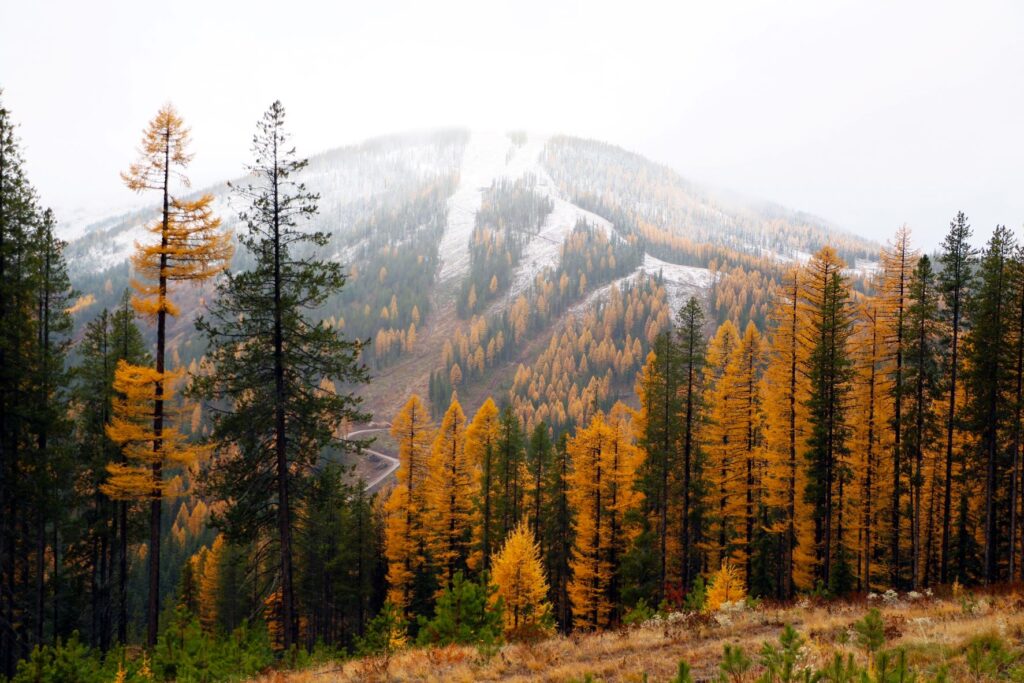 13. Friday Night Club Shred Program at Mt. Spokane
This season, Mt. Spokane is expanding on its extensive camp offerings by adding a Friday Night Club Shred program so that parents can hit the slopes while kids learn lifetime skills on the snow. This is a great way for parents and kids to spend time together and get to ski or ride apart on Friday nights.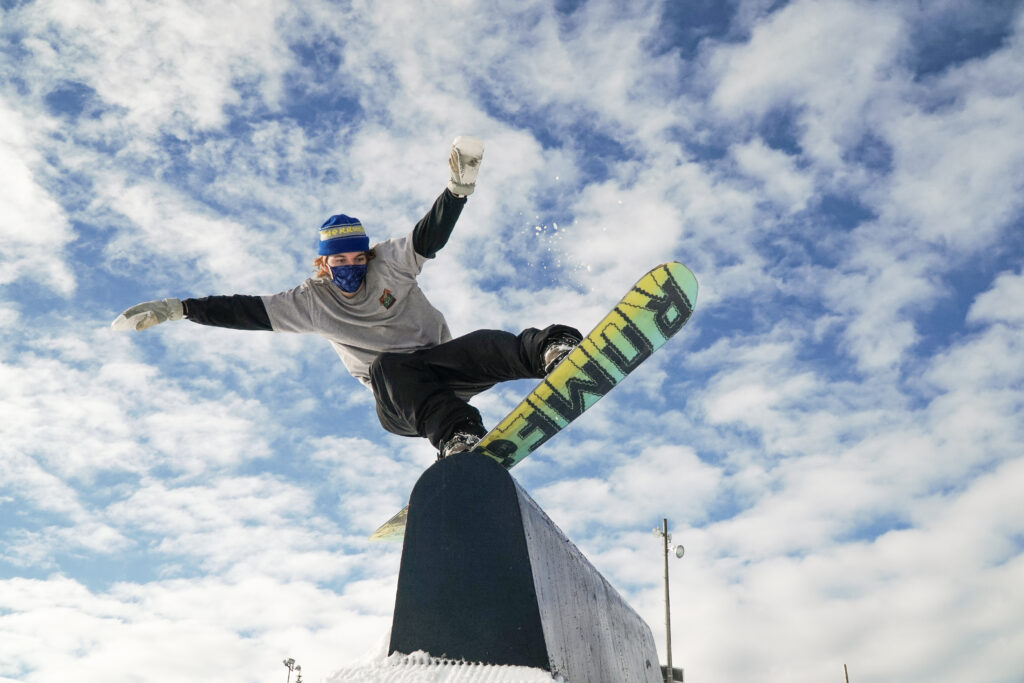 14. Earlier Steep Terrain Opening at Silver Thanks to New Equipment
Improved early-season conditions will be possible thanks to a new D3 cat with a mulcher. This new equipment helps Silver staff to brush-cut steeper runs and glades, allowing the mountain to open more terrain earlier.
15. New Chewelah Hotel Will Cater to Skiers
The Mistequa Hotel in the works at Chewelah Casino will bring a modern, comfortable lodging option to Chewelah, serving out-of-town skiers and snowboarders looking to spend more than a day up on the mountain. Amenities will include ski lockers, an indoor pool and jacuzzi, extended patio seating, a lounge, and a large fireplace in the lobby.
16. Midweek Lodging, Lift Ticket, & Waterpark Deal at Silver
If you're looking for an affordable family ski vacation, Silver Mountain Resort offers a mid-week deal on lift tickets, lodging in a family studio, and access to the indoor waterpark for $55 per person, based on quad occupancy. The mid-week offer runs from January 3 through April 10, 2022. Use the code "SAVEBIG" when booking.
Sponsored by the Ski the NW Rockies Association Resorts
All photos courtesy of Ski NW Rockies mountain resorts: Mt. Spokane (top row left & right); Silver Mountain Resort (Top row right-bottom; middle row top-left); 49 Degrees North Mountain Resort (middle row, right & left-bottom); Lookout Pass (bottom row).
Find more stories about skiing and snowboarding in the OTO archives.