Roman Nose Lakes is a very nice, easy hike high in the American Selkirks west of Bonners Ferry, Idaho. The 1.5 mile hike only gains 310 feet, while visiting three lakes. The hike I'm about to describe is an alternative that still takes in the lakes, but also summits Roman Nose Peak.
From the trailhead parking lot, head south, cross country, to the high ridge above the lower lake and above the campsites. It's a struggle to get there, but once on the ridge, the hike to the summit along "Whisker Ridge" is most scenic and photogenic. I call the ridge, Whisker Ridge, because it is like walking along an old man's bearded chin. The ridge is covered with ancient white snags and wildflowers. As you pass above the lower lake, the "trail" wanders for about a mile to the summit. The last 1/4 mile is a bit steeper but easily doable. Once on top, the views across the Pack River include the Seven Sisters of the Selkirk Crest. Take a moment and enjoy your lunch on top. The views up and down the Selkirks, with Chimney Rock dominating the southern horizon, are some of the best.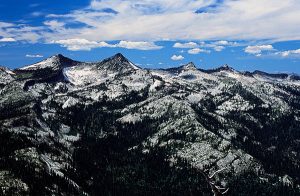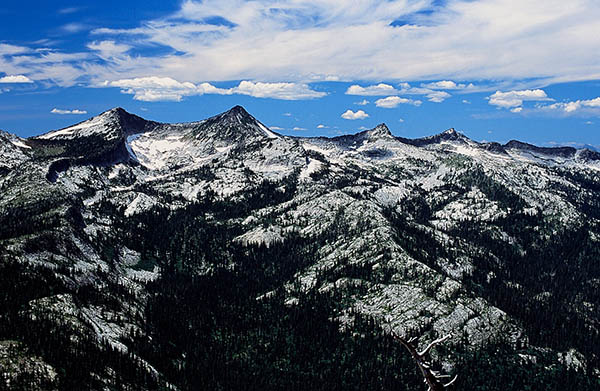 From the top, you can head back the way you came up, or you can continue northwest down the peak to a saddle above the upper lake. It's a short rock hop down to the upper lake, and a nice walk past the other two lakes back to the trailhead. Once you see the lower lake below you, look for the "scenic loop trail" that heads south (right) below the massive west wall. It's an easy return to the lower lake that offers great views and photo ops.
This hike is most spectacular in the fall. Years ago a friend and I climbed the east face above the lower lake and had lunch out of the wind in the old metal lookout tower on top. Three months later I learned that the tower blew down in strong winds. This hike is certainly a classic in our area and should not be missed. Another great feature about the Roman Nose Lakes is that the lower lake is wheelchair accessible.
Getting There
Drive north on Highway 95 to Bonners Ferry, Idaho, and turn west onto Riverside, just before the bridge across the Kootenai River. Head west to the frontage road #417, and bear left at the "Y." Drive about 2.5 miles to Snow Creek road #402. Road #402 turns sharply to the right. Drive 9.5 miles up 402 and bear left onto road #1007. Drive 7.3 miles and turn right onto road #2667. After half a mile, bear right at the "Y" and drive about a mile to the trailhead.
Written by Chic Burge.