Adventures in the outdoors can be some of the most powerful, transformative experiences for many people, especially for teenagers. Yet many kids don't have the gear or adult mentors to get them out safely in the wild. That's where professional outfitters like Sandpoint, Idaho-based Breakwater Expeditions come into play with guided adventures specifically for teens and young adults.
Breakwater Expeditions' teen programs are made for kids who could use a challenging yet positive and supportive outdoor experience with peers from around the country. This summer they are offering three teen adventures that include a wide range of outdoor activities, from hiking and camping to canoeing, sea kayaking, rock climbing, and more.
These guided adventures are fun, dynamic experiences for young people to explore unique landscapes, connect with new friends, dive deeper into their own sense of self, and develop the needed skills to be successful in their personal journeys. The trips for summer 2021, which are open to teens age 13-17, include a River and Rocks adventure June 28-July 7, a Boots and Paddle trip July 9-22, and a San Juan Island Sea Kayaking adventure July 24-30. All camping equipment and gear and boats for the adventures as well as all meals are provided.
If you have questions about any of these trips, you can go on the Breakwater Expeditions' website, email, or call them anytime at info@breakwaterexp.com or 208.263.0277.
River and Rocks Teen Adventure / 10 Days / June 28-July 7, 2021
The journey begins with participants flying into Salt Lake City, Utah, followed by a drive south to Green River to camp at the State Park. The next day, the group will head down the Green River in canoes along an incredibly scenic stretch of flat water and into the majestic depths of Labyrinth Canyon. The friendly waterways make for excellent skill building and teamwork opportunities as participants learn to paddle the desert landscape.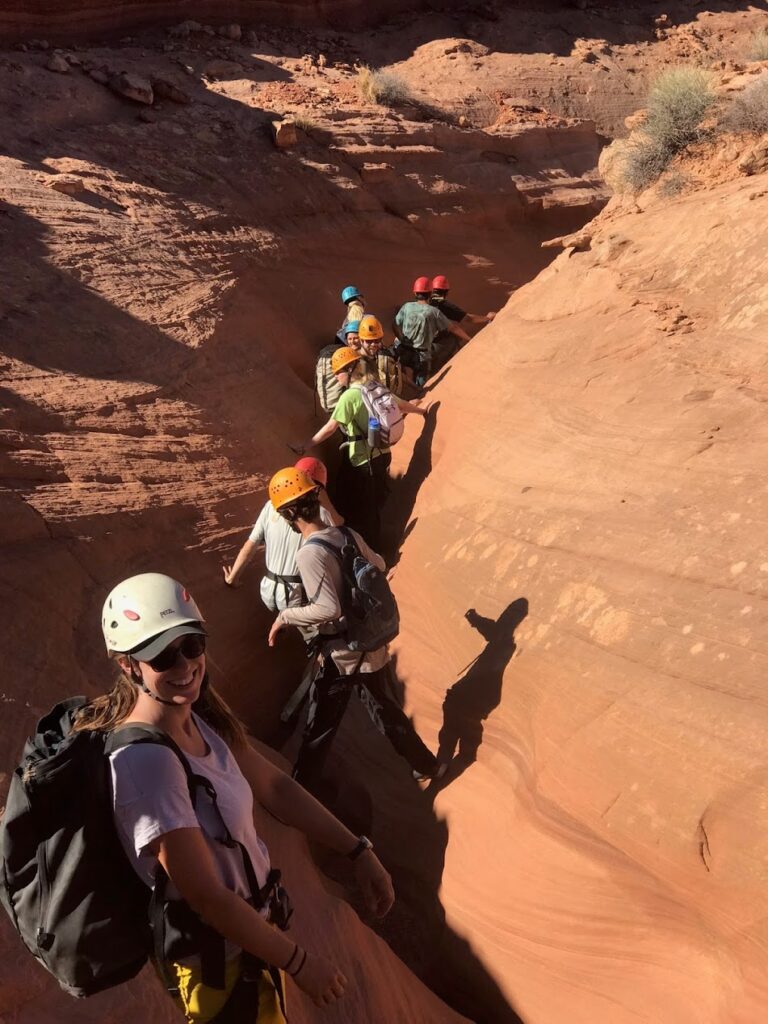 Red cliffs, desert sunsets, and warm days await on this memorable experience. Upon finishing the river portion of the trip, students will then head to the nearby adventure town of Moab, Utah, for showers before they begin two days of canyoneering and a day exploring Arches National Park. The trip ends with a night at a hotel in Salt Lake City before flights home on the 7th.
Find all the trip details, including costs, what's provided, the trip itinerary, and other info here. 
Boots and Paddle Summer Teen Adventure / 14 Days / July 9-22, 2021
After participants arrive at the Bozeman, Montana airport, this multi-sport adventure begins with backpacking in Yellowstone National Park. Next up is canoeing the Missouri River, swimming, and exploring canyons. The trip wraps up with some exciting whitewater rafting through the Alberton Gorge on Montana's Clark Fork River and a celebratory dinner in Missoula, Montana. From America's first National Park to the river where Lewis and Clark had their historical adventure, these wild, big sky landscapes give teens a wide variety of experiences.
Participants will face high-spirited and dynamic challenges that require them to work collectively to solve problems, take initiative, create a vision, and develop leadership skills. These challenges will bring daily laughter and fun, as well as help participants get to know each other in a new way. Additionally, teens will develop expedition-based skills such as camp crafts and navigation. All experiences are led by knowledgeable and highly-skilled professional guides.
Trip details, including costs, what's provided, the trip itinerary, and other info are here.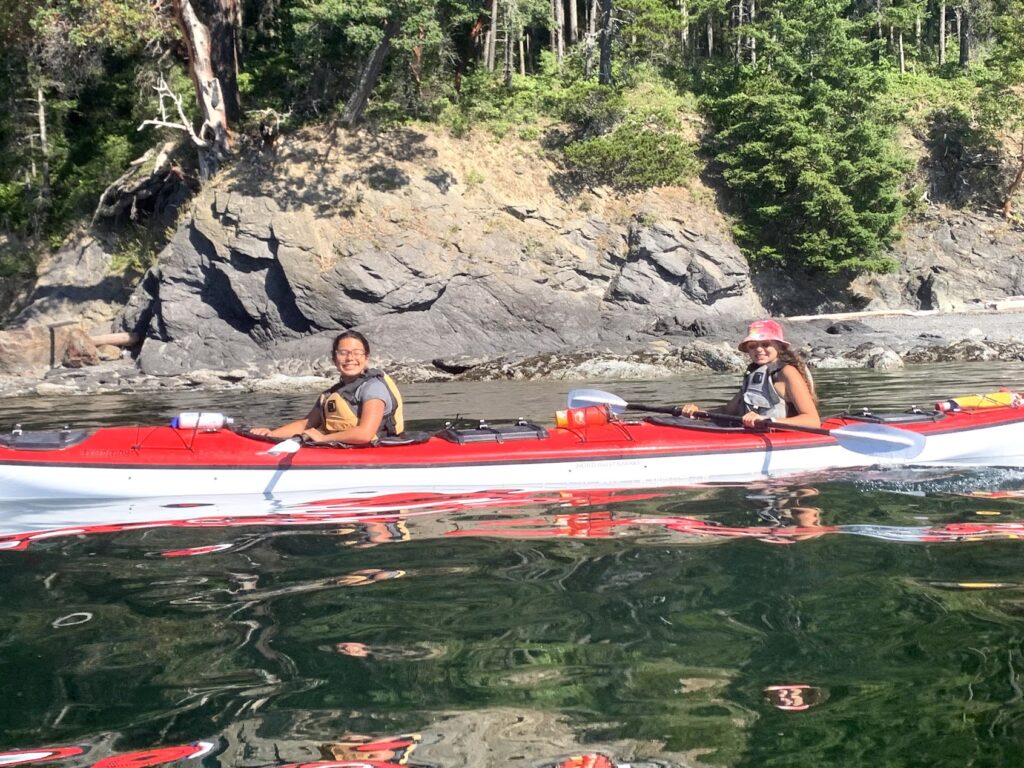 San Juan Islands Sea Kayaking / 7 Days / July 24-July 30, 2021
After arriving at the Seattle airport, participants will camp at a Washington State park before getting on the water the following day. After a trip orientation and some paddling instruction, the group will paddle along the evergreen-cloaked coastlines of the Pacific Northwest's San Juan Islands. Teens will be surrounded by snowcapped mountains in virtually every direction. While kayaking between islands, paddlers can hear the graceful blows of foraging porpoise passing by and watch for bald eagles gliding peacefully overhead against the evening sky. The San Juan Islands are the hidden gems of the Pacific Northwest because of the great weather, clear deep waters, clean and unpopulated beaches, and the abundance of wildlife within the inner network of Lopez and Orcas islands.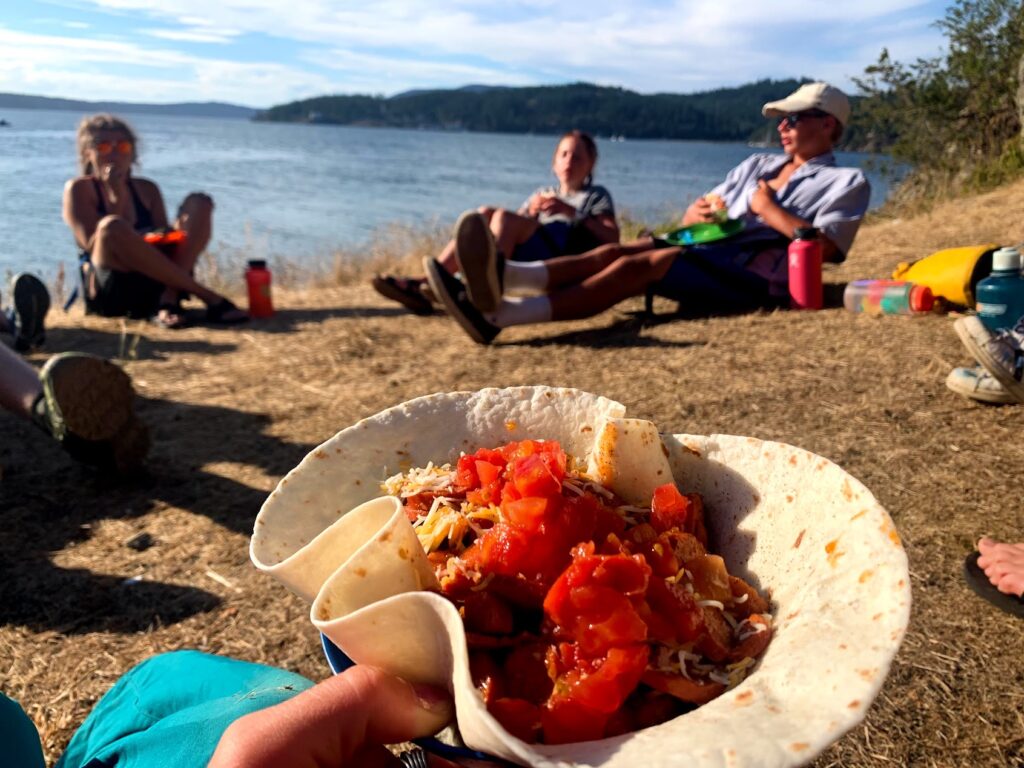 This sea kayaking trip requires teens to slow down, re-focus, and move forward in their life's journey. Participants will be met with challenges that encourage exploration of the power of choice, innovation, vision, ownership, and personal leadership. No previous kayaking experience is necessary as Breakwater Expeditions' skilled guides provide all the equipment and instruction needed to safely complete the trip, which includes padding, camping, and hiking and exploring several islands.
Find all the trip details, including costs, what's provided, the trip itinerary, and other info here.
Sign Up for All Three Trips for an Adventure of a Lifetime!
For a month-long adventure that will offer up an unforgettable summer and transformative experience, teens can sign up for all three trips. This epic outdoor experience starts off with the River and Rocks adventure June 28, then transitions to the Boots and Paddle trip (July 9-22), and finishes with the San Juan Islands Sea Kayaking adventure July 24-July 30.
Breakwater Expedition's guides help transition each child to each trip destination together. Along the way they get to enjoy road trips and relaxation between adventures. This extended trip allows teens to meet more friends along the way and feel the thrill of being away from home. Between adventures, accommodations include camping and hotels with guides, and all food and transportation from destination to destination are included. Learn more about the all-three-trip option here.
About Breakwater Expeditions
Sandpoint, Idaho-based Breakwater Expeditions' mission is to strengthen community through meaningful custom experiences powered by nature. In addition to leading teen adventures, Breakwater offers wilderness adventures as well as lodge-based trips for a wide range of groups, including families, schools, businesses, and other organizations. As a team of program developers, educators, and wilderness guides, Breakwater supports your group from the ground up and helps facilitate better connections and understanding among participants to help reach group goals. Learn more about all of their programs.
(Sponsored Content)