Biking, hiking, fishing, going on historical tours—a better question may be, What isn't there to do in the Silver Valley?
Strap on your rollerblades and cruise the Trail of the Coeur d'Alenes with an ice cream cone as you roll straight onto the trail from the historic town of Wallace. Ride through tunnels and over sky-high trestles between forested mountain peaks on the Route of the Hiawatha. Pump up your adrenaline as you ride downhill at the Silver Mountain Resort bike park. Spend an afternoon fishing on the North Fork of the Coeur d'Alenes or hike with your pole to alpine lake and fish for trout. Pan for gold, hunt for gemstones, or take a historic tour of a local town or old mining operation.
Your time in the Silver Valley can be low-key or action-packed as you take a long weekend to explore. But, don't take our word for it. Listen to the locals.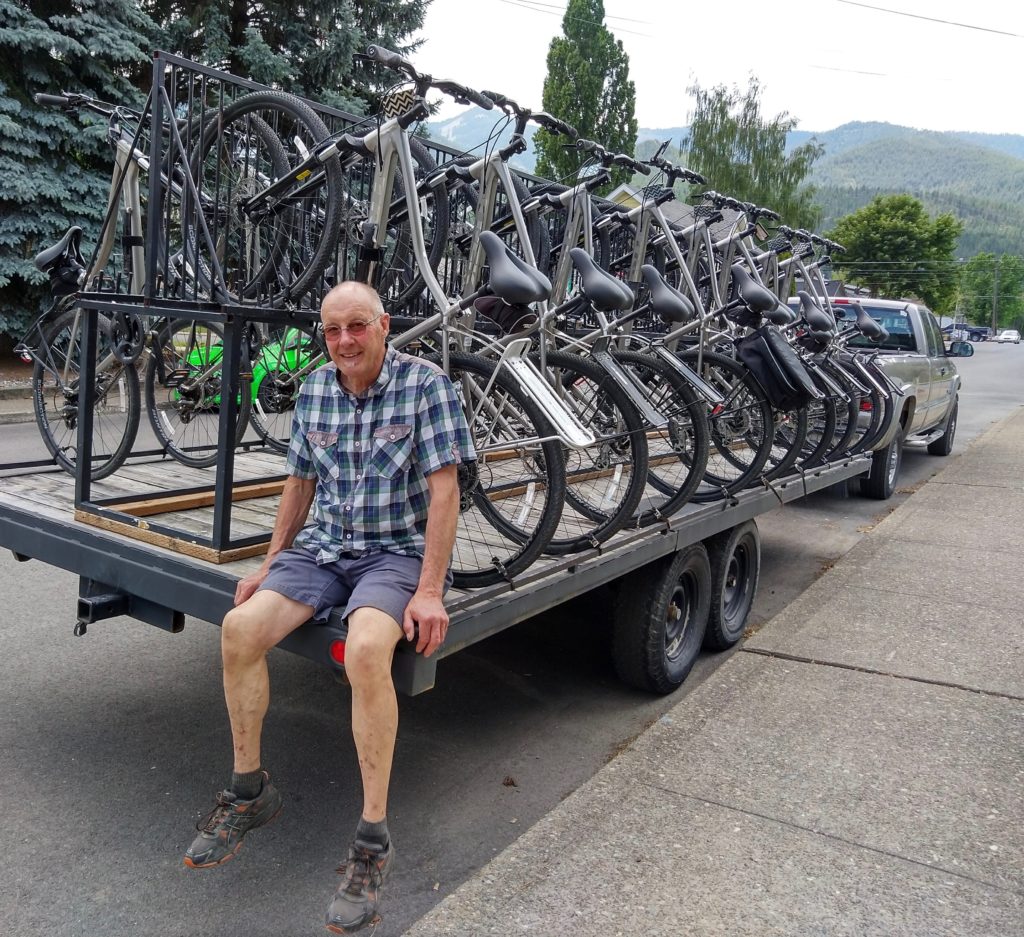 Mike Domy, owner/ operator of Excelsior Cycle & Sport Shop
"For one thing, a weekend isn't long enough," begins Mike Domy, owner of Excelsior Cycle & Sport Shop in Kellogg, Idaho, and long-time resident of the Silver Valley, as he ponders all there is to do. Domy moved to the Silver Valley in 1983 at the height of the local depression, as Bunker Hill had recently shut down. Domy has seen the town not only recover but grow and boom into the recreation hub that it is today. A few things that made him stay include the world-class biking trails, refreshing and uncrowded mountain hikes, and stunning scenery.
"Within a 20-mile radius of Kellogg there's probably 20 mountain lakes. They're just gorgeous, and there's hardly ever anyone there, so it's like you have your own private lake for the afternoon. You don't have to backpack with freeze-dried foods and a tent, you just go up there for your picnic lunch and come back," says Domy.
The Silver Valley is also a popular biking destination for mountain and road bikers alike, and Domy's shop rents bikes all season. He recommends the Trail of the Coeur d'Alenes for road bikers, nature lovers, and families, or the dirt Hiawatha Trail for fun and easy riding. A family weekend for mountain bike lovers includes parking overnight at Silver Mountain Resort and letting kids play on the BMX track.
Domy's top three weekend recommendations, other than biking, include taking a scenic drive around Thompson Falls, fishing at local lakes and rivers, and spending an afternoon walking around downtown Wallace for museums, gift shops, ice cream, and more. His most favorite activity, though, might be hiking.
"In addition to the lakes, there are mountain peaks you can hike to. I like the grittiness of it, of going up and getting firewood. Other people go up and gold pan and live the Old West style and it's not pretentious here. You don't have to dress like a logger or a gold-panner to go up and have a little fun at those things," says Domy.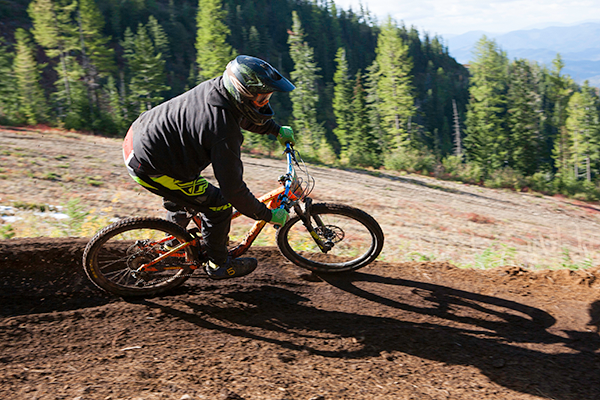 Siobhan Ebel, Marketing Assistant at Silver Mountain Resort
"I like the small-town feel, and you're close to everything," says Siobhan Ebel of Silver Mountain Resort in Kellogg, Idaho, when she thinks of the best aspect of the Silver Valley. "I can ride my bike to work, or I can ski to my house in the winter." The amenities and relaxed vibes are just a few of the reasons that Ebel's made her home in Silver Valley the last few years.
Her top long weekend activities would include spending a few days at Silver Mountain Resort to mountain bike or take a scenic gondola ride. If you're traveling with kids, the Silver Mountain Water Park is a must. She also recommends taking time to check out the local breweries and restaurants, and stroll downtown Wallace to take in the museums, go for a mine tour, or go zip lining. Catch the Brewfest on Silver Mountain in August for a live music session on top of the mountain with 22 breweries and 2 cideries, including a scenic gondola ride up and down.
Chase Sanborn, General Manager of Wallace Brewing
"We like to tell stories about Wallace here," says Chase Sanborn of Wallace Brewing. And it's no surprise—located 80 steps from The Center of the Universe (Wallace, Idaho), Wallace Brewing is surrounded by a rich mining and wild west history.
Sanborn's ideal long weekend would start with a morning ride from Wallace to Mullan on the Trail of the Coeur d'Alenes. Other top activities would be to ride the Hiawatha Trail, hike the Pulaski Tunnel, and go to downtown Wallace and just listen to the stories. One story he's committed to memory is that of historic local forest ranger Ed Pulaski, who used the tunnel to survive during the 1910 forest fire when Wallace became a fire epicenter. Sanborn's recommended reading before you explore the Silver Valley is The Big Burn by Timothy Egan.
(Sponsored Content)