If you haven't ridden Simple Tools, Pop Rocks, or the Up Chuck re-route, you and your bike owe the Camp Sekani/Beacon Hill trail system a visit. And these newish xc trails are only a sampling of thoughtful, fun and flowy sections of singletrack that have been carved out of the earth by Evergreen East mountain bike club volunteers over the past several years. Trail builder Peter Jantz estimates that there are now around 30 miles of trail snaking throughout the approximately 1,000 acres of public and private land in the Camp Sekani/Beacon Hill area, including five miles or so that have been constructed in the past couple of years.
You may have ridden some of the new trails without knowing their names, a common occurrence that will likely shift as up to 100 new signs are slated be installed at trail junctions soon. Some of the new trails were re-routed around the new disc golf course, like Rabid Rabbit, says Jantz, and others like the Up Chuck re-route replaced old, steep, rutted sections of trail. Other more recent additions, like Pop Rocks, an intermediate xc trail that was built last fall, are all about flow and fun. "Pop Rocks heads southwest downhill from the towers and has a lot of cool rock features with different options to choose from," says Jantz. "It's a little bit more of a technical intermediate trail." Simple Tools is a delight of a descent, with beautiful singletrack and forgiving, flow-oriented switchbacks carving their way down the rocky hillside to the Sekani/disc golf parking area. Up Chuck no longer makes you want to puke as you pleasantly pedal around the old, steep grunts. A couple years ago new trails were also built connecting the Camp Sekani area to the trail system around the towers on Beacon Hill that many riders access from the Esmeralda Golf Course via the Esmeralda Trail. Those well-used connectors, including Good Behavior (built with prison crew help) and House Arrest made old-school rides that incorporated the power line road and bombing through double-track ruts to the ravine obsolete.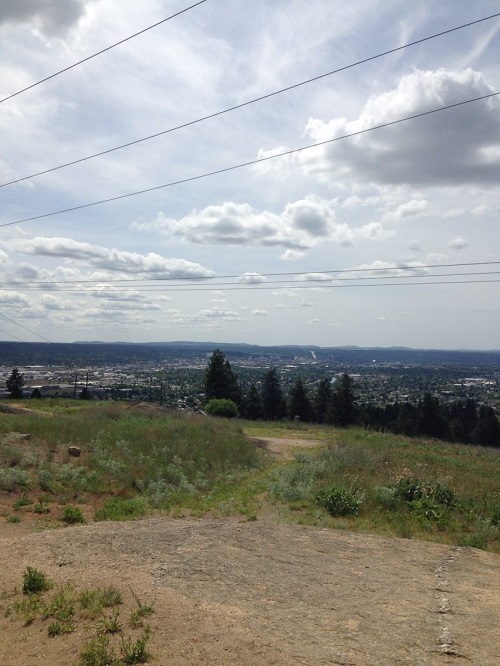 More new trails are on the way, says Jantz. "Right now we have five different trails that are in progress, including a downhill trail and new cross country singletrack that will be more advanced and technical. Those trails will be going in near Pop Rocks southwest of the towers and should be rideable this spring." Evergreen East volunteers are really working on creating a variety of trails, from beginner xc to downhill and freeride trails, says Jantz. "In the past we have focused more on beginner level trails, and now we are working on more intermediate and advanced trails to ad variety." Jantz says an updated version of the trail map should be available at Evergreen's website soon. In the meantime, most of the new trails are already included on the map, and spending a day exploring this ever-evolving mountain biking nirvana, following unfamiliar trails at will, letting the terrain be your guide until you end up back where you started –sweaty and in a state of singletrack euphoria – sounds pretty nice too. Find maps at: Evergreeneast.org. //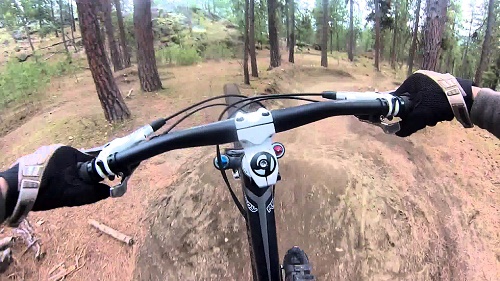 Beacon Hill Gets a New Trail Boss
The trail boss position at Beacon, a partnership with Spokane Parks and Recreation and Evergreen East, ensures that trail building in the Camp Sekani/Beacon Hill area is done right and by design. New Beacon Hill Trail Boss Skye Schillhammer started his two-year stint in January and is looking forward to overseeing the explosion of trail building going on. "Beacon is everyone's local hill," he says. "It's close to town, it has riding for every skill level and discipline, and it has been one of the best places to ride in Spokane for at least 20 years. Beacon is a place that was built by the riding community, and until recently, much of the building was illegal and unorganized. My goal is to work with the local trail builders and riders to construct a trail network that flows naturally and offers a large variety of trail options."
Schillhammer's initial goal as the trail boss is to make sure there are plenty of trails for all ability levels and riding styles. "Currently Beacon has many beginner and intermediate trails, so my efforts will go to planning and building new trails that will offer challenging, all-mountain/enduro style riding." //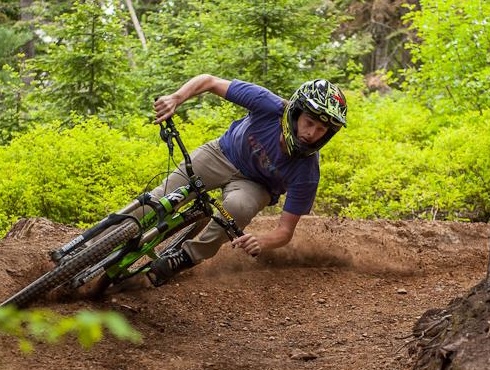 Evergreen East Spring Kickoff Party (March 27)
Start your Hubapalooza race weekend with the Evergreen East Mountain Bike Alliance's Spring Kickoff Party, a fundraiser on March 27 from 6-9 p.m. at the Rocket Market on Spokane's South Hill (726 E. 43rd). The event will offer a beer garden featuring local breweries such as Orlison, No-Li, 12 String, River City and Northern Ales. There will also be a raffle, silent auction and feature short films from local mountain bikers (riders are encouraged to submit their videos to media@evergreeneast.org). Proceeds from the event will support Evergreen East in its mission to maintain and develop mountain bike trails in Eastern Washington, with a focus on Mount Spokane and Camp Sekani/Beacon Hill.
Hubapalooza Weekend (March 27-29)
This annual weekend of mountain bike racing and riding will feature several events at Beacon Hill this year, including the Double Down Hoe Down downhill race (March 28-29), which includes two separate days of racing on two different courses, and The People's Enduro (March 29), a single-day, three-stage endure event where riders will only be timed on the downhill stages. There are also rumors of a dirt jam on Saturday and a group night ride. More info: Allgravityseries.com and Thebikehubspokane.com or call the Bike Hub at 509-443-4005. //