By Paul Delaney
Whitewater rafting Idaho and Oregon's Wild & Scenic rivers requires not only a permit for the most popular rivers but also patience and perseverance.
Last Valentine's Day, a Monday, was when those who applied to run permitted rivers across the West, like me, to receive an email from Recreation.gov. Definitely not a valentine, my message read, "Hi Paul, Thank you for applying for the Middle Fork of the Salmon River Lottery 2022. The lottery drawing recently took place, and, unfortunately, your application wasn't selected for a permit…"
I got the same message regarding my applications for the (Main) Salmon River, Oregon's Rogue River, and the Southwest desert run on the Green River through Desolation Canyon. But I'm hardly alone it turns out. Tens of thousands of other river runners received the same jilt that their hopes of enjoying the special solitude a couple dozen permitted rivers in the West offer.
River Permit Arithmetic
Idaho's permitted rivers include the Salmon River (Main and Middle Fork), Selway River, and Hells Canyon of the Snake River. Lotteries are administered through the Recreation.gov portal. It's a starting point for coordinating more than just river permits. Camp spots, cabin rentals, and many, many more pursuits are covered.
If someone put in for a permit on the Main Salmon, their odds for 2021 of earning a launch were about one in 16, with 568 winners out of 8,932 lottery players. For the more coveted Middle Fork stretch of the Salmon River, it was a 1-in-19 chance with 597 in-season launches out of 11,432 applicants. Requests for numbers for Hells Canyon and Montana's Smith River went unanswered.
And if you were chasing after arguably the crown jewel run—Idaho's Selway River—that falls into the Mega Millions lottery category. For its 62 private party and 78 total launches over the period of May 15 to July 31, 2021, your chances are one in 174. Better put, there is a 99.4% chance that a permit applicant for the Selway will not run the challenging rapids like the Ladle, Wolf Creek, or Ham rapids (all class IV).
Despite yet another permit-less year in a decades-long drought, I cannot complain. In over 40 years of river running, I have been fortunate to run each of the six permitted rivers in the Pacific Northwest, the Smith included, and all except Hells Canyon successfully right side up.
Most have been from invites offered by other successful permit applicants, or a cancellation, except for my daughter snagging a 2008 Selway launch on the last day of permit season. Even at very skimpy flows, just 1.1 feet at the Paradise gauge, one word describes the Selway—spectacular!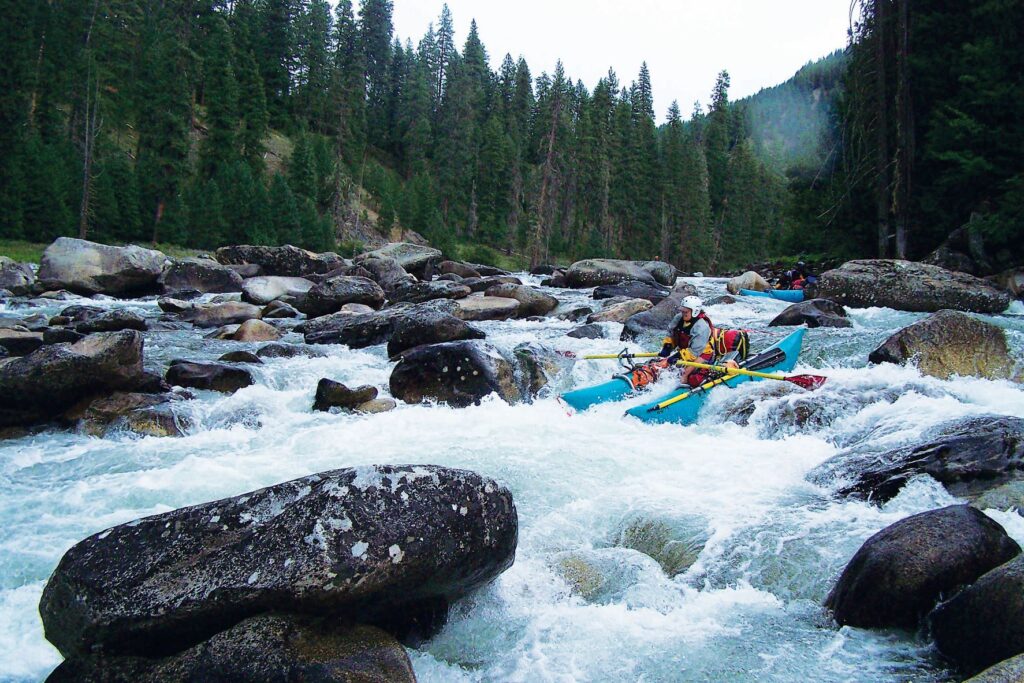 A Bit of Idaho Whitewater River History
For decades prior to World War II, Idaho's Main Salmon was a workhorse river with wooden scows plying its length top to bottom as the best means for supplying the needs of the sparsely populated region. The so-called "River of No Return" got its nickname as these boats were later dismantled following their journey, never to return to starting points like Salmon, Idaho.
Following the introduction of recreational rafting after World War II, the need to try to maintain the pristine setting of the river became necessary. Part of that protection came with inclusion in the National Wild and Scenic Rivers Act—the Middle Fork as an original in 1968 and Main being added in 1980. Permitting for river trips started in 1976.
River Permit Supply and Demand
The demand has only increased since as with most all recreational pursuits, and participation in whitewater rafting continues to grow rapidly.
"I think people like to blame Recreation.gov as the source of their frustration," says Kai Allen, outdoor recreation planner from the Bureau of Land Management in Grants Pass, Oregon. "But I think the story is actually much bigger. There's just this huge demand for incredible iconic experiences in these places, and there just aren't very many of them."
There are just 23 permitted rivers in the West, with a quarter of those flowing through the Pacific Northwest. Those, and all other rivers, are getting increasingly popular with recreationalists.
According to America Outdoors, which represents a variety of professional outfitters, "Overall guided rafting visitation has increased by 36% from 837,499 visits to 1,529,909 visits [2018] since data began in 1990." Anecdotal evidence from the private boating community would likely offer a similar growth pattern when one visits their favorite river.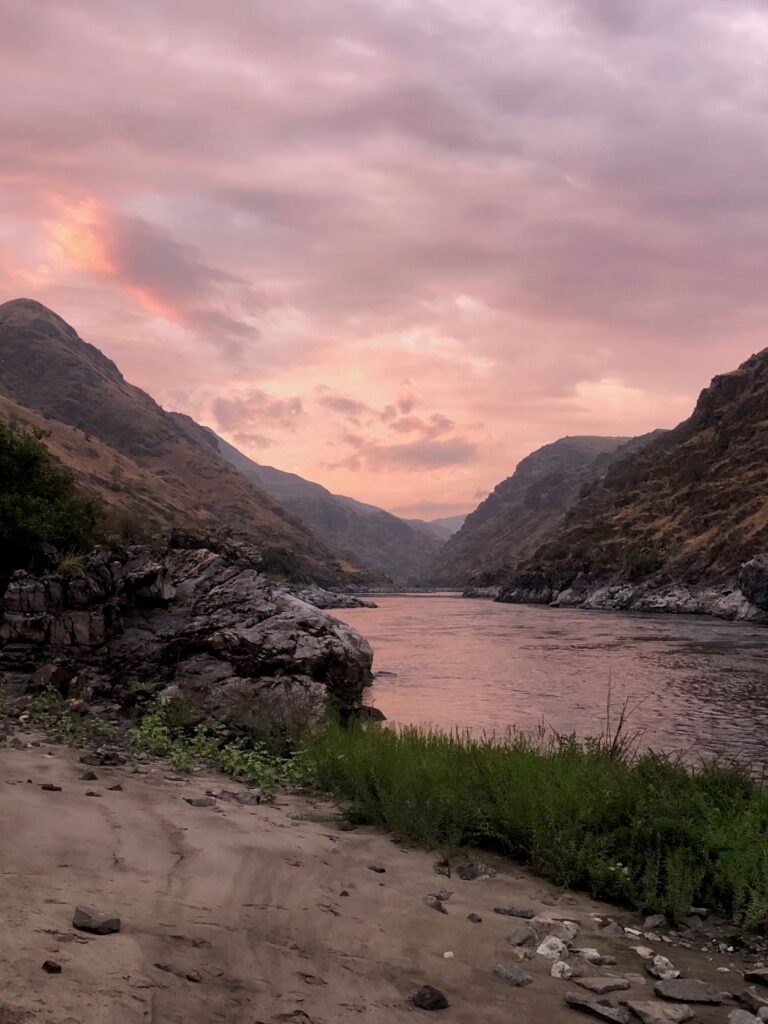 Inside Look at the Permit Process
For many, the big question is just how does that Wizard-of-Oz-like process go once their application has been received? Rather than try to put it in layperson language, Recreation.gov's website offers this:
"Each lottery is randomized by shuffling all the applications using the Fisher-Yates Shuffle, which produces an unbiased and random ordering of results. We also use a Cryptographically Secure Pseudo Random Number Generator (CSPRNG) to prevent any inadvertent bias in the lottery process. These random number generators are vetted to produce random numbers that cannot be predicted based upon past outputs, and they don't allow anyone to predict future or past numbers generated."
Understand? Sure, it's as clear as Spokane County's Latah Creek at flood stage. From complex lottery process, explained above, coveted launch dates magically emerge. For 2022, on the Main Salmon, that's June 20–Sept. 7; May 28–Sept. 3 for the Middle Fork; and May 27–Sept. 10 for Hells Canyon. Launches vary from five per day on the Snake, to seven each on the Main and Middle, with a maximum party size of 24 per launch.
Oregon's Rogue River is also one of the original eight streams included in the Wild and Scenic Rivers Act. It has embraced a different means to its end result of allowing rafters down the 34 miles of its wilderness stretch west of Grants Pass.
Put in place in 1978, the Rogue's permit system is also administered by Recreation.gov but caps its use on a person-per-day quota of 120. That's equally split between private and commercial use for the season that runs annually from May 15 to Oct. 15 with successful applicants having their party size fit into the matrix.
A Few Northwest Wilderness River Alternatives
By now, many river runners in the region are taking a "wait until next year" approach to the prospect of a multiday wilderness rafting experience. But that need not be the case. Even though the more famous and hugely sought-after experiences might not be in the cards this year or next, if you have the necessary whitewater river skills and your own or rented gear, consider alternatives like these nonpermitted but potentially crowded opportunities:
Recommended Guidebooks
My river running addiction began when his wife bought him Oregon River Tours by John Garren back in 1979 (Garren Publishing, 1979). If you are planning multiday river trips in the region, I strongly suggest having your own library that includes Garren's other guidebook, Idaho River Tours (Garren Publishing, revised edition 1987) and one written by Willamette Kayak & Canoe Club titled Soggy Sneakers: A Paddler's Guide To Oregon Rivers (Mountaineers Books, 2016).
Originally published as "River Permit Arithmetic" in the May-June 2022 print issue.
Paul Delaney began his whitewater adventures over 40 years ago and now has 42 rivers and creeks on his resume. He wrote about rafting the Owyhee River in the June 2020 issue. Contact Paul at spokanerafterguy@comcast.net.