Coeur d'Alene, Idaho-based PNW Platters founder Desi Freeman admits that she has the hospitality industry in her blood. She grew up working in the many restaurants that her parents owned, and, as an adult, bought and operated the Post Falls Caruso's Deli for over five years. She is now the hospitality retail manager at Kootenai Health, but has continued to seek out a side pursuit that could bring people together around food.
"That's always been my heart," says Freeman. "Serving people is my passion."
In June 2020, she came across some food platters online that inspired her. She called her daughter Taylor Woodman and proposed they start a side business making charcuterie to-go boxes and holiday platters. Woodman, an insurance agent running her own full-time agency, had to Google "charcuterie" to make sure they were pronouncing it right.
In those first days of conception and research, they learned a lot about crafting food platters, but once they made one for themselves, the rest seemed to come naturally.
"I couldn't pass up an opportunity to work with my mom," says Woodman. "And balancing both jobs hasn't been as hard as I thought it would be!"
The weekend before July 4, 2020, they created social media accounts and a PNW Platters website, then posted their first holiday-themed platter. It was so last-minute, they anticipated around three orders.
When 12 orders came through, they discovered the challenges and joys of shopping for, creating, and delivering those platters according to their strict quality standards. And the two loved every minute of it.
Their business has grown with each passing holiday, gathering, and event. From charcuterie boxes for up to four, brunch platters for up to 10, and grazing tables for a minimum of 15 people, each delicious creation brings people together over something we all share and delight in: food.
Follow PNW Platters on Facebook and Instagram or order online for local delivery or pick up.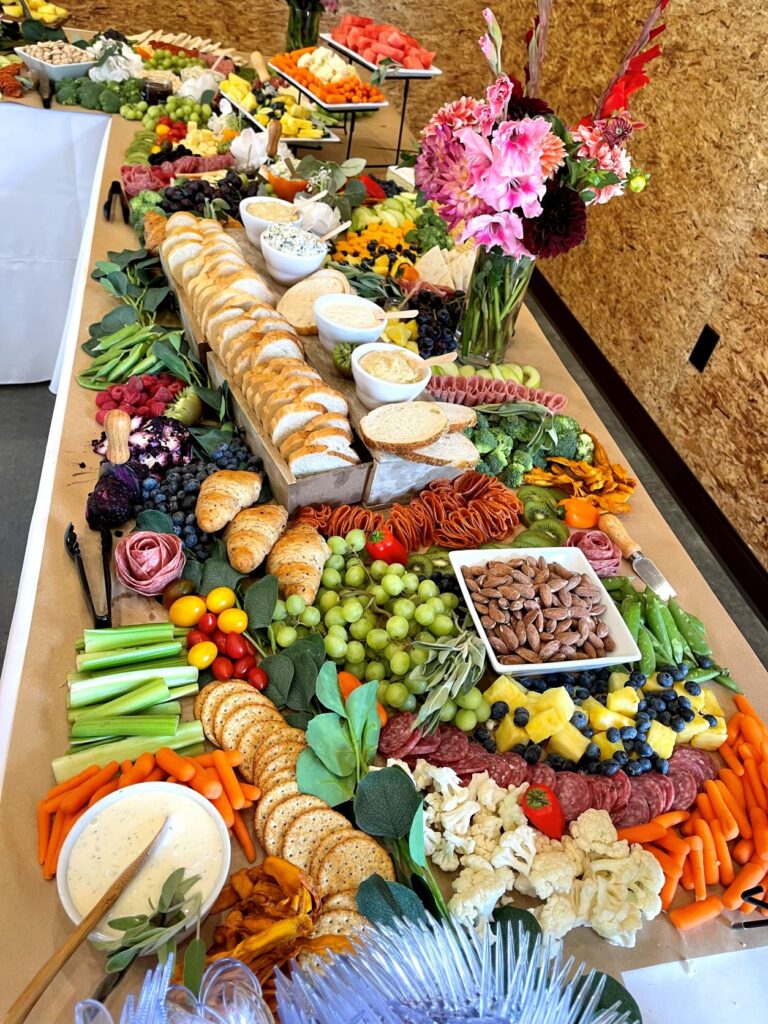 Find more Provisions stories in the OTO archives.