In 2020, food and grocery delivery became normal for many of us who had previously only had pizza delivered to our doors. Delivery services and grocery delivery have thrived both locally and across the country.
Here are a couple that are delivering fresh produce and good foods that might not pass the perfection-purity test required to make it to a typical grocery store shelf.
Misfits Market and Imperfect Foods existed before 2020. Their goal has always been to get food typically wasted on the shelf or in the field, either due to excess, esthetics, or other issues, into the hands of those who need or want it.
Order online within a specified timeframe, choose a box for your family size, select your products, and your groceries are delivered each week.
Misfits focuses primarily on produce, offers only organic and non-GMO products, and ships with eco-friendly packaging. They offer weekly and bi-weekly subscriptions and make it easy to change when needed. Add-on foods include packaged dry foods, condiments, fresh herbs, and limited seasonal produce for additional costs. You set the delivery day and order Friday-Monday.
Imperfect Foods is more customizable, especially if you're looking for more than produce. They cater to a variety of dietary needs, and their add-ons include dairy, meat, fish, canned and dry foods, snacks, frozen foods, and even pet treats. You have a narrower ordering window and Imperfect chooses your delivery day, but you can pause and change your subscription at any time.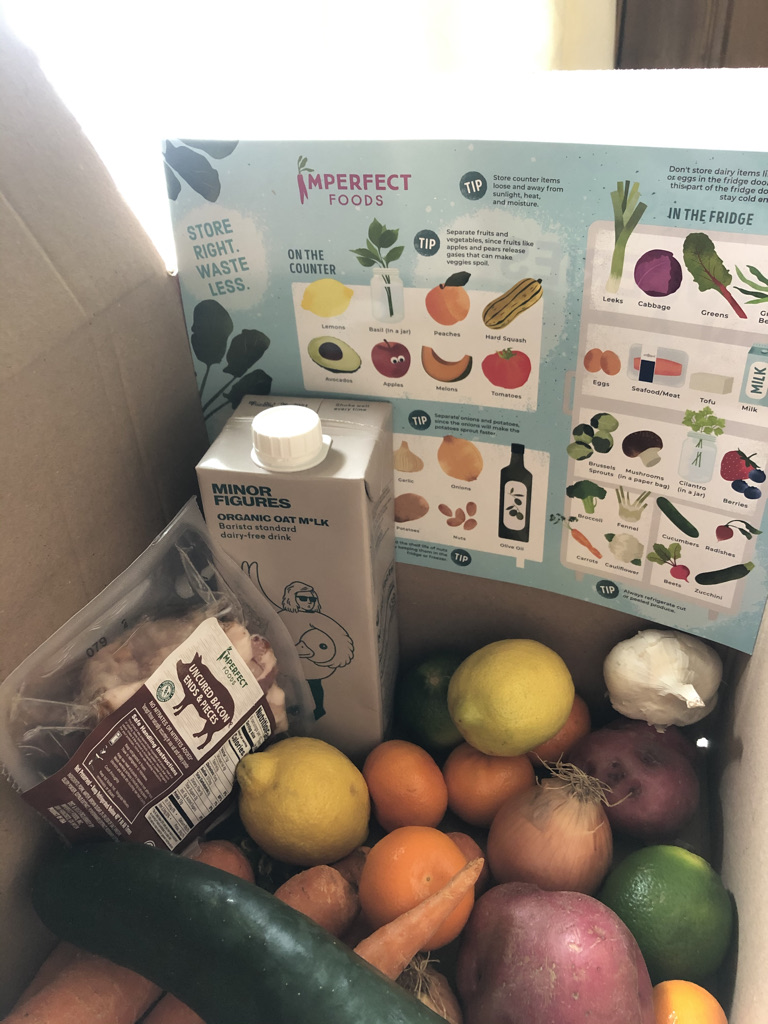 For recommendations and reviews of other subscription box services as well as Provision food and drink articles, visit the OTO archives.