Made for modern-day grillers on the go, the NomadiQ is a lightweight, compact, portable propane grill that makes bringing one on camping trips, to the trailhead for post-adventure barbecuing, or to the park or backyard get together easy and mess-free.
When packed up the NomadiQ is slim with the grill surface enclosed by the bottom of the grill when you fold it up not unlike a waffle iron This keeps any grill grease from getting all over the place while on the road or while hauling the grill using the included shoulder strap.
Once you reach your destination, the grill quickly folds out with two grill sides that each have their own temperature adjustments which is nice for grilling meat on one side and vegies at a lower temp on the other. Both grills easily pull out for cleaning, and each side has its own push-button ignitor.
I often use traditional, natural hardwood charcoal for barbecuing, but on longer camping trips lugging around dusty, bulky charcoal can be a pain. And in the summer, open fire restrictions during the peak of wildfire season often include charcoal grills, so a portable propane grill like the NomadiQ is an awesome option for clean, safe outdoor cooking.
For fuel, the NomadiQ uses the ubiquitous, 16-oz green propane bottles that so many of us use for car camping, or you can set it up to run off of larger propane bottles.  
MSRP: $299.99 including two drip trays and a propane hose/regulator. A protective pouch and griddle options are sold separately.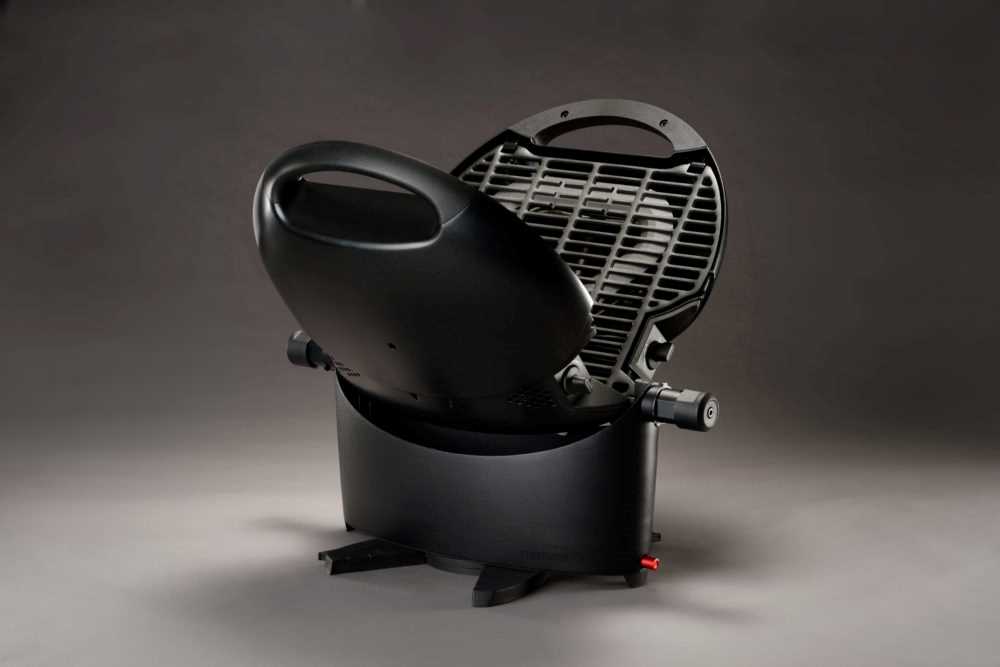 For more reviews and recommendations for grilling gear and outdoor cooking ideas, visit the OTO archives.