Mead, Wash.
Uphill skiers and boarders at Mt. Spokane Ski & Snowboard Park have new opportunities and responsibilities for winter 2021-22.
With the now-required season uphill pass and early hours parking permit ($50 or free for those with a downhill season pass), uphill skiers can park at the resort (with their passes visible on the vehicle dash) and begin skinning or hiking any of the designated uphill routes at 7:15 a.m.
Uphill enthusiasts are now allowed to access those designated uphill routes throughout the day until grooming begins at 4 p.m. on most days. Upon transitioning to downhill travel, all ski area policies and rules apply.
Designated uphill routes this year include the Teakettle Route (from Lodge 1 up and left on Hourglass, then left onto B-29 cat track, staying left and traveling along Teakettle to the summit); Lodge 2 to Lodge 1 (short connector route to return back to Lodge 1); and Northwood Route (merges from Trail 140 onto Jim's Gem, stay right along Yellowbrick road until you reach the summit).
Maps of all three routes are available on Mt. Spokane's uphill travel page. Uphill skiers and snowboarders need to stick to these designated routes and keep to the edge of ski trails to avoid accidents.
Visit Mt. Spokane's uphill policy page for parking pass and uphill pass purchasing info as well as more details on how and where to park (varies by day/time), uphill access hours based on grooming and plowing schedules, and possible uphill policy updates as the season progresses.
If you park outside the Mt. Spokane Ski & Snowboard Park, for instance at the Snowmobile Lot, you will need to purchase a Sno-Park pass through Washington State Parks.
Familiarize yourself with all of the details of Mt. Spokane's evolving uphill policies to avoid surprises.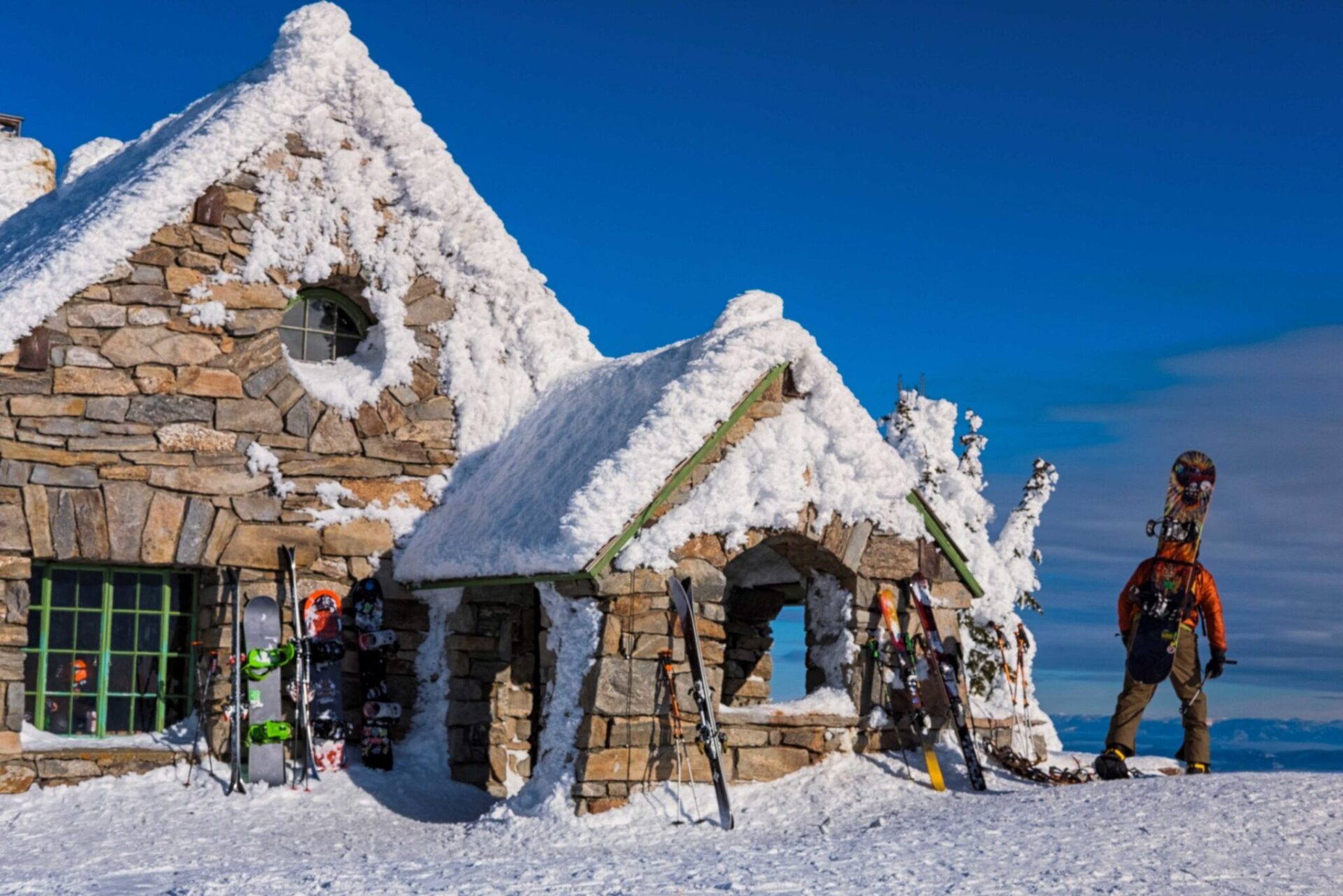 Find more stories about skiing & snowboarding or Mt. Spokane in the OTO archives.