Mead, Wash.
Upper 290 Trail in Mount Spokane State Park is a 2.7-mile connector between the snowmobile lot and the summit. Begun in 2019 with brush clearing, this trail has taken shape slowly as builders with Evergreen East Mountain Bike Alliance worked with State Parks for an approved route.
The work has included professional trail builders machining in portions of trail below the tree line and dedicated volunteers hand-digging trail in the more sensitive ecological habitat higher up.
Staying mindful of fire risk, crews have worked all summer and are within one-tenth of a mile of completion. Experienced riders will enjoy the top half of the trail with its steep, rocky, technical riding that moves into a fast, flowy ride as it nears the snowmobile lot and The Goods trail that continues down the mountain.
The trail is expected to officially open in summer of 2022. More information about this trail project is available at Evergreenmtb.org.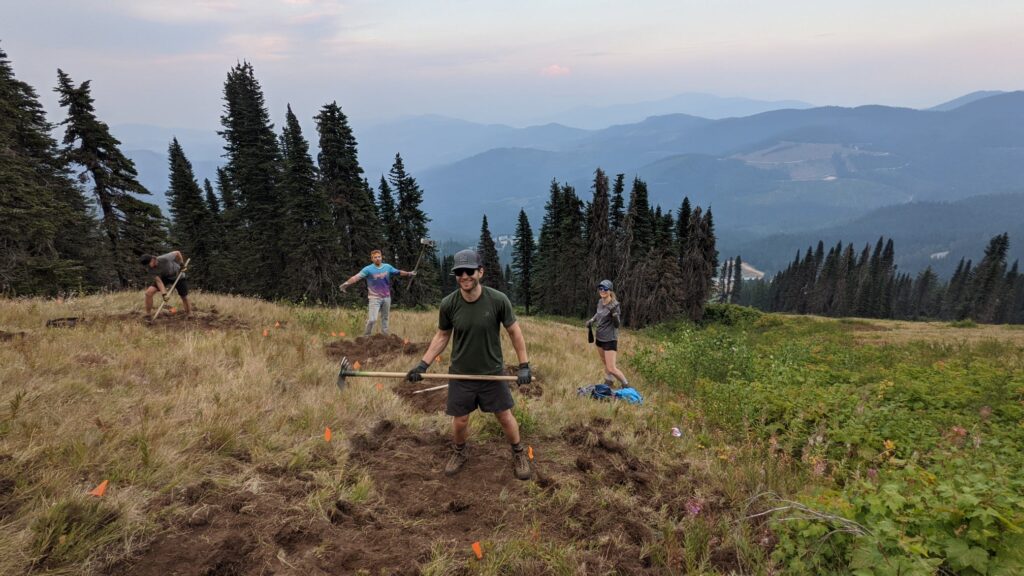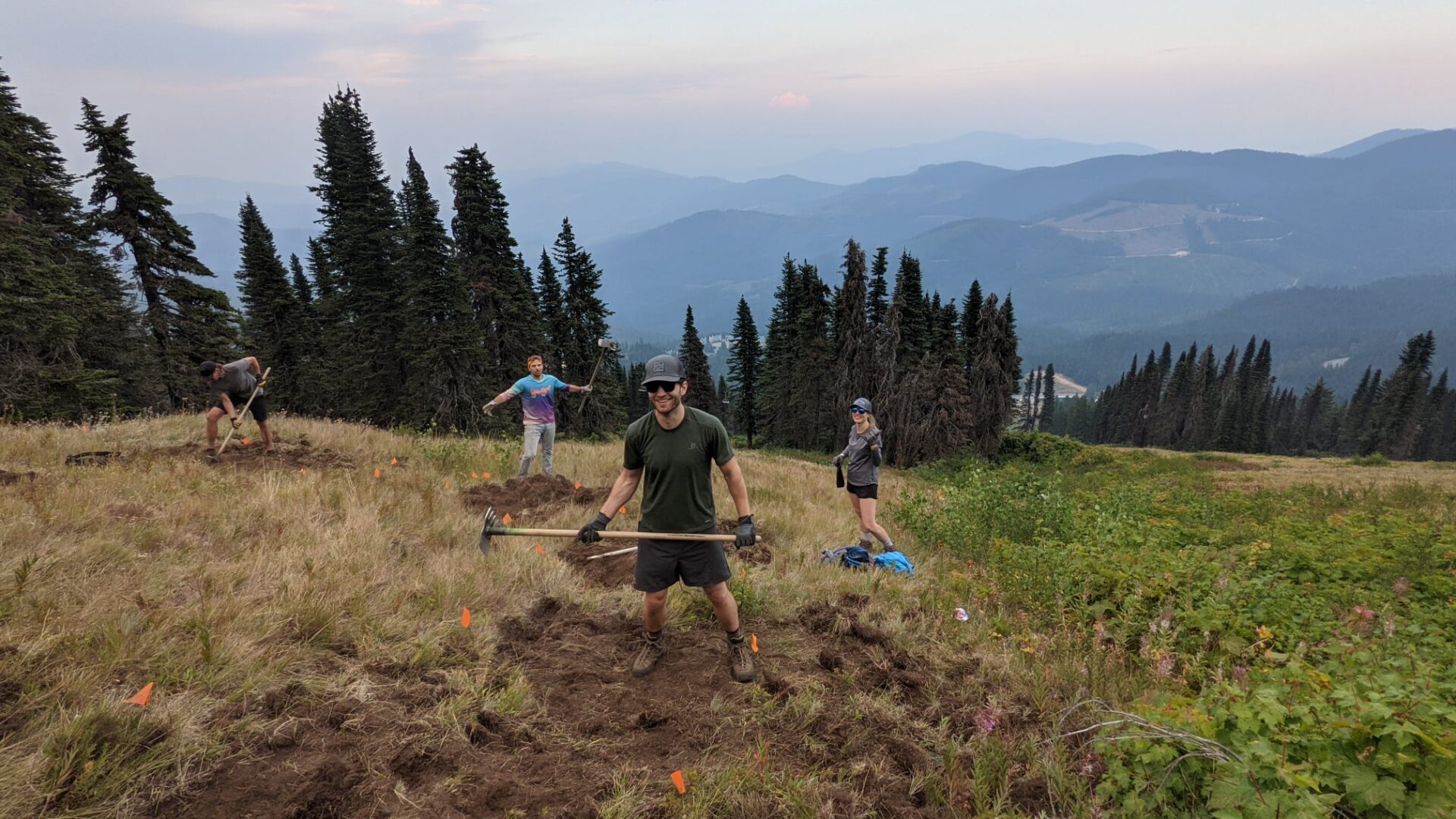 Learn more about the Mount Spokane State Park Comprehensive Trail Plan published by the Washington State Parks and Recreation Commission and revised in 2014.
For more stories about mountain biking trails around the Northwest visit the OTO archives.