You may have heard that January is Learn to Ski Month. But did you know you can win swag by helping a friend sign up for lessons from a pro? Hosted across the nation through the organization Learn to Ski and Snowboard, the Bring a Friend Challenge rewards those who help a newbie get started. In 2018, Post Fall's Idaho resident Cindy Rust won the national challenge and picked up some sweet swag for her efforts.
Rust has been snowboarding since 2007, after moving to Idaho and having two kids. She knew it would be worth her time to share her love of snowboarding in the Northwest with everyone she knew. "My children and I all snowboard. Not only do we have fun together, we know it helps give us a mental vacation from stress," says Rust. "We want to share that with others. My uncle and cousin got me into skiing, so I am just paying it forward."
For paying it forward last year, Rust won a sweet Never Summer snowboard. And, just because she won doesn't mean she's stopped her efforts: she hopes to help a disabled friend get into sit skiing in the 2018-19 season.
Part of the Bring a Friend Challenge is to pass your friend off to a pro, an aspect of the program Rust finds especially valuable: "Certified instructors are trained to communicate clearly and effectively the actions and skills needed. They know the tricks to helping people understand quickly due to their experience. Friends think they know, but can be too demanding as they want their friend to hurry and learn. [That's] not how you want to create a lifelong riding partner."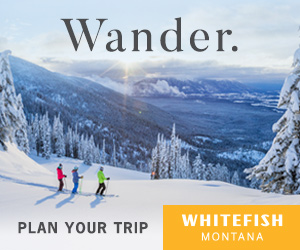 Rust says an important mentality she passes on to the friends she brings is to expect the learning to be tough, and give it many tries before expecting to go on a blue run with success. "To help people be patient with themselves, we warn them it's hard and you just need to laugh at yourself," says Rust. "Meanwhile, we are in the background celebrating the small successes with them."
To bring your own friend and be entered to win prizes, visit Skiandsnowboardmonth.org. The 2019 Bring a Friend Challenge will run through the entire month of January. You'll need to register and send in a beginner lesson receipt. //