While riding the park or in the powder-filled trees at Mt. Spokane, there are two little rippers to look out for. The Cline brothers, Wyatt, 12, and Owen, 14, are humble, stylish, and ride hard. They rip, stomp, and are extremely passionate about snowboarding. The brothers are sponsored by Capita Snowboards, Union Bindings, Smith Goggles, and by local Pistole Lifestyle & Skate shop. Recently they just hooked up with the clothing and outerwear company 686 Technical Apparel. And, when it comes to the snow, they are season pass holders at Mt. Spokane and Stevens Pass.
The boys enjoy waking up early to lay down some pow laps. When the untouched powder disappears, they head to the park to finish their day of riding. When asked about local little rippers, Mt. Spokane terrain park manager Zachary Lingo—who sees hundreds of young riders each year—quickly spoke of the Clines saying, "they kill it… and they are both incredibly good." Wyatt and Owen attribute their passion for snowboarding to their dad and to close family friend Johan Malkoski.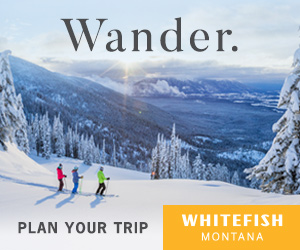 Their hunger to ride has taken the boys all over the Pacific Northwest, riding events like the Dirksen Derby Banked Slalom at Mt. Bachelor and the Stevens Pass Minor Threat contest. The Cline boys love and commitment toward snowboarding has also taken them to the sought-after High Cascade Snowboard Camp at Mt. Hood, Oregon.
Wyatt's favorite trick right now is a nose grab. He looks up to pro rider Scott Stevens. Older brother Owen's favorite trick these days is a method grab. Owen is inspired by the style and power of Seattle-based pro rider Austen Sweetin. The brothers' all terrain riding style shines strong; Wyatt won the boys' 2017 Next Gen contest at the world renowned Legendary Baker Banked Slalom, and Owen took a podium finish for best method at Mt. Spokane's 2017 Hips and Hot Dogs contest. These brothers from Spokane are clearly part of the new generation of riders holding it down for the Inland and Pacific Northwest. // (T. Ghezzi)
T. Ghezzi is Pacific Northwest raised and believes we should respect the land, spend time in nature, explore, adventure, hike, and never stop the pursuit to ride powder. He wrote about little ripper Vance Lazarus in October 2018.