Grooming is a largely unseen but hugely impactful part of every ski resort. Grooming keeps improving with new technology and keeps making un-ridable terrain more ridable. Our local mountains put a lot of effort, staff time, and machinery out every night to make sure the conditions are just right for that first chair.
Mt. Spokane runs seven groomers including a winch cat, a park cat, and utility cat. They have one full-time groomer, Karavitis; one full time mechanic; and usually seven people grooming. Along with Mt. Spokane's new PistenBully, they will be hiring more grooming staff this season in order to put more machine hours into the new trails around Chair 6. 
49 Degrees North runs several PistenBullys in their fleet and grooms a trail that is over 2 miles long. They are putting more effort into snow making this year, which means groomers will be out opening trails earlier in the season. They will also be running their Nordic groomer to smooth out skate skiing trails.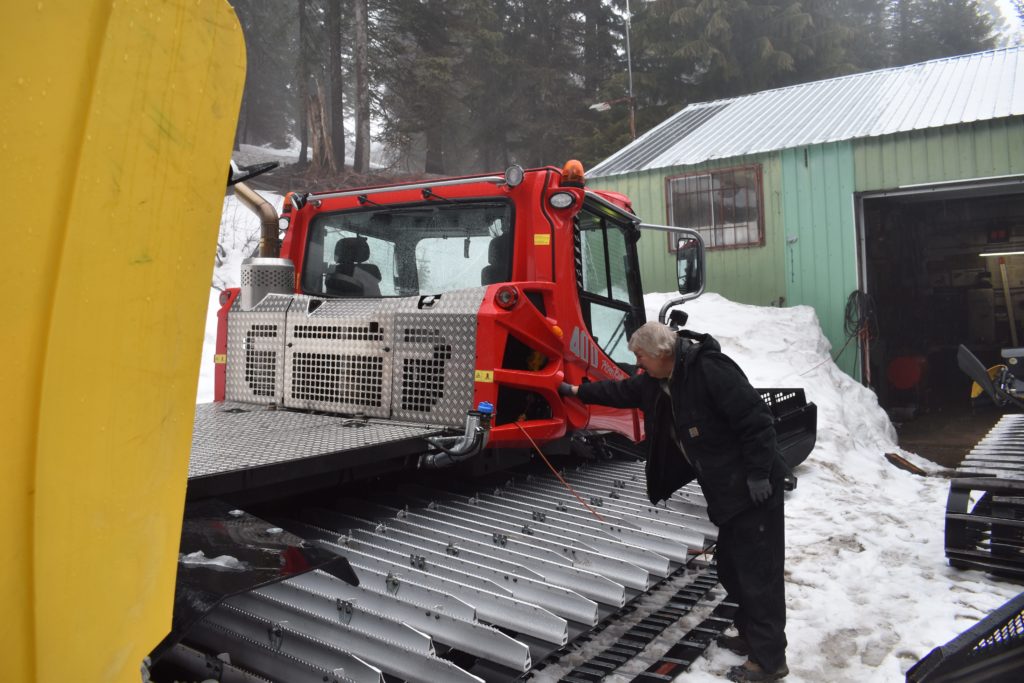 Lookout Pass runs three to four groomers each night in two shifts, as well as a dedicated park groomer. They are putting more time into their park grooming this season. During Lookout's frequent powder days, the mountain will groom about half of their terrain, including most of the beginner and moderate runs and only one or two advanced runs. This past summer they replaced Chair 1 with a new quad chair in preparation for their expansion project, and they will have a lot more terrain to groom in the next few years. 
Silver Mountain runs three PistenBullys, one winch groomer, and two park groomers—including a new 400. They run two shifts with the evening shift grooming steeper terrain around Chair 4 and the early morning shift grooming the beginner and moderate terrain. On a snow day more powder accumulates on the advanced runs and the machines smooth runs on easier terrain. This year Silver has put more effort into grooming more higher angle terrain more often, including grooming Eureka for the first time.