"I'll start tomorrow." If tomorrow is the day you're going to the gym, then there's a huge chance tomorrow will turn into the day after, and so on. In many cases, tomorrow might actually be preventing you from earning the Bloomsday second seed, a Boston-Qualifier, a new triathlon PR, or simply beating your spouse on Strava.
Jaimee Cox owns Pure Barre, CycleBar, and Stretch Lab in Coeur d'Alene, and she knows what works and what doesn't work. Even before she opened these fitness institutions, she competed in several triathlons and marathons around the country. Cox says, "Do yourself a favor and start now. Find someone to keep you accountable and go into all the holidays proud of what you've accomplished rather than wishing you could speed up time and start New Year's Day."
So often, it's the pesky New Year's resolutions that derail the well-intentioned runner, biker, skier, or hiker. Due to so many recreational opportunities in our region, people often take fitness routines for granted. But in order to stay on track with goals and to see improvement, it's imperative to adopt ways to stay fit all year—even the darkening months before the holidays.
If you're considering a fitness center, Cox says, "Talk to people about your goals. It might be a big giant goal that others would love to share and see you accomplish, or it might be something smaller that's just a building block. Fitness is about growth, and if you're enjoying the facility and the people who are there for similar reasons, you're so much more likely to stay."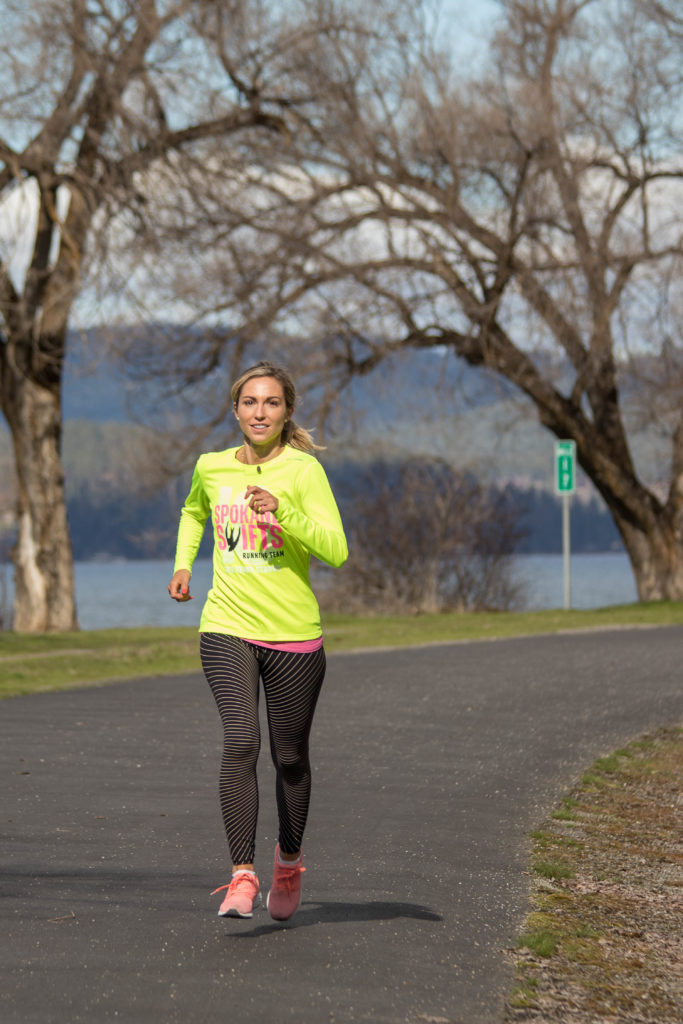 There are rows and rows of self-help books dedicated to helping people reach their goals by going to a gym. But if you only see Instagram feeds and gym billboards, then you might not be aware of all of the great options in the area. The Union is a fantastic studio with yoga, spin classes, and TRX, and they have two convenient locations. Empire Fitness, in the Gonzaga University neighborhood, is a remarkable institution with onsite childcare, as well as indoor and rooftop yoga (weather permitting). The Pure Barre, CycleBar, and StretchLab in Coeur d'Alene are top-notch, and the staff is friendly and inviting. The one thing they all have in common is associates and instructors eager to make you laugh and make you sweat.
When asked about the timid or reluctant athlete that has ambitions but doesn't feel comfortable in a fitness studio, Jaimee Cox flashes a big smile. She has answered this question a hundred times, and she completely understands why this inquiry comes up for so many people, men and women, young and old. Cox says, "I truly believe in being strong, proud of who you are, and that the hardest first step in fitness is the one out of your comfort zone. It's not about being the best; it's about diving into what it means to be healthy and to have fun while you exercise. Every new adventure has some intimidation factor or leaves you nervous, and I think that's a good thing. It means you're pushing yourself. Odds are, YOU are inspiring so many others if you make the first step past your comfort zone."