In the last 10 years, the Spokane Fly Fishers Club has graduated over 400 students from its fly fishing school program, which includes eight weekly classes between February 20 and April 4.
Classes are limited in size to assure each student gets personal assistance, and instructors are club members with multiple years of experience in fly fishing and instruction. Rods, reels and lines for casting classes are also provided.
The program includes seven three-hour evening classroom sessions that are held at the Inland Northwest Wildlife Council building in Hillyard once a week for seven weeks. Topics covered include equipment and gear, knot tying, insect identification, how to read moving water and find fish in lakes and ponds, and water safety.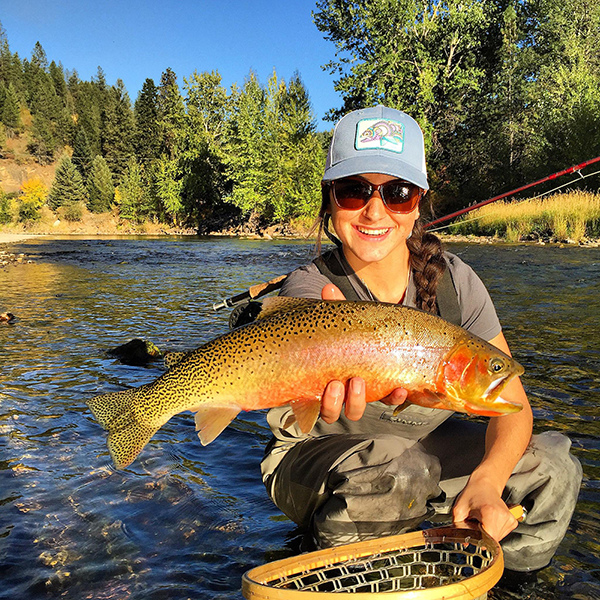 The final classroom session is split between fish identification, fishing for bass, and the history of fly fishing. The program also includes three casting sessions that are held at a local park on Saturday mornings in March. A final on-water casting session April 4 takes place on a body of water so students can get the feel of the pick-up and lay-down of the line and water resistance necessary to assist in loading the fly rod. 
Membership in Spokane Fly Fishers through May 2021 is included for non-members who take the class, and club membership allows students to participate in around 20 fishing outings on regional waters per year where they can sharpen skills and ask questions of long-time members. The club is also a great opportunity to meet and establish long-term fly-fishing friendships. Fly Fishing School costs $130 for ages 18 and over and $80 for 12 through 17. Contact Claude Kistler at fs@spokaneflyfishers.com or 509.747.2268 with questions.