After a sweaty bike ride, take a dip in a lake. Here are five lakeside bike trails on paved pathways in the Spokane area and north Idaho. Enjoy lake views as you pedal along, and find picnic rest stops and swim access points.
Washington
Fish Lake: Columbia Plateau State Park Trail
Begin at Fish Lake trailhead off Cheney-Spokane Road (WA State Parks Discover Pass required for vehicle parking). The first 3.75 miles from Fish Lake to the City of Cheney are paved. You can continue to Turnbull National Wildlife Refuge and find Cheney and Amber Lakes on a crushed basalt surface.
Alternatively, start your ride at the Cheney trailhead and pedal out-and-back to either Fish Lake or Turnbull.
More info: parks.wa.gov, wta.org.
Medical Lake: The Medical Lake Trail
In Medical Lake, a quaint city east of Spokane, the Medical Lake Trail offers a journey around the lake. Start in town—you can't miss seeing the trail from Lafevre Street in the downtown area, past the high school, where it changes name to Lake Shore Road. Or you can access the trail from the north trailhead off 4th Street, near Peper Park on the lake's north end. Here you'll find swimming access.
Alternatively, you can start your ride from Waterfront Park and pedal along the west side of the lake. Continue around the lake along 4th Street, past Coney Island Park on the east side (no swimming access; watch out for goose droppings), and then turn south onto Jefferson Street, with an option to take S. Lake Drive to better see lake views. Both streets end at the paved trail at Lake Shore Road. Continue along the trail and finish the three-mile ride back to Waterfront Park.
More info: Medical-lake.org.
Idaho
Lake Coeur d'Alene: North Idaho Centennial Trail:
Extends from Coeur d'Alene City Beach to the Washington-Idaho state border 24 miles away. Starting from City Park in downtown CDA, pedal past Sunspot at Yap-Keehn-Um Beach (aka NIC beach, great for swimming), then along the Spokane River and W. River Ave past the North Idaho College campus. Riverstone Park makes a great turn-around point.
More info: Nictf.org.
Lake Coeur d'Alene: Trail of the Coeur d'Alenes
Begin at Heyburn State Park trailhead and cross the historic Chatcolet Bridge, which marks the southern end of Lake Coeur d'Alene. Follow the lake shoreline to the town of Harrison.
More info: Friendsofcdatrails.org.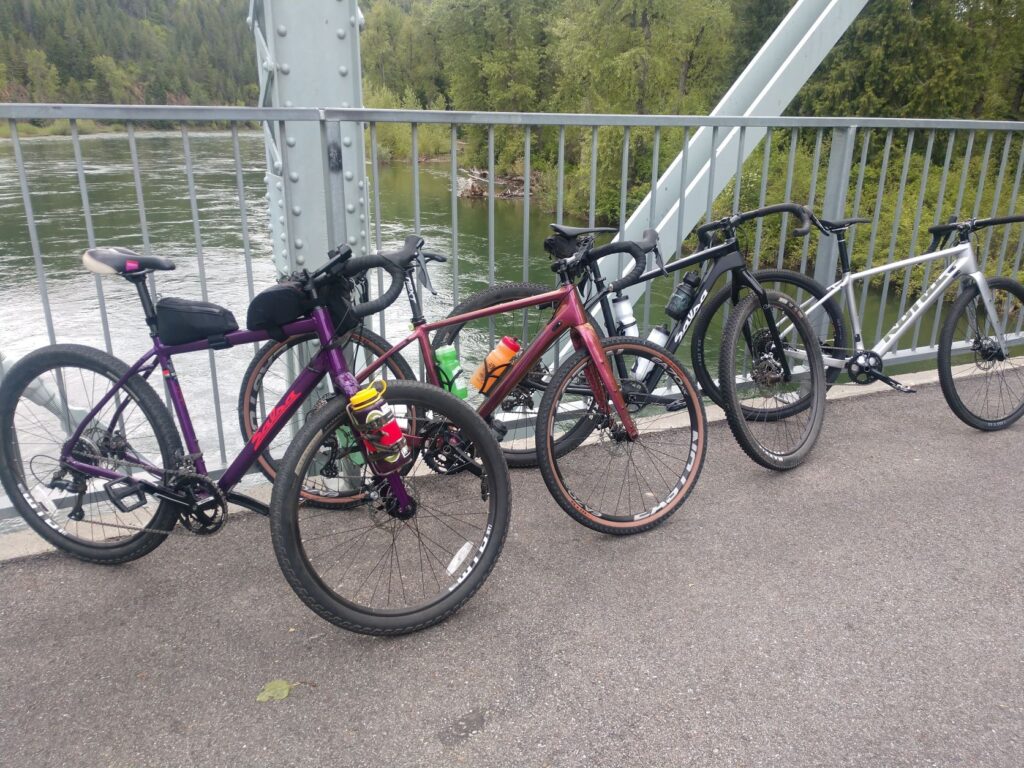 Lake Pend Oreille: Sandpoint Serenity Lee Trails & Long Bridge
The trailhead In downtown Sandpoint isn't far from City Beach, but can be tricky to find. Off Bridge Street, behind the Bonner County Courthouse At 1St Ave/Lake Street, the official trailhead info kiosk and a few parking spots are located under the overpasses for Hwy 2 and Hwy 95.
Head south along the lake, past Dog Beach Park, to Long Bridge. This two-mile bridge has a wide, barrier-protected right-of-way for bikers and pedestrians paralleling U.S. Hwy 95. After the bridge, the trail continues into the town of Sagle. More info: Pendoreillepedalers.org.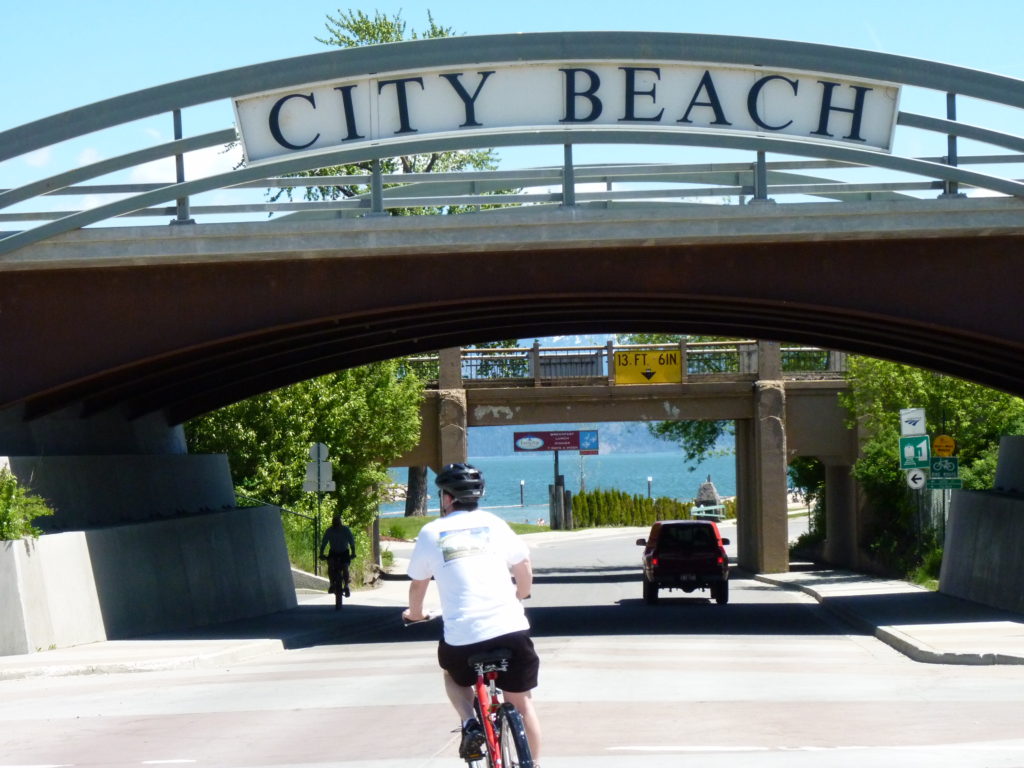 Originally published as "5 Bike Trails with Lake Views" in the July-August 2022 print issue.
Find stories about regional bike trails in the OTO archives.