The Kalispel Tribe is hosting a fundraiser for South Selkirk Mountain Caribou recovery efforts on Saturday, March 3, 2018, at Northern Quest Resort and Casino. The event will feature a screening of Last Stand: The Vanishing Caribou Rainforest, a cinematic journey into the world of endangered mountain caribou. The film's producer, David Moskowitz, will be a special guest, and Rich Landers, retired Outdoors Editor at The Spokesman Review, will MC the evening event.
Money raised from the event and its live and silent auctions will go directly to ongoing recovery efforts for the herd. These caribou represent an important part of our region's shared natural and cultural heritage. Later this winter, the Kalispel Tribe will assist in the capture of South Selkirk herd females that will be placed in a maternal pen near Salmo, B.C. The pen was constructed to ensure the safety of the cows and newborn calves from predators. With fewer than a dozen caribou remaining in the South Selkirk population, the maternal pen project is a last ditch/stop gap measure to prevent the extirpation of this population.
Click here to purchase tickets, donate, or to learn more about the Kalispel Tribe's caribou recovery efforts.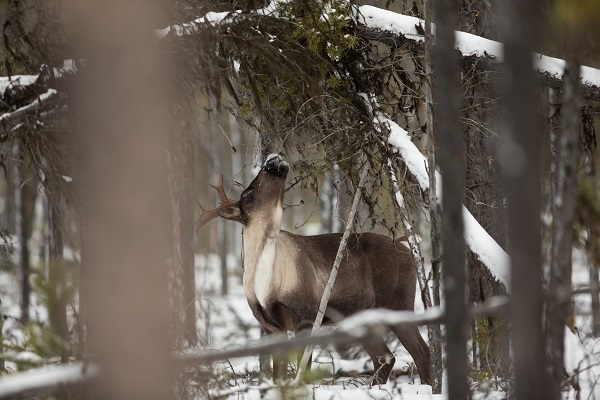 About The Kalispel Tribe of Indians
The Kalispel Tribe of Indians has over 400 members.  The Tribe's headquarters is located in Usk, Washington on the Pend Oreille River.  The Tribe operates Northern Quest Resort & Casino and runs several health and social service programs through Camas Path and the Camas Center for Community Wellness.  With a total of over 2,000 jobs across its government and business enterprises, the Kalispel Tribe is one of the top five private employers in the region, and has donated over $17 million to regional non-profits.  Learn more about the Kalispel Tribe of Indians here.