This post is sponsored by Wheel Sport Bicycles
It's a scientifically proven fact that fall is the best riding season. Cooler weather and perfect dirt are the payoff to a season's worth of conditioning. But it's the fall colors that seal the deal: the golden slopes of western larch and the yellow and orange corridors of aspen trees. Here are three fall classics that will have you skidding through leaf piles like a kid again.
Brush Lake Loop
This nearly six-mile loop north of Bonners Ferry is quite possibly the region's best fall color ride, with larch and hardwoods providing nearly nonstop color on a trail purpose-built for bikes. The newly constructed Tungsten Mountain trail adds another 2,000 feet of climbing through no-less-impressive fall foliage, with the added bonus of a spectacular view of the upper Pend Oreille River valley from near the top.
Coeur d'Alene River Trail
Although the lower six miles of this trail can be used as a jumping-off point for long backcountry loops in the Coeur d'Alene Mountains, its stunning scenery warrants seeing the same view twice on an easily rewarding out-and-back. After the first 1.5 miles, the trail spends its time well above the Upper North Fork of the Coeur d'Alene River—all the better for vantage points of the larch and cottonwood in the canyon below.
Bead Lake
Although better known for its cedars, Bead Lake, just northwest of Newport, Wash., glows in autumn, when colorful shoreline shrubs and birch leaves contrast against the dark background of evergreens. The East Shoreline Trail traces the lake on good tread, with nearly constant views of the water. It's nine miles out and back, with the option to make a long loop using 11 miles of forest road high above the lake.
Gear Up for Fall Rides at Spokane Wheel Sport Locations
Don't waste a moment of those fleeting fall days fiddling with your bike rack. With an innovative telescoping bike attachment system and ability to accommodate long wheelbases and large tires, the Thule Epos bike rack easily transports bikes of all shapes and sizes.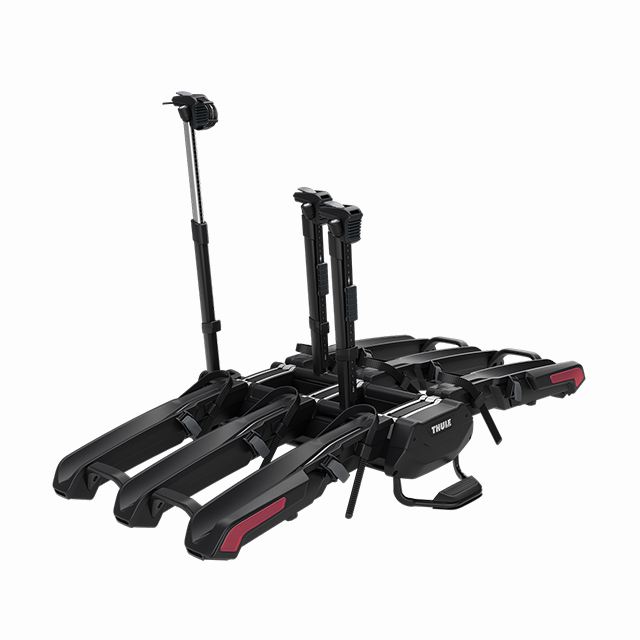 Keep the crisp autumn air from freezing your fingers with the 45NRTH Nokken glove. Wind- and water-resistant softshell material keeps digits warm without the bulk of thermal insulation, and the long cut to the wrist material closes off any jacket/glove gaps.
Light and Motion Seca Comp 1500 Headlight
Bike lights have come a long way from the bulky battery hogs of 20 years ago. Today's lightweight, bright, USB-rechargeable LED lights make night riding easier and safer than ever.  With 1500 lumens of power, the Light and Motion Seca Comp 1500 will illuminate the entire trail, and the impact-resistant, waterproof body will ensure it holds up to whatever wild conditions autumn throws at you.