By Noah Botnick
Overlanding is the art of self-reliant motoring through remote destinations that often includes slow travel, side-excursions, and camping. In a world where speed and efficiency dominate, overlanding offers a refreshing escape. The buzz of adventure, the allure of the unknown, and the call of the open road beckons those seeking to disconnect from the chaos of modern life. 
Overlanding, and the gear and often modified vehicles that make it possible, has exploded in popularity in recent years. Hitting the roads less traveled has captivated the hearts of outdoor enthusiasts yearning for a unique and immersive backcountry experience. The term 'overlanding' likely originated in Australia and differs from the car-camping many backroad travelers have been enjoying for decades in that overlanding is less about the destination and more about the journey.
To better understand overlanding's appeal, I turned to Spokane-area native Luke Shuman, who has years of personal and business experience with the vehicles and equipment at the heart of it all. Shuman's insights get at the essence of the overlanding lifestyle, which is based on independence and the freedom to explore.

Interview with an Overlanding Expert
Shuman is the 38-year-old owner of Hazzard FabWorx, a vehicle installation and fabrication shop located on Trent Avenue in Spokane. At the age of 23, he was working for a small off-road shop when he saw a gap in the local off-road industry. There weren't any shops out there with the knowledge of fabrication and suspension design for customers who wanted more than just bolt-on parts, he says.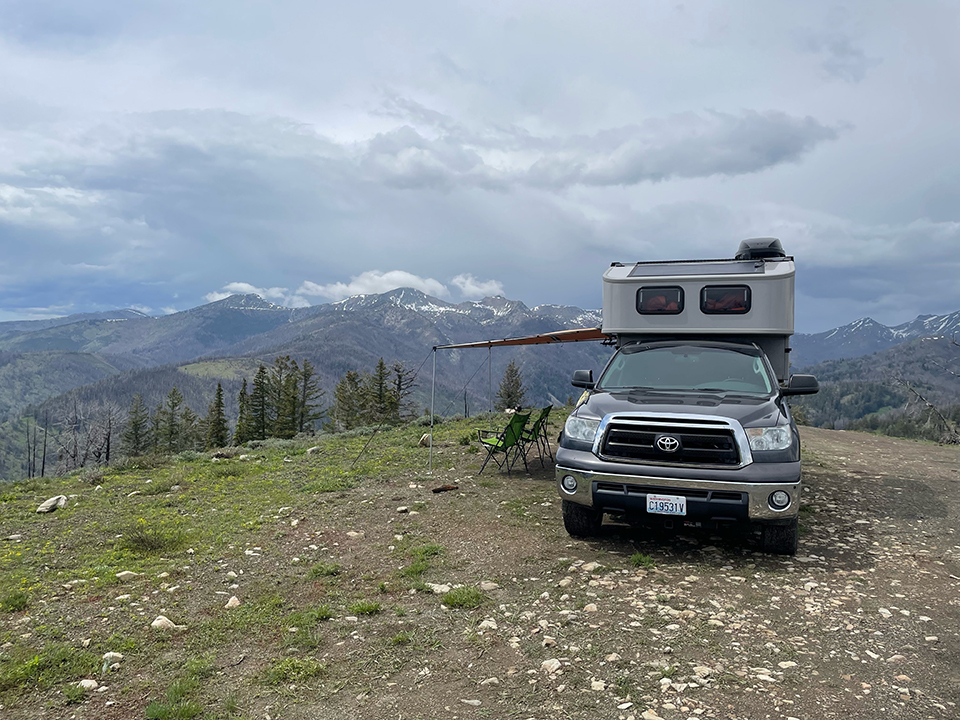 In 2008, he started Hazzard FabWorx in his two-car garage. After a couple of years, and many high-end Ultra 4 race car builds and hundreds of truck builds, he was selected to build the flagship Jeep to lead the 2012 Ultimate Adventure, a seven-day offroad excursion on some of the hardest trails and roads in the U.S. That honor, on top of 10 years of experience, gained him recognition and helped the business grow into what it is today: a 20,000-foot facility with more than a dozen full-time employees that build over 60 trucks and Jeeps a month for customers all over the globe.
All of those years of servicing off-road vehicles eventually made Hazzard FabWorx a natural fit for outfitting the growing number of customers who wanted to modify their vehicles for overlanding-type outdoor experiences. Popular services Shuman and his staff offer include upgraded suspension systems, lifts, custom bumpers and tire carriers, gear and locker installation, custom metal fabrication, complete builds, and more.
Shuman contrasts overlanding with car camping, which he describes as a rough way to go exploring by jumping in a vehicle with very little and heading into the woods to find a mountain trail and a spot to sleep in your car or tent. Overlanding, on the other hand, explains Shuman, "mixes a quick and easy camp setup with some amenities and better space efficiency to give you the perfect formula for a great backroad camping experience."
Overlanding differs from camping in big RVs or trailers too, says Shuman, in that it relies on the simplicity of a rough-road capable small truck, Jeep, SUV, van, or other vehicle that's set up with the right equipment to handle the elements of the unknown. And it strays from the traditional car camping in that the vehicles are built-out with comforts you typically don't find in old-school car-camping kits.
"With the right set up these days, you can have a nice comfortable bed in a pop-up tent on the roof of your vehicle. Some pop-up tents can even add heat or AC now," says Shuman. Other amenities that help define modern overlanding are running water to wash dishes or take a shower and a solid rack system with slide outs to hold and organize your gear that is constructed to handle the rough terrain.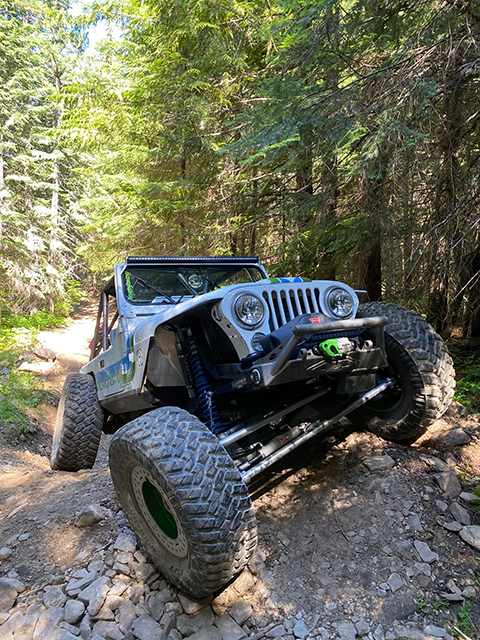 When planning an overlanding outing, says Shuman, the route is the first thing he looks at, followed by identifying the goal of the trip, like visiting a certain peak or getting to a trailhead to go mountain biking. Determining how long you want to be gone and the supplies you'll need are next in the planning process, and then you can start packing it all in your overlanding rig.
Once you're out there, admits Shuman, "there are always trails that are harder than you could imagine. That's why you want to make sure your rig is set up to handle the unknown." Before you think about going overlanding, he says, you want to make sure your vehicle has some key elements, like a good set of tires, suspension that can handle the terrain, a heavy-duty winch, skid plates, and maybe even steel tubing surrounding the body for protection. Having a good suspension setup is key, he says. "It helps you go faster, farther and gets you to where you want to go more efficiently."
Overlanding is a unique segment of the outdoor community and great way to explore our public lands. To see what it's all about, reach out to Shuman and get your vehicle ready for backcountry adventure. Contact Hazzard FabWorx at Hazzardfabworx.com, at 509-995-1176, or on social media. //
Noah Botnick would rather be outdoors snowboarding, mountain biking, hiking, rock climbing, dirt biking or driving around back roads camping in the different RVs he gets to take out from R'nR RV Center as part of his job.