The Motor Vehicle Entrance Fee (MVEF) for day-use parking at Idaho state parks have increased to $7 per day (up from $5). But if plan to visit Farragut, Priest Lake, or Round Lake State Parks, in northern Idaho, and are not an Idaho state resident, you must pay double that amount—$14 per vehicle. Hells Gate State Park, along the Snake River, and Bear Lake State Park will also charge this higher MVEF for non-Idahoans.
That's because a new Idaho State law has doubled day use and camping fees for all non-state residents at Idaho's five busiest state parks. In addition to Farragut, Priest Lake, and Round Lake, the other two "premium campgrounds" are at Ponderosa State Park near McCall, Idaho, and Henrys Lake State Park in eastern Idaho, near Yellowstone National Park. (An out-of-state MVEF was not applied for day-use at these other two state parks.)
Only one state park in northern Idaho, Heyburn State Park near Plummer, was not designated as a premium campground.
To stay at a designated premium campground, per-night rates for non-Idaho residents are now $48 for a basic site and $64 for a full-hookup site (electric/water for RV), with group site fees as high as $128. For all other state park campgrounds in Idaho, non-state residents must pay a $3 surcharge for campsites or $5 surcharge for a cabin or yurt rental, according to Idaho Parks and Recreation.
Idaho residents can still purchase an annual MVEF State Parks Passport for $10 per vehicle that provides unlimited day-use and boat launch access for all state parks.
Out-of-state residents can purchase an Idaho State Parks annual MVEF Pass for $80.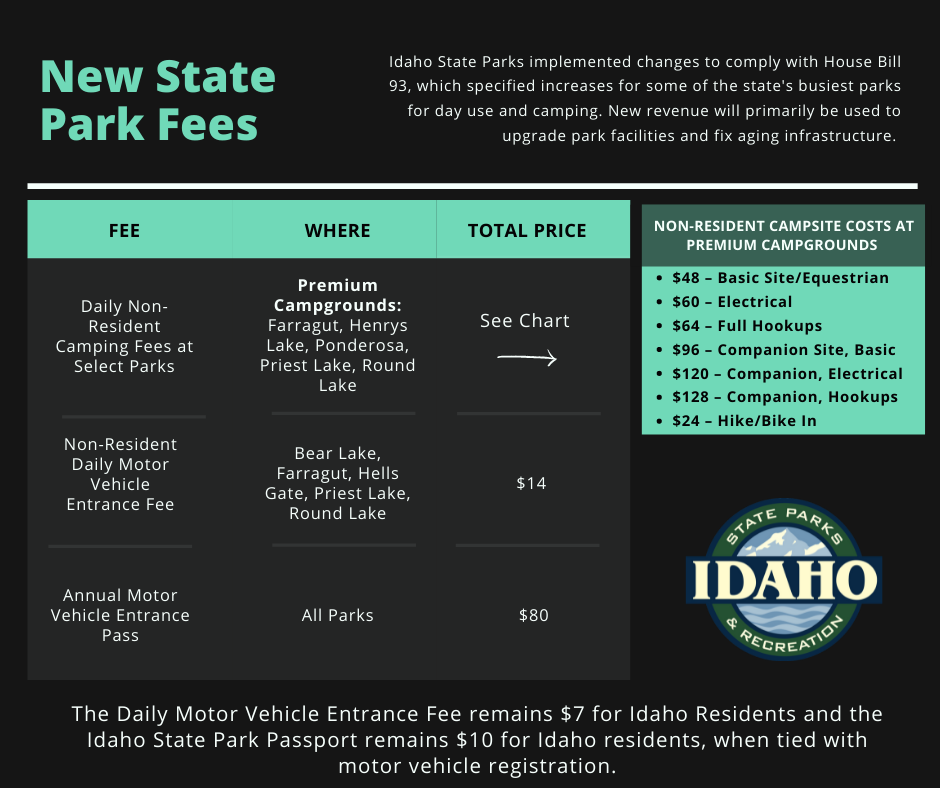 [Feature photo by Amy McCaffree // Beaver Bay Beach at Farragut State Park.]
For more recent OTO news stories, click here.