Ski the Largest U.S. Giant Slalom on Schweitzer and Raise Funds for Cystinosis Research
Create a two- or four-person team and join in a unique top-to-bottom giant slalom event on Saturday, March 24, 2018. This race starts at the Sky House Lodge at the summit of Schweitzer and finishes at the Outback Lodge at the base of the mountain. The course adds up to 2,400 vertical feet and nearly 2.5 miles of skiing, making it the longest giant slalom in the United States.
While the course is sure to provide some sweet slalom, the race will focus on donating money to Cystinosis Research through the nonprofit organization 24 Hours for Hank. Read more about Cystinosis, a metabolic disease that damages various organs (mostly in children) at the end of this article.
The 2400 Feet of Schweitzer race is for alpine and telemark skiers and snowboarders of all abilities. Although the run is timed, the unique format of the race will allow for passing.
Seeing for the race will be unique, as participant fundraising efforts determine which seed they start in. (For example, the top 10 individual fundraisers will start in the first seed.) Seeds will be sorted randomly based on skiing ability to limit the amount of passing that will occur on the course.
Although there will be teams of 2 to 4 people, fundraising will be tracked per individual, and will only count toward that individual's start seed.
After the race at 9:00 a.m. an exclusive breakfast will be served at the Outback Lodge for participants. Following breakfast, teams will complete several challenges around the ski resort throughout the day to gain points toward their overall score.
Teams will ski and ride for prizes, bragging rights, and—most importantly—fundraising for Cystinosis research and Hank's future. On Saturday evening after the event there will be an awards party and auction that will include food from around the world.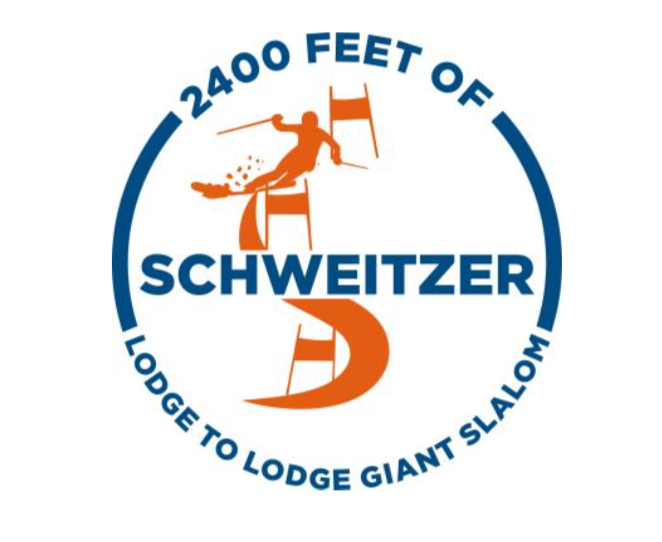 This event is limited to 200 participants, and will include category team prizes, age prizes, and a top fundraiser prize (cutoff is Saturday at 12:00 p.m.) Money raised through Thursday (3/22) night at 5 p.m. will count toward race starting position. If you bring in $750 in donations, you will receive a special "24 Hours of Schweitzer" jacket.
The registration fee is $125 per person + $100 in pledges. You can register online, or by fax or mail. Each team member must register individually. Entry fees will include all day lift access, and event t-shirt, breakfast at the Outback Lodge, limited hotel discounts at Selkirk Lodge, and one ticket to the Awards Dinner and Silent Auction on Saturday night. Additional Dinner and Silent Auction tickets are also available.
Sign up for the thrill of a sunrise load and racing before Schweitzer opens to the general public, and the added plus of donating to a good cause. Read more on Schweitzer's event calendar or the 2400 Feet of Schweitzer Facebook event page. The race begins at 6:30 a.m., and you can register in person at the Caribou Room at 5 a.m.

What is Cystinosis?
Cystinosis is a rare metabolic disease that affects approximately 500 people in the United States (mostly children), and about 2,000 people worldwide. This disease causes the amino acid "cystine" to accumulate in the cells of the body. Over time, the cystine damages various organs including the kidneys, liver, muscles, white blood cells, eyes, and central nervous system. Other complications include muscle wasting, growth loss, difficulty swallowing, and developmental delays.
Termed an "orphan disease," Cystinosis is a disorder which has not been "adopted" by the pharmaceutical industry because it provides little financial incentive for the private sector to make and market new medications to treat it or prevent it. There is a medicine that prolongs the lives of Cystinosis sufferers, but there is no cure. Cystagon, the powerful medication used to treat Cystinosis, must be consumed every six hours. But the medicine's severe side effects and demanding dosing schedule, for which parents must awaken children nightly from their sleep, often results in poor compliance. Eye drops are available to stop the painful accumulation of cystine crystals on the corneas but they must be refrigerated and taken every waken hour. 
Children with Cystinosis generally appear normal during the first 9-10 months of life. By one year of age, symptoms occur including excessive thirst and urination, failure to thrive, slow growth, metabolic acidosis and other chemical and renal tubular abnormalities.  Children often appear pale and thin and have short stature. The abnormally high loss of phosphorous in the urine leads to rickets. After one year of age, cystine crystals appear in the cornea and cause a severe sensitivity to light (photophobia). Due to the rigorous 6 hour schedule of taking 5 different medications the children always feel the way you or I would right before we "bonk" or hit the wall.  Dehydration is always a concern.  In time, patients can develop problems such as hypothyroidism, severe muscle weakness and central nervous system complications. These children have normal intelligence, but have an unusual defect in short-term visual memory. Many have poor GI motility.  Cystagon TM causes hyper secretion of gastric acid, resulting in gastric distress.

[Information on Cystinosis from 24hoursforHank.org and Schweitzer Marketing.]
Lisa Laughlin is a contributor and digital editor for Out There Outdoors.