Altai Skis Hok Ski Festival to take place at Sitzmark Jan 26, 2019
Ever tried a pair of Hoks with a Tiak? It might just be your next favorite way to roam the snowy backcountry. Altai Skis will be hosting the 4th annual Hok Ski Festival at the Sitzmark ski area on Saturday, January 26. Bring your own Hoks or try a demo set, explore the Okanogan highlands, and attend clinics to learn tips for skiing up and downhill on your hok skis.
The festival is FREE, with discounted lift tickets for participants with Altai Skis who would like to ride the lift. If you're interested in trying Hok skis—a snowshoe/backcountry ski combo designed for easy maneuvering in the backcountry—demos will be available during the festival.
The festival will have activities from 10:00 a.m. – 3:00 p.m., including demos of Hoks and Koms. All ages and abilities are welcome, and there will be Tiaks (single poles) available to try, as well as kid-sized Hoks.
Sitzmark is kid-friendly and also provides rentals for alpine gear and snowboards. It has a cozy lodge with food and drink, and welcomes brown bag lunches (food of your own).
Bring your own Hoks for a group picture!
For more info on the festival, visit altaiskis' blog or Facebook page. You can also call Altai Skis in Curlew at 509.779.0030.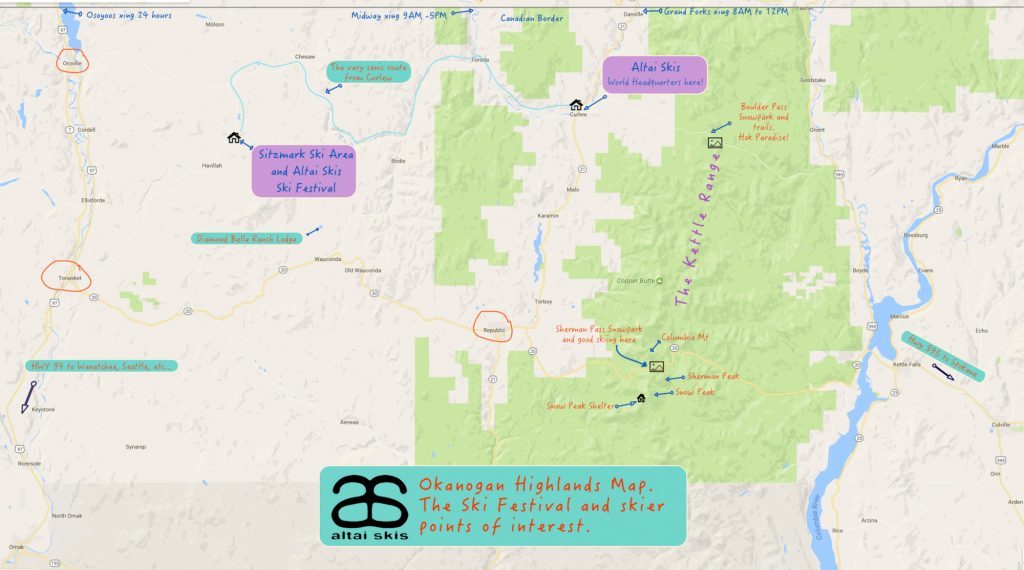 [Sponsored Content]
Feature photo of Sitzmark Ski Area