This soft-sided cooler made by ORCA, based in Nashville, Tennessee, is your everyday cold food-and-beverage hauler. It's perfect for day trips and short outings where portability, durability, and bomber insulation is more important than volume (event though it still fits up to 20 beverage cans).
With proper ice packing, the Walker 20 can keep nearly a case of cans of your favorite beverages or up to 50 lbs of food cool for days. In addition to some super-tough construction, there are a ton of innovative features that make this cooler stand out: an easy-open handle on the zipper, magnetic closure handles for easier carrying, padded shoulder strap, and a mesh pocket and bungee straps for added storage on each exterior side.
For a soft-sided cooler, this one is the most burly one I've had the privilege to put to the test.
MSRP: $219.99. Orcacoolers.com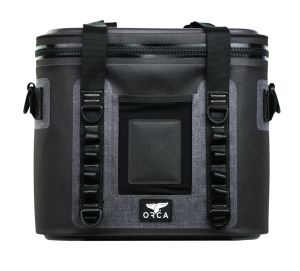 Find more product reviews and recommendations in the Gear Room department.