Millwood, Wash.
Fitness Fanatics—Spokane area's well-known triathlon, cycling, and Nordic ski specialty shop—recently moved to Millwood, Wash. (8919 E. Euclid), from its longtime location on Trent in Spokane Valley.
"I have always loved Millwood—it's a great little community," says Robin DeRuwe, who founded Fitness Fanatics 33 years ago in October of 1989.
"My customers, the people, is what keeps me going (as a business owner). They're awesome," says DuRuwe. "I personally love to cross-country ski and do triathlons. I do all the sports that we have (gear for) at the shop."
Located only two miles from its previous location, DuRuwe says the City of Spokane Valley bought her building to make way for road construction of a new round-about.
With its new home in Millwood's pedestrian-friendly historic district, west of Argonne Ave., Fitness Fanatics is close to the Centennial Trail and convenient for customers heading to Mt. Spokane State Park to pick up snowshoe or Nordic rental gear. (Fitness Fanatics' on-mountain rental trailer at Mt. Spokane Nordic Ski Park opens Dec. 1, depending on snow and trail grooming conditions.)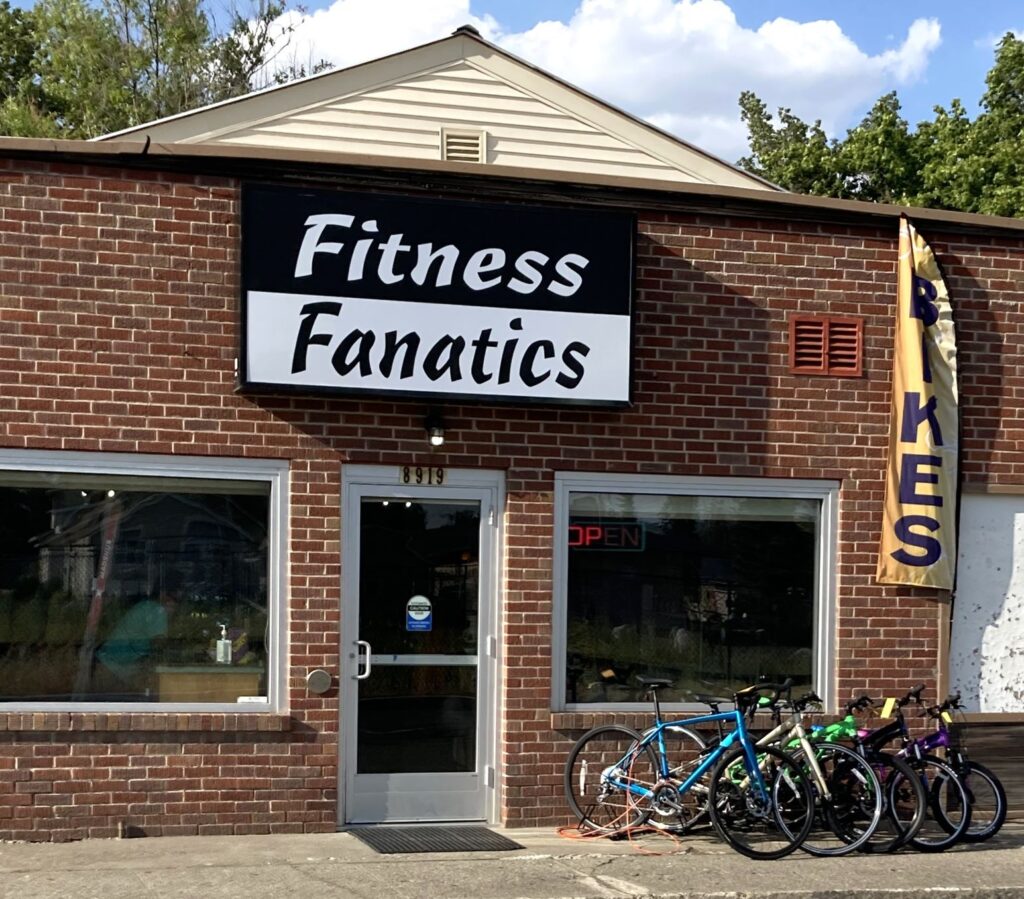 The shop is already making a strong positive impression on its new neighbors, getting lots of foot traffic, and receiving a warm welcome from neighborhood residents. Free parking is available, both in front and at a lot around the corner. Nearby businesses include Millwood Brewing Company and a farmers' market.
Fitness Fanatics is looking forward to its annual ski sale and swap November 5-6 (always the first weekend of November) at the new location. Customers can drop off their snowshoe and Nordic ski gear for consignment sale after September 1.
Visit store website for more details and open hours.
Find more stories about Fitness Fanatics in the OTO archives.