There are plenty of places to pedal with your little people, but here are a few Inland Northwest favorite riding opportunities for spring-summer 2022 that bring kids, families, their bikes and energy together for added fun on wheels.
Spokane Summer Parkways (June 21)
Spokane Summer Parkways returns for 2022! Kids, families, and neighbors on bikes take over four miles of city streets (that are closed to vehicles) connecting Spokane's Manito and Comstock parks from 6–9 p.m., with informational booths set up along part of the route.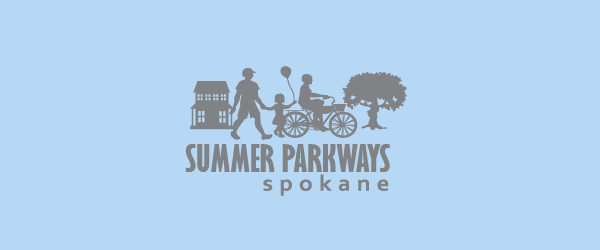 Wednesday MTB Race Series at Riverside State Park (May-June)
For nine consecutive Wednesday evenings, this popular annual event at Riverside State Park keeps "racing" fun and simple for anyone on a dirt-worthy bike. Each week features a different racecourse, and kids 18 and under ride for free courtesy of sponsors. Stay updated week to week via the event's FB page.
Route of the Hiawatha Trail (May-Sept)
Mountain bike or hike the unpaved 15-mile rail trail with 10 train tunnels and seven trestles. Mostly downhill with shuttle buses available to transport you and your bike from the bottom back to the top. This family-friendly trail is easily enjoyed by a variety of people from young children to super seniors, and bike and trailer rentals are available.
Family-friendly biking on the Route of the Hiawatha. // Photos courtesy of Route of the Hiawatha.
CDA Full Moon Bike Ride (May-Oct)
Monthly, family-friendly, casual community rides under the full moon around Coeur d'Alene. Gather at 6 p.m. for entertainment and beverages and start riding at 8 p.m. Follow CDA Full Moon Ride on Facebook and Instagram for dates and start locations. Kids must be accompanied at all times.
NICA Adventure Camps & Race Series—Idaho Interscholastic Cycling League (May-Oct)
This interscholastic mountain bike league is for youth grades 6-12 and has overnight camp opportunities and a league race series for registered members.
Spokatopia Outdoor Adventure Festival (July 9)
Bring your own bikes to Spokatopia to ride the trails with friends and enjoy live music, kids' activities and games, water sports, uphill mountain bike shuttles, kids' bike demos on the pump track, and competitions and contests all day at Spokane's Camp Sekani Park.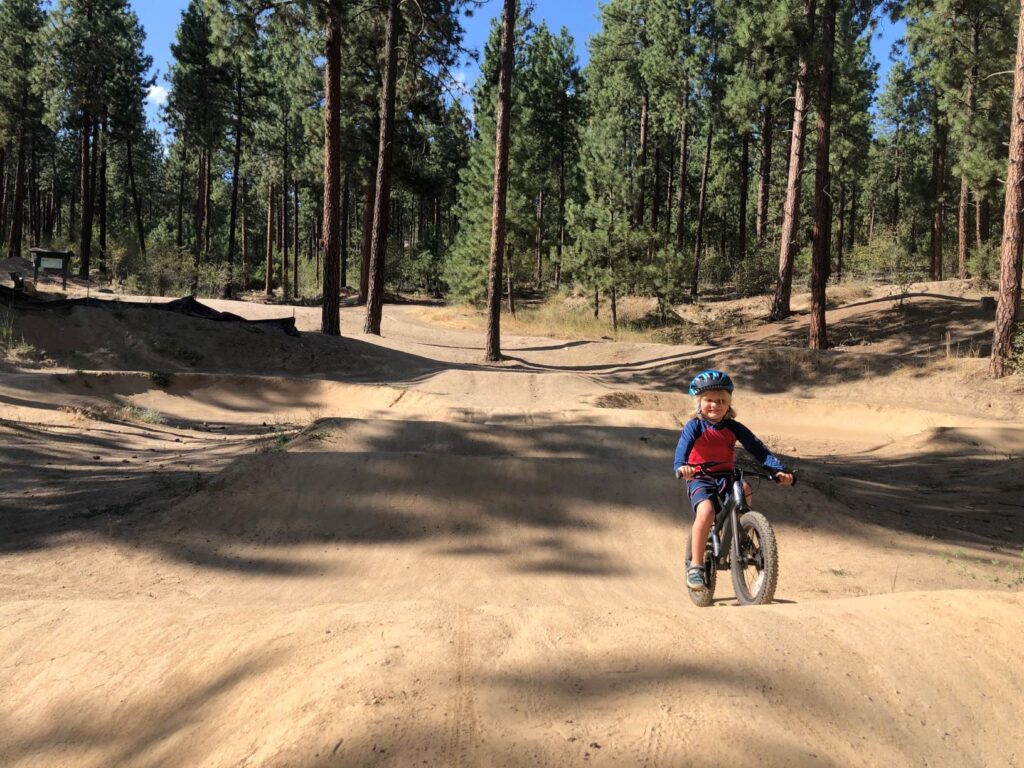 CDA Fondo (Sept 17)
Hosted by Negative Split, the CDA Fondo boasts a breathtaking course along beautiful Lake Coeur d'Alene with great event swag, course food stations, chip timing, and after-party. Look for the all-new athlete village at the new start/finish at McEuen Park. The Family Fondo option is 14 miles from downtown CDA to Higgins Point.
Find more stories about biking or family/youth recreation in the OTO archives.