The 2022 Spokane Valley Cycle Celebration, hosted by Valleyfest, takes place on Sunday, July 31 at Mirabeau Point Park (13500 E. Mirabeau Parkway) in Spokane Valley. Bike enthusiasts from around the Northwest come to Spokane Valley to participate in Cycle Celebration. This event is a great way for bike riders and families to participate in one of three different length bike rides. Getting out to ride on the Centennial Trail and scenic roads around Spokane Valley with other bike riders is something participants look forward to every year. This year's event offers a 10-mile, 25-mile, and 50-mile ride options.
Valleyfest began Cycle Celebration in 2013, and since that time, thousands of bike riders of all ages have participated in this cycling event for all ages and abilities. In fact, last year, 200 riders biked over 5,000 miles through the Spokane Valley! 
To kick off the day, Cycle Celebration begins with the 50-mile "Hills Around the Valley" ride, which loops bikers north on the Peone Prairie and includes a few challenging hills, at 8 a.m. Then, the 25-mile "Adventure Ride" runs mostly south of Spokane Valley, kicking off at 9 a.m. Finally, the 10-mile "Family Friendly" ride, an easy route that follows the Centennial Trail to the Barker Trailhead and then back to Mirabeau Point Park, sets off at 9:30 a.m. The Family Ride offering fabulous scenic views of the Spokane River. All proceeds from the Spokane Valley Cycle Celebration benefit the Valleyfest Children's Foundation.
Registration is open through July 30.  All bike riders who register before July 18 will receive a dry-fit t-shirt. Early registration also includes a boxed lunch from Brothers Office Pizza, a major sponsor of Cycle Celebration. Online registration closes 11:59 p.m. on Thursday, July 28. Late registration is available at CenterPlace Regional Event Center on Saturday, July 30.
Click here to register. On the website, you can also find lots more information on bike routes, entry fees, participation rules, safety information, and more. You can also contact Valleyfest by calling (509) 922-3299, or email info@valleyfest.org. Follow Cycle Celebration and Valleyfest on social media for the latest updates. Sponsorship opportunities are also available.
Don't miss the fun at Cycle Celebration 2022!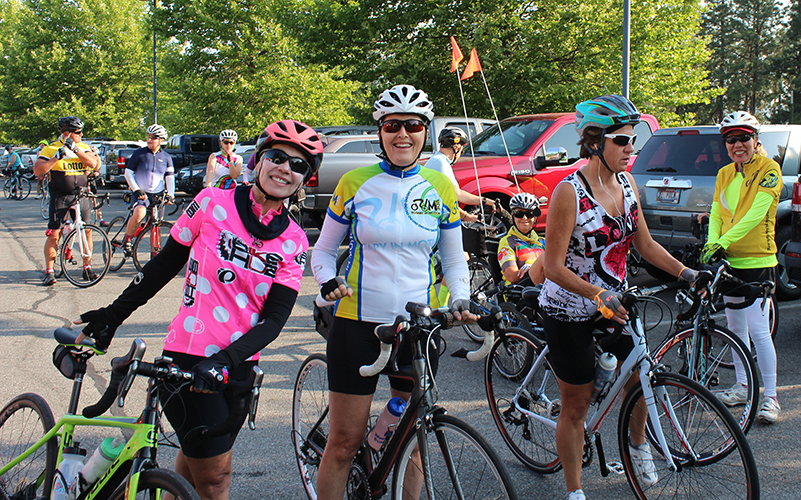 (Sponsored article)