Finding the most accurate, up-to-date information about regional burn bans, current wildfire conditions, and recreation and travel restrictions throughout the Northwest can be complicated and confusing.
Have you ever wondered:
With so many different state and federal agencies overseeing public lands, recreationists need accurate information that's easily accessible. Cross a state boundary, like from Washington to Idaho, and there may be less restrictions—which isn't always a good thing. (Wondering if an off-road vehicle could spark a fire near your campground can damper the mood.)
For some recreation destinations, the landscape, topography, and availability of access roads can increase the risk of a life-threatening wildfire event for campers and recreation users.
Do you know what you would do if a wildland fire starts down the road from your campground, and that's the only major road out? Would you be able to quickly pack only your essentials into a vehicle—your people, pets, shoes, food, water, lanterns or flashlights, first-aid kit—and evacuate a campground? Would you be able to leave your tent or RV (if no time to pack or hitch), boat, kayaks, and bikes behind, and flee to safety in time?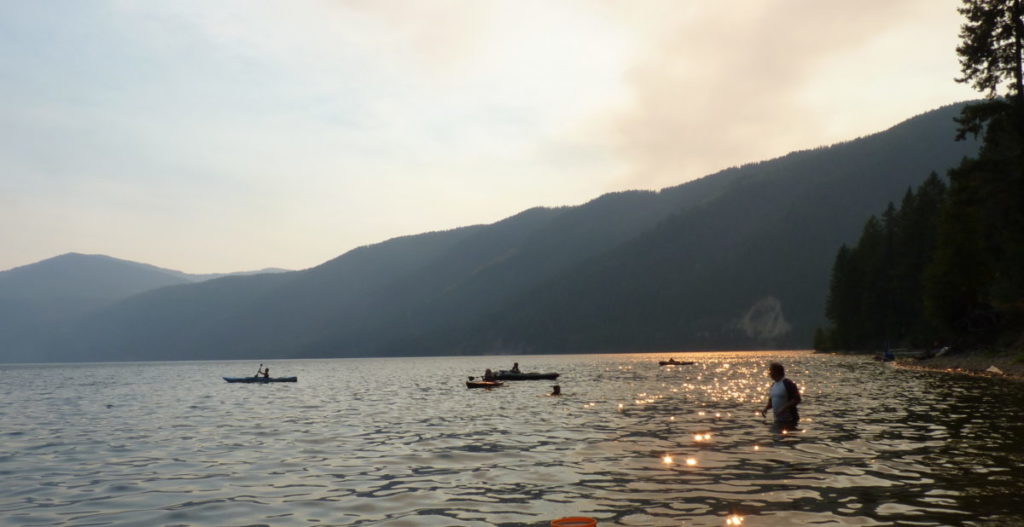 Where To Find Current Information
Local daily broadcast media and print news stories, though helpful, are secondary sources. Some reports may be too general, especially in the beginning of a fire incident, providing basic facts—when, where, who's involved.
Fire conditions can change quickly. More detailed reports may only be provided when there are road closures, evacuation orders, or when tragedy occurs, especially when it's a fire event hundreds of miles away or in a different state.
This is why recreationists need to find and use primary news sources, whether you're at home wondering if your upcoming trip should be postponed or cancelled, or you've already arrived at your destination and have cell-service.
If you're unsure if there is sufficient cell service at your final destination, write down phone numbers and addresses for the nearest ranger station or sheriff's office so you know where you can get in-person information. If planning to backpack or primitive camp, check-in with a ranger before heading into the wilderness.
Here's a round-up of the best sources for finding current information about wildland fires in the Pacific and Inland Northwest region. There are also online sources for current travel and safety information; visitor or service restrictions; and park, campground, and trail closures.
Regional Wildfire Agencies & Resources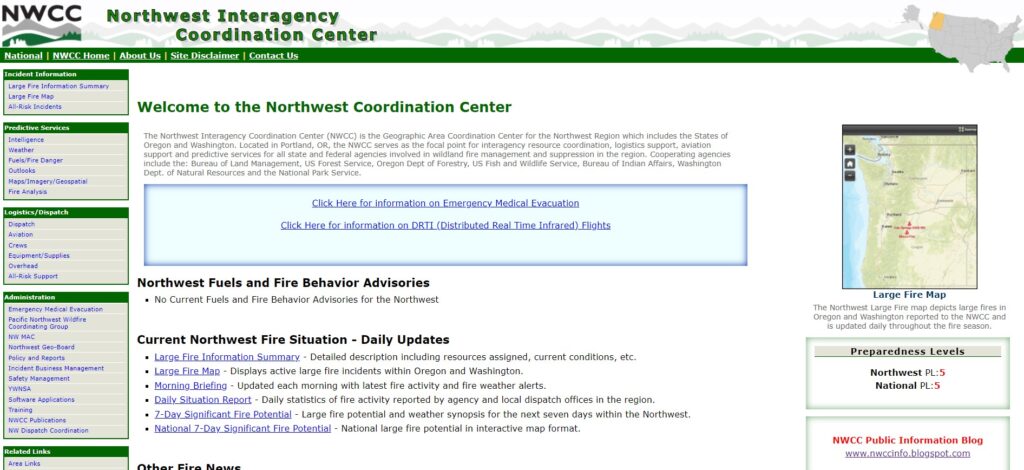 State Agencies
Oregon
Wildfire Resources – wildfire.oregon.gov
Washington
Idaho
Wildland Fires – deq.idaho.gov/air-quality/burning/wildland-fires
Montana
Fish, Wildlife, & Parks: Alerts and Restrictions – fwp.mt.gov/news/restrictions
Public Land Closures & Travel Restrictions
State Parks & Public Lands
National Forests – Northwest (alert webpages)
National Park Service
Scenic Trails
Learn more from these OTO stories