The Rich History of Rope Tows, Tramways and Ski Lifts on Mt. Spokane
The first rope tow was invented in 1908 in Germany's Black Forest by Robert Winterhalder. It wasn't until 1933 that Alec Foster installed the first rope tow in North America at Shawbridge near Montreal. In 1934 Bob and Betty Royce built their version at Woodstock, Vermont. Back then they were called Ski-Ways and were powered by Ford Model A engines and used the rear wheels and large pulleys to move the rope. Within five years there were 100 rope tows in North America.
Remember that before these innovations one had to walk up the hills in order to ski down. They didn't have climbing ropes tied beneath the boots on the skis or mohair skins. Soon nylon ski skins allowed skiers to climb steep slopes, then be peeled off the skis for the descents.
In the 1930s the Selkirk Ski Club, the Spokane Ski Club and the Spokane Mountaineers purchased over 500 acres on Mt. Spokane and constructed rope tows and ski jumps. They later donated this land and operations to Mount Spokane State Park.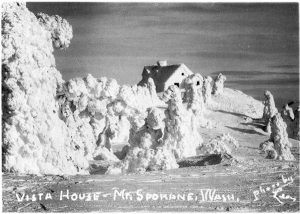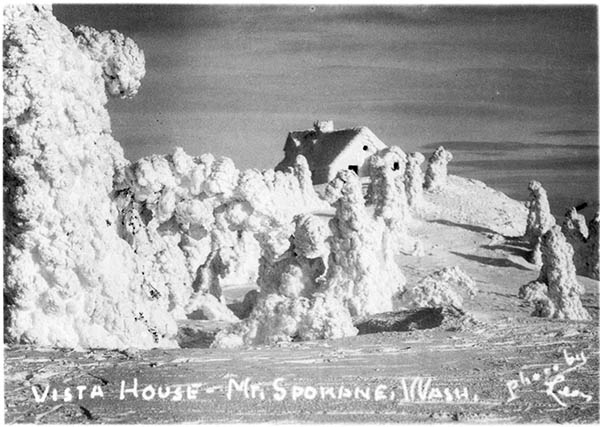 The first single-chair chairlift operated in America appeared at Sun Valley in 1936. In 1946 the Riblet Tramway Company installed an old mining ore tramway on Mt. Spokane. This was the world's first double chairlift. The tramway chair handled an hourly capacity of 550 skiers. However, it only operated for three years. It was located due south of the current radio towers on the summit of Mt. Spokane. Because of the westerly winds, the tramway was often caked in rime ice.
In 1948 the Spokane Mountaineers began construction of a 600-foot rope tow on the club's 40 acres on Mt. Spokane. By 1950 the new chalet was completed, and in 1962 the Ryker Rope Tow was lengthened to 1,100 feet.
It wasn't until 1955 that lodge #1 and chair #1 were constructed and 1961 when lodge #2 and chair #2 were built.
For more information on Mt. Spokane's history, pick up a copy of The Friends of Mount Spokane's book "Mount Spokane State Park: A Users Guide," compiled and written by Cris Currie and other members of the group.
Written by Chic Burge.