Northwest Montana's Yaak Valley is famously not on the way to much of anything. But there are plenty of excellent rides on the way there. Here are five that will round out a road trip nicely.
Gold Hill
This trail, on Bottle Bay, just south of Sandpoint, is one of the area's venerable close-to-town rides. The trail climbs steadily for three miles through a hardwood forest that wouldn't look out of place in the Northeast. The descent is quick, with plentiful side hits and root drops. Gold Hill is popular with hikers, dog-walkers, and trail runners; time your ride for off-peak hours.
Brush Lake
Built with bikes in mind and traversing beautiful hardwood forest and open meadows around its namesake lake, the 6-mile Brush Lake loop, north of Bonners Ferry, Idaho, makes for an excellent shoulder season ride. The free campground and a lake perfect for paddling make it an inviting destination for a summer weekend with tent and bikes in tow.
Mineral Point
Situated on a bluff overlooking Green Bay on Lake Pend Oreille, south of Sandpoint, Idaho, the Mineral Point trail network consists of six miles of cross-country riding amidst a dramatic lakeside landscape. Like Brush Lake the location makes for prime shoulder-season riding. Also like Brush Lake, Mineral Point doubles as a foundation for a bike-centric camping weekend, in this case from a base at Green Bay campground.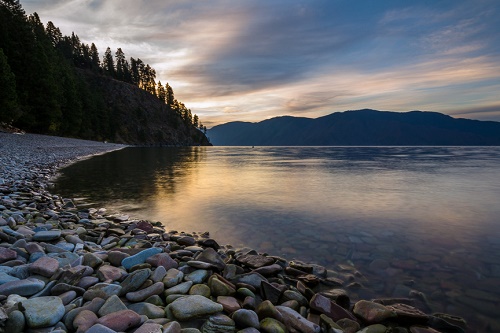 Ruby Ridge
One of the classic backcountry rides of the Idaho Panhandle, Ruby Ridge, north of Moyie Springs, boasts more than 4,000 vertical feet of brake-burning descending over the Moyie River valley. And with a mostly paved forest road—a rarity in a region of rough backcountry roadbeds—providing access to the trailhead at Keno Pass, it's ideal for shuttling.
Sheldon Mountain
Built entirely by locals, the Sheldon Mountain trail, just outside Libby, Montana, offers the town's only frontcountry riding opportunity. An at-times-grueling five-mile dirt-road climb deposits riders at the communication towers near the top of Sheldon Mountain. From here, two miles and 1,400 vertical feet of descending follow, first on fast sidehill singletrack and then on old roadbed-turned-trail. 
Originally published as "Mountain Bike Rides On The Way To The Yaak" sidebar in the May-June 2021 print edition for the feature story "Twenty Miles of Boondoggling: Backcountry Mountain Biking in the Yaak Valley."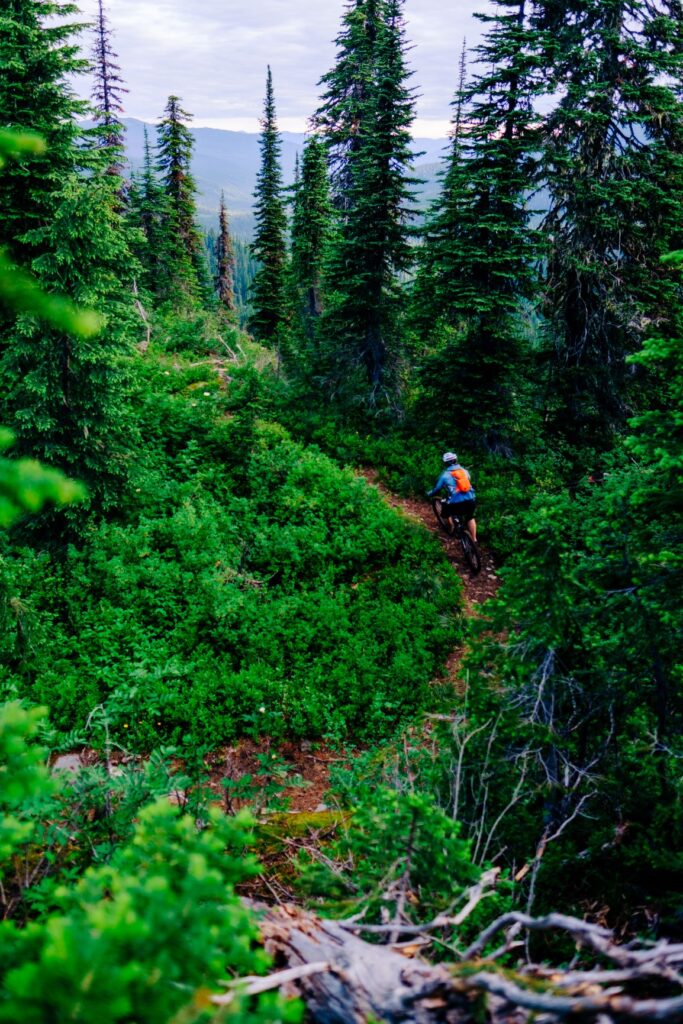 Aaron Theisen is an outdoor writer and photographer based in Spokane and longtime freelance contributor to Out There Outdoors magazine.
For more biking stories, visit the OTO archives.