Don't despair if your summer vacation plans have been left in the lurch by COVID-19. We live in a place that happens to be a summer travel destination for many people across the country. And with so many nearby lakes, rivers, trails, and public land acres, the question should never be "what is there to do this summer" but "how do we fit it all in!" How many of these local outdoor adventures can you squeeze in this summer?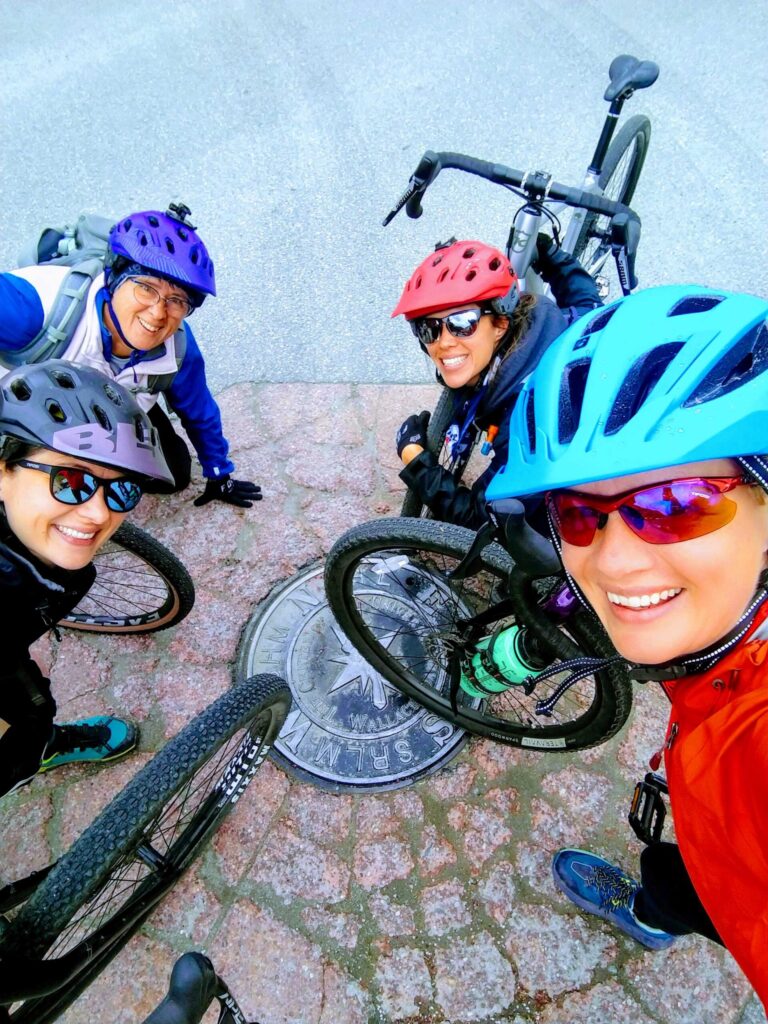 Tag off as many hikes in one of our local hiking guidebooks as you can. Pick one up from your local, independent bookstore, like Aunties Bookstore downtown Spokane. 
Load up the bikes for a Sandpoint, Idaho, mountain bike trip. Check out Pendoreillepedalers.org for riding recommendations. Favorites include the Syringa Trails, Gold Hill, Bernard Peak, and trails at Schweitzer Mountain Resort and the Selkirk Recreation District Trail system below the resort. 
Paddle along the shore on Lake Pend Oreille from City Beach in Sandpoint. The local Outdoor Experience gear shop in town rents paddleboards and kayaks if you need them. 
Break out the binoculars and try to learn to identify at least 5 new bird species in your backyard or a nearby natural area. Check out Audubon.org for resources. 
Hike, run, or mountain bike as many of the Spokane County Conservation Areas as you can. 
Try all three of our nearby zipline tours: Silver Streak (Wallace), Mica Moon (Liberty Lake), and Timberline Adventures (Coeur d' Alene). 
Ride sections of the Trail of the Coeur d'Alenes, a 73-mile paved path running across the Idaho Panhandle from Plummer to Mullan. Or if you're feeling hardcore, bike the whole thing in one day. 
Go swimming in your favorite swimmable lake. If it's within hiking or biking distance, ditch the car and make it a human-powered adventure. (Explore our Lake Guide stories to find a lake near you.)
Try jumping out of an airplane near Ritzville, Wash. with an experienced Skydive West Plains guide once they are allowed to open back up. 
Break out the gravel grinder or mountain bike and ride up to Moon Pass from historic Wallace, Idaho. Explore sections of singletrack from there or just bomb back down for a beer at one of the local breweries. Want a little help with the climb? Rent an e-bike from Cogs Spokehouse in Wallace and then take on the Trail of the Coeur d'Alenes on a ride up to the town of Mullan or west to Kellogg. 
Go rafting or kayaking in Riggins, Idaho. Bring your own gear if you're up for navigating the mostly class III rapids on the stretch of river above and below town, or sign up for a guided trip if you don't have the river-running skills or equipment. (Check out this story from our archives, "River Town Rebirth: Riggins, Idaho.")
Hike into an alpine lake in the Selkirks, Bitterroots, Cascades, or Cabinets and fish for your own dinner. 
Visit the Seven Devils Mountains and wilderness area near Riggins, Idaho, and camp, backpack, day hike, or visit the nearby fire lookout. Bring your mountain bike for at least one person in your group to make the long gravel road descent from the Seven Devils via bicycle on the way back down to the highway. 
Ride from Spokane on the paved Fish Lake Trail, then along a section of the Cheney-Spokane Road, and connect with the Columbia Plateau Trail and continue all the way into Cheney for refreshments before heading back home. Start at Fish Lake to shorten the ride. 
Skip the shuttle and ride both directions of the Route of the Hiawatha rail trail near Wallace.  
Learn to climb and start exploring the vertical world of the many amazing climbing areas scattered about Eastern Washington and North Idaho. While climber friends may be willing to teach you the ropes, you can fast-track your learning in a safe environment with a class from a guide like Inland Northwest Climbing Outfitters. 
Ride the relatively new Brush Lake Trail intermediate mountain bike trail near Bonners Ferry. This 5.6-mile trail was built by mountain bikers and will be good fun for most riders. 
Float or paddle as many sections of the Spokane River from the Idaho Stateline to Riverside State Park that you have the skills and gear to manage safely. 
Paddle the Spokane River from the Division Street put-in downtown and head upstream for food and drink if available from No-Li or Bangkok Thai. Fun Unlimited rents paddleboards and kayaks at the put in if you don't have your own. 
Ride between Spokane and Coeur d'Alene on the Centennial Trail and stop at swimming holes along the way to keep cool. 
Plan an epic park or natural area picnic with friends or family maintaining social distancing.  
Hike or bike one of your favorite trails, find a scenic spot, and binge-read your all-time-favorite outdoor adventure/travel book or novel. 
While Ferry County's Get Out Fest has sadly been canceled this year, you can still head up there to ride the 25-mile long Ferry County Rail Trail, hike or bike on the Kettle Crest, and paddle on Curlew Lake on your own. 
Hike into these Inland Northwest old-growth groves: Ross Creek Cedar Grove (Montana), Hobo Cedar Grove (North Idaho), DeVoto Memorial Cedar Grove (Northcentral Idaho), Roosevelt Grove of Ancient Cedars (Priest Lake, Idaho), Hanna Flats Cedar Grove (Priest Lake, Idaho), Virginia Lilly Old Growth Trail (Northcentral Washington), Big Tree Botanical Loop (Northcentral Washington). 
Avoid the crowds at popular fishing access sites and docks and hike (when public lands provide access) or paddle into a more remote fishing hole. 
Take a waterfall road trip and stop for short hikes into these cascades near Bonners Ferry: Myrtle Falls, Upper and Lower Snow Creek Falls, Copper Falls, and Smith Creek Falls. Closer to home, take the short hike into Indian Canyon Park just west of downtown Spokane, located within Palisades Park, to check out Mystic Falls, or a longer hike into Liberty Lake Regional Park to the falls above the cedar grove and switchbacks. 
Give some respect back to the indigenous people whose traditional lands we now recreate and live on by learning more about their culture and history. 
Spend a day or two biking or hiking the Empire Trails above Spirit Lake (inexpensive permit required) and paddling and fishing the lake. You can rent paddleboards, kayaks, and other gear from the Spirit Lake Rec Center at the boat launch or e-bikes from Fresh Air E-bikes.  
Night hike one of your favorite National Forest or Spokane County or City of Spokane trails to enjoy the stars and night sounds of nature. Download a star gazing app or hike near a pond or lake with a healthy frog population to amplify the experience. 
Pick up a guidebook to native plants of our region and hike your favorite nearby trails and make an effort to learn the most common shrubs and plants. 
Ride a section of the Palouse to Cascades Trail, a crushed-rock surface rail trail, like the highly scenic section between Rosalia and Pine City. You'll need to complete a free online registration process before riding or hiking along this 285-mile long State Park trail that stretches across Washington. 
Pick up some discs at the General Store in Spokane and hike and play your pick of the region's many public disc golf courses, such as Camp Sekani Park or High Bridge Park in Spokane or Corbin Park in Post Falls.   
Bummed that your favorite race got canceled or postponed? Make up your own close-to-home sufferfest and con some friends into joining you for some social distancing type 2 fun.  
Take an overnight bikepacking trip. Visit your local bike shop for the racks and bags you'll need to keep the weight off your back, then pick an open campground destination a day's ride from your house or other starting point. Find a route that incorporates as many trails or back roads as possible. Potential destinations include state park campgrounds if open, resorts/RV parks at lakes near Cheney and on Lake Roosevelt that offer camping, dispersed camping sites on National Forest land north of Coeur d'Alene, and other private campgrounds/RV parks near the Trail of the Coeur d'Alenes. 
Bike or Walk to a Farmers Market.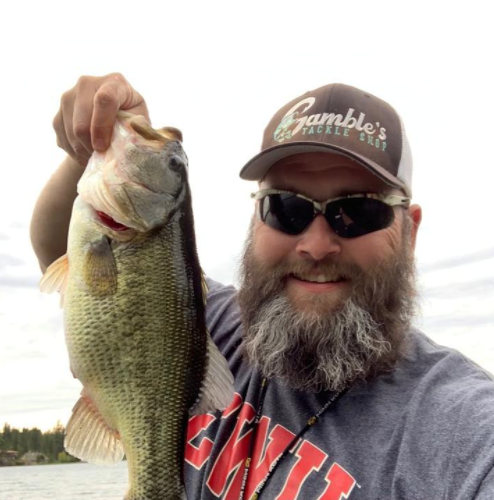 Originally published as "Close to Home Summer Adventures" in the June 2020 issue.