When you're not shredding your own turns, sit back and relax while you vicariously enjoy epic skiing and snowboarding at mountains throughout the Northwest and North America with these three films
In Pursuit of Soul (Teton Gravity Research)
Teton Gravity Research and Indy Pass created this short film in honor of exceedingly-rare independent American ski resorts. In 1970, there were over 1,000 independent resorts across the country, but by 2021, there were less than 400 left, as many went out of business or were bought out by big corporations.
As the number of small, locally controlled, and culturally unique resorts have dwindled, the cost of skiing and snowboarding has risen just as much of the quality of and access to skiing and riding has declined.
"In Pursuit of Soul" is a great reminder of the origins of skiing in the U.S. and of the important role independent ski hills play in holding on to some of the soul of the sport. It's also a challenge to the notion that our winter sports have become an elitist pastime of the rich. A dozen resorts where families and anyone living on a tight budget can still afford to spend their winters on the mountain are featured in the film.
Our own Inland Northwest 49 Degrees North is highlighted, as well as several other regional mountains, including Mission Ridge, Lost Trail, and Brundage, which says something about the authenticity, quality, and affordability of the skiing we are fortunate enough to be surrounded by here in the Inland Northwest.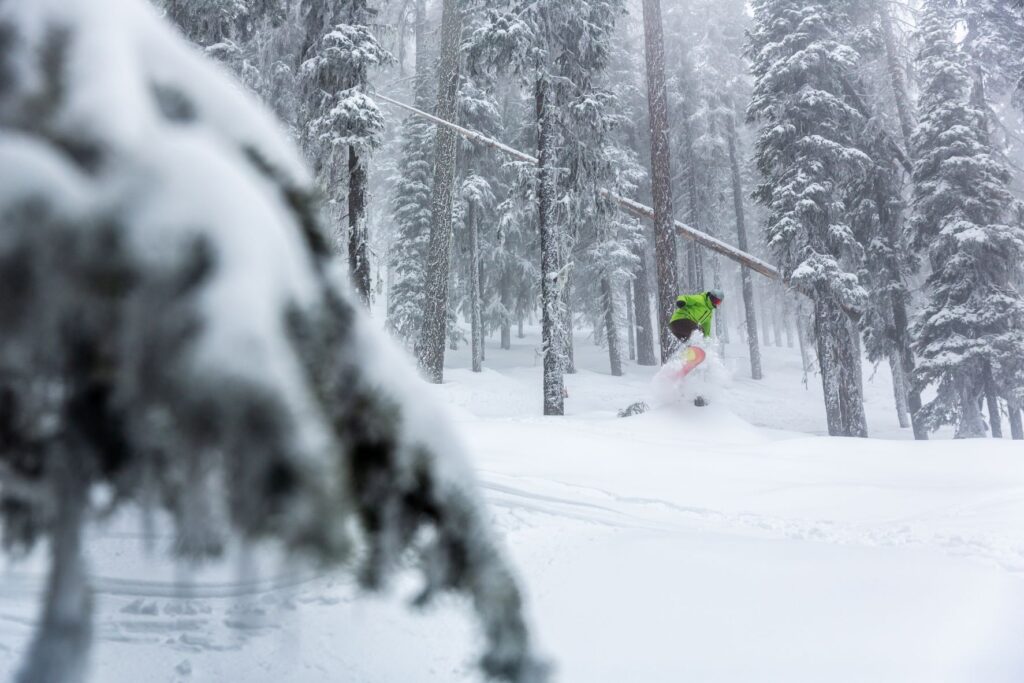 Southwest Scramble (Part of the Picture Film Fest)
​​​​​​​​​​​​​​Last winter was tough on a lot of people, and after a challenging season filled with a pandemic, avalanches, and injuries, skier Cody Cirillo was more than ready to get away from it all. Sound familiar?
This film, part of the Picture Family Film Fest that will tour retail shops this fall before being available to watch online (free) later this winter, follows Cody on a bike-to-ski adventure from his home in Telluride to the mountains of Utah.
Along the way he rides hundreds of miles of road, faces gale-force winds, grinds up some gnarly climbs, and eventually the journey turns him inward.
The Good, The Bad, and the Bandits (Montana Bandits)
Possibly the strangest ski movie I've ever watched (and not a good one to watch with young kids), this self-funded, DIY film is a reaction to what its makers say is an industry that takes itself far too seriously. This film features plenty of wipeouts, quality music, some legit skiing, and occasionally bizarre yet mostly creative and quite funny McConkeyesque antics.
If there's one take-away from this collection of clips, it's that these guys had way too much fun making this thing, their first foray into ski movie making. If you're expecting a traditional, professionally-made ski film, you probably won't get very far before making it stop.
But if you ever wondered what it would be like to relive your college days with a bunch of sub-adult dudes in Montana ski country, this is your chance.
Take the film makers' advice and grab yourself a couple of oat sodas before hitting play. In fact, I recommend having at least a few before you sit down to watch in the first place. It will certainly help get your head in the game.
If you're old, these 31 minutes of screen time will make you feel older. If your years on this Earth are fewer, don't try this stuff at home. Or, if you do, at least make sure the camera is rolling.
Watch the film trailer. (Editor update: Montana Bandits gave us a shout-out on their Instagram page.)
Watch the film (31:14 minutes).
Originally published in the Out There Snow special section in the November-December 2021 issue.