By March, the urgency of the ski season has passed. First chairs, perfect lines, shin-deep tree runs have been scored. But the season is not done by any means. The mountains are still calling, and there are many ways that spring takes skiing and snowboarding to a higher level of bliss.
1. Powder Dumps: Sometimes the best powder days happen in spring, making us wish the season would go longer. After a long season of making turns, your legs will be strong enough to ride powder all day long. While a lot of people move on to other sports, some of the best powder days of the season can be in March.
2. Bluebird Days: I have yet to meet anyone who doesn't love mountain bluebird days. Everyone is in a better mood. Visibility is awesome. Get them when you can and don't forget the sunscreen.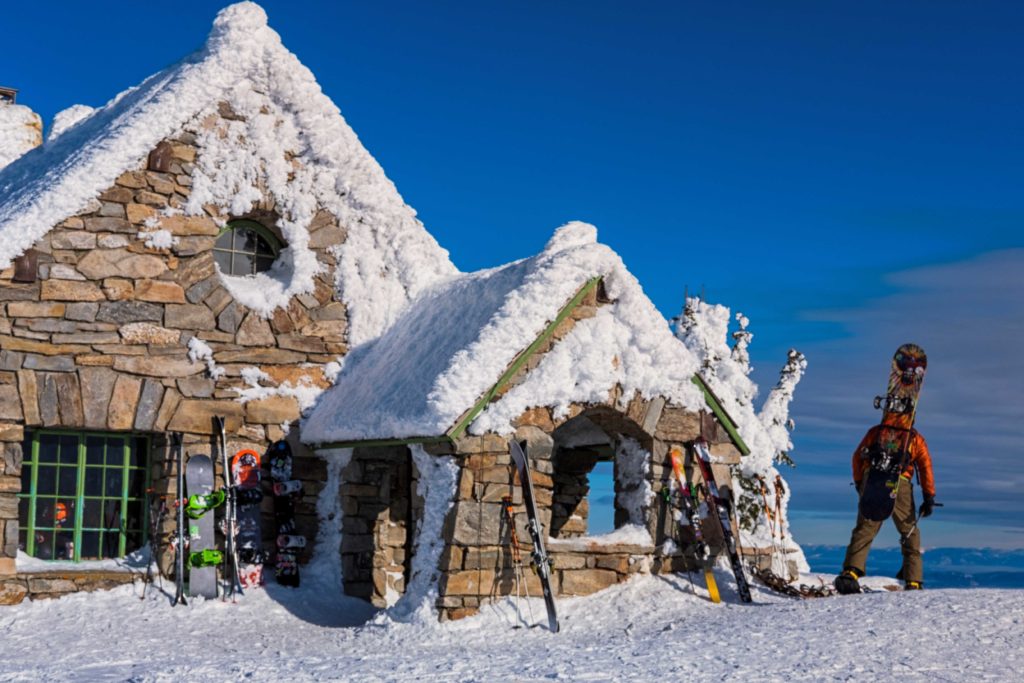 3. Fewer Layers: Warming temps means you can ditch a mid-layer and slim down your usual skiwear ensemble, making it faster to get ready and easier to move. And without the need to wear a gaiter or buff, everyone can see each other's big smiles.
4. Softer Snow: Springtime's warmth transforms the skiing experience, akin to poetry. "I love skiing on a deep snowpack that is slowly giving itself back to the earth. I especially like the way corduroy softens each morning," says Matt Sawyer, marketing director at Lookout Pass. As sunshine and warming air temperatures gently change the snow's composition, he says, "This transition allows for smooth—you might even call them greasy smooth—turns before things get too slushy."
5. Skill Mastery: Now that you have a few months of skiing or snowboarding fitness, spring is primetime for skill advancement. Try a new black diamond. Seek out harder lines. Carpe diem all spring long before your gear goes back into storage.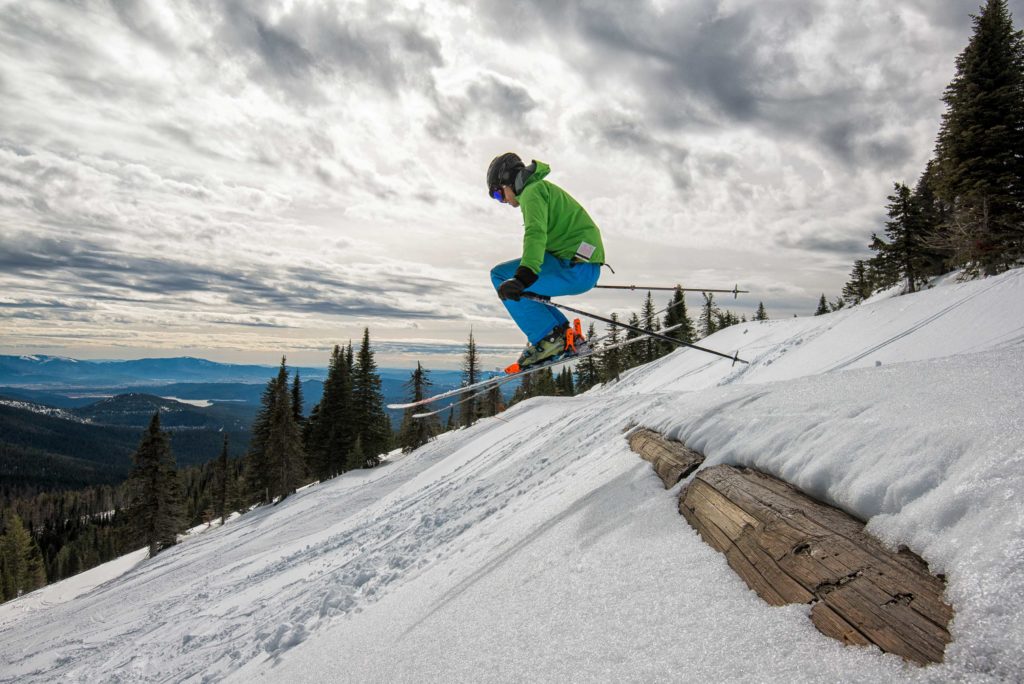 6. Softer Landings: When a bluebird day inspires you to try new tricks or send it higher, soft snow is a more forgiving cushion if you fall. Dig into those edges and tear it up.
7. Smaller Crowds: As people transition to lower-altitude recreation, alpine runs as well as Nordic trails and backcountry slopes experience less traffic. Enjoy the extra elbow room out there.
8. Better Photos: On cold, snowy days, rarely do you want to get out your phone, take off your gloves, and record the action. Your hands freeze, your phone gets wet, and the light is flat. And on powder days, who wants to spend time futzing with a screen when you could spend more minutes skiing? But on a bluebird day, it's more convenient to capture that family photo on the summit, video friends doing tricks in the terrain park, and take a chairlift selfie with your ski buddies.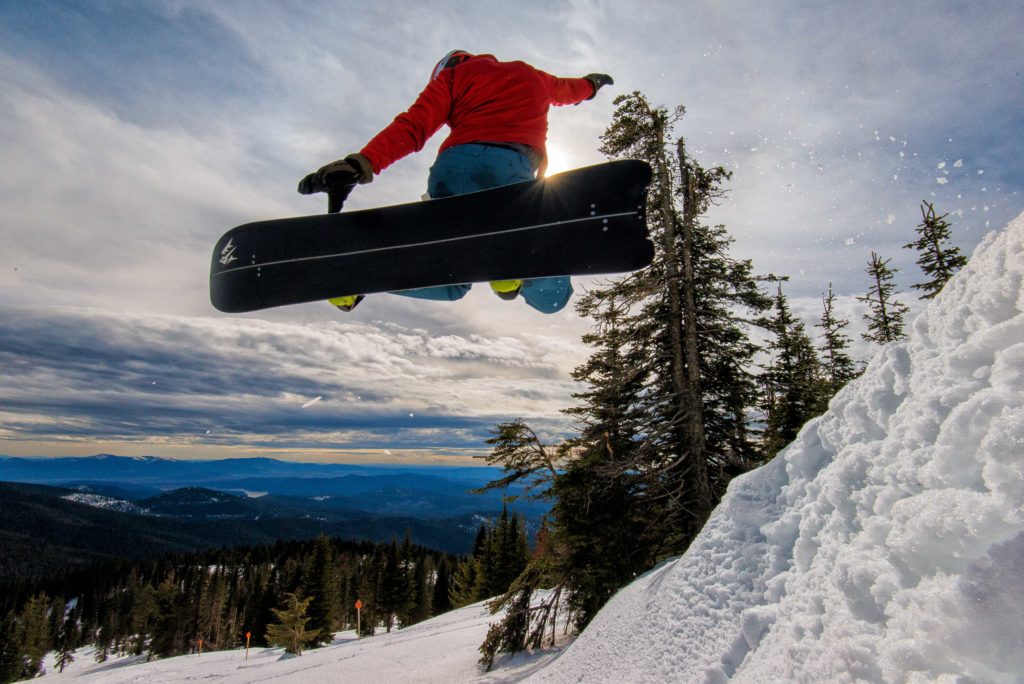 9. Afternoon & Evening Light: With waning sunlight, rich hues of pink and purple overtake the blue sky and it can be pretty magical.
10. Fair-weather Friends: A bluebird day is a compelling reason for finicky friends to get back on the mountain or for the beginning skier or snowboarder who may not appreciate the cold temps of deep winter to hit the slopes.
11. Good Vibes: Spring takes après-ski happy hour to a higher level. "The warming rays allow our posse to relax, beer in hand, outside on a picnic table or sitting on a snowbank, under a slowly setting sun, listening to the group members relive their day's highlight reels," Sawyer says. "Contemplating deep thoughts helps to usher in a soft close on another perfect spring day and long winter season."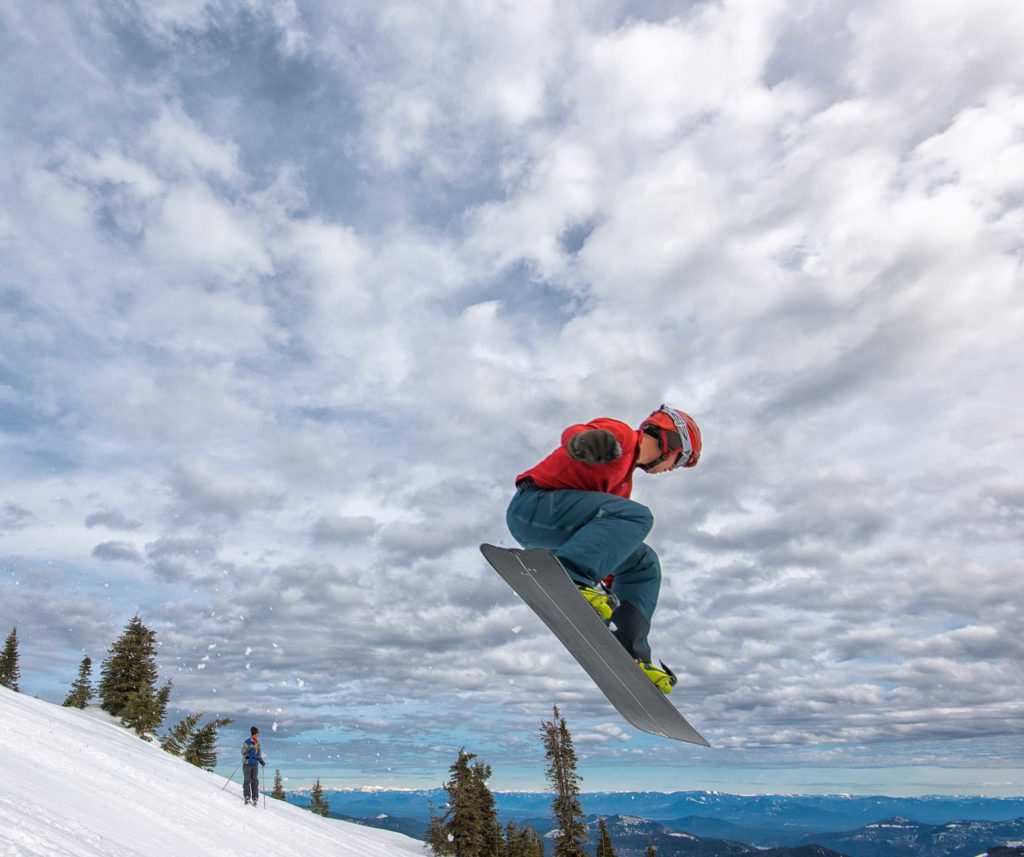 12. Multi-sports: Ski powder in the morning and bike in the afternoon. Or cross-country ski for a few hours before heading to the downhill slopes. The days are longer, in-town trail are dryer, and opportunities abound. There are no good reasons to sit at home this spring.
Content sponsored by Ski the NW Rockies.