A Charming Mountain Town Four Hours from Spokane
If there's one thing we know in the Northwest, it's that fall is the prime time to set out on a long weekend road trip. With colorful foliage, pleasant daytime and crisp evening temperatures, and fewer people exploring our highways and byways, fall was made for road trips. And Kalispell, Mont., is an easy, scenic road trip destination.
A four-hour drive from Spokane, Kalispell is the hub of northwest Montana and sits in a lush valley surrounded by the Rocky Mountains. Although it's technically the largest city in the area, Kalispell remains a mountain town that's well-versed in combining easily accessible outdoor adventures with a vibrant downtown, charming shops, local restaurants, arts and culture, and watering holes. It has abundant amenities you'd expect to find in a larger community, and it's within easy reach of Flathead Lake, Glacier National Park and the Flathead National Forest.
If you're ready to soak up autumn close to home, here are five ways to make the most of your fall road trip to Kalispell.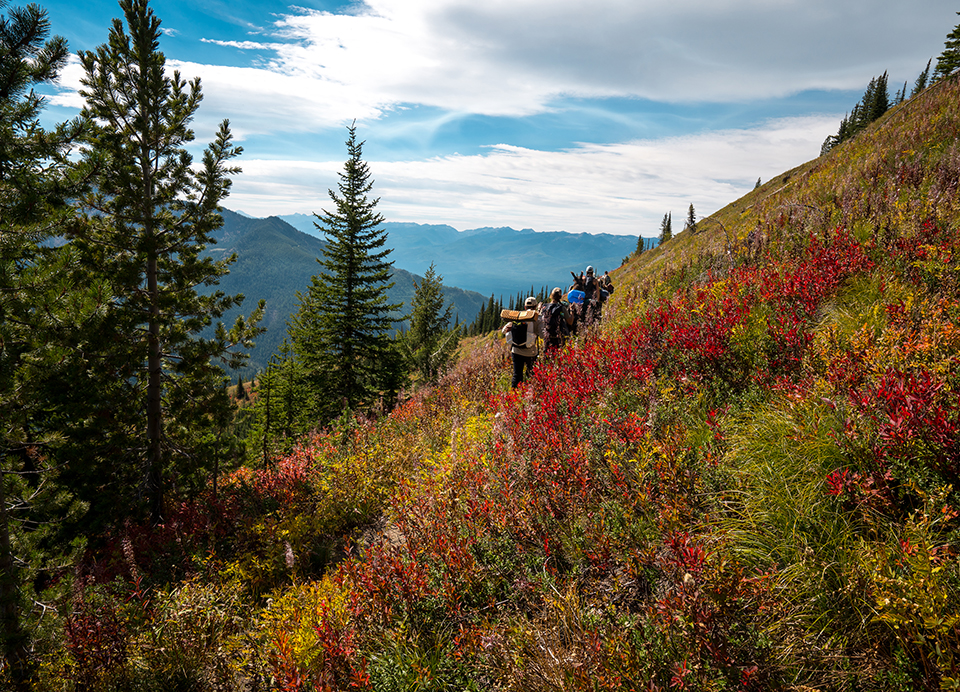 Visit Glacier National Park.
Fall may be the park's loveliest season, with oranges, yellows and reds covering the landscape as snow starts to dust the area's highest peaks. While there are fewer visitors during this time of year, it's still easy to hit the trails, drive the Going-to-the-Sun Road (which typically closes mid- to late-October) or set out on a guided tour or activity in and around the park. Plus, starting September 11, no vehicle reservations are needed for any of the park's entrances, meaning you can visit any time of day.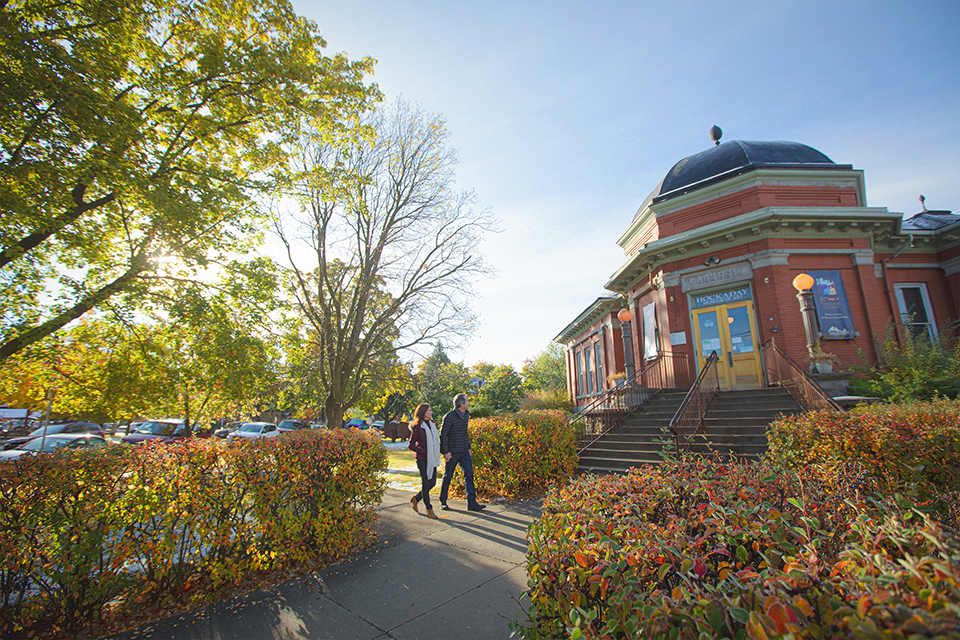 Spend time downtown.
The heartbeat of Kalispell is its downtown. While you'll find historic buildings lining Main Street, don't let that fool you into thinking its out of date. Downtown is a hopping neighborhood with unique shops, stores, restaurants, watering holes, coffee shops and museums. The best way to explore it is to take your time and stroll along its streets and avenues. After shopping (with no sales tax), be sure to learn more about the history of the area with a stop by the Conrad Mansion Museum, Northwest Montana History Museum, and the Hockaday Museum of Art. If you want to catch a performance or concert, make the quick drive to the new Wachholz College Center at Flathead Valley Community College.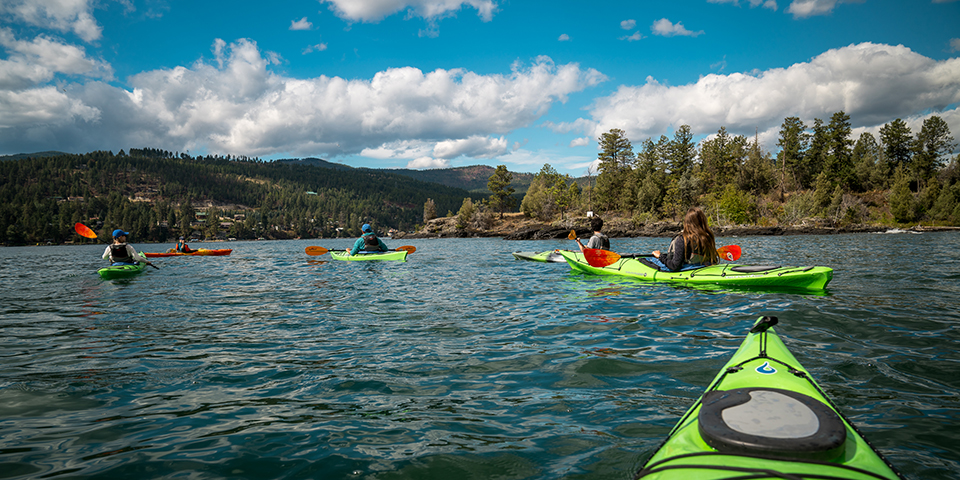 Fish, kayak or cruise.
The largest natural freshwater lake in the West, Flathead Lake is gorgeous in fall. As part of your road trip, plan to cruise the loop around the lake on U.S. Highway 93 or Highway 35, taking in the changing landscape along the way. If you're ready to get out on the water, set out on a guided kayaking tour with Sea Me Paddle or take a boat tour (or guided fishing trip) to Wild Horse Island with Howe's Fishing. Scenic floats and fly-fishing trips are also available on nearby rivers, while you can enjoy the waters of Lake McDonald on a historic wooden boat with Glacier Park Boat Company.
Taste Montana.
A big part of any trip is the food, and Kalispell is no exception for great eats. From farm-to-table restaurants to cideries, light bites, and steakhouses, there are many options to experience the flavors of northwest Montana. Rub elbows with the locals by snagging a burger or huckleberry shake at Norm's News, sipping on a made-in-Kalispell brew at Bias Brewing, or digging into a perfectly-cooked steak at Mercantile Steakhouse.
Hike to your heart's content.
With its location in northwest Montana, Kalispell has a range of trails from easy, in-town routes to more technical trails that weave through nearby mountain ranges. In town, you can walk or ride the Parkline Trail, Great Northern Rail Trail, or the trail system at Lone Pine State Park. If you're looking for views or higher-elevation options, head to Jewel Basin, Foy's to Blacktail Trail at Herron Park, or Glacier National Park. Want to go with a guide? Check out the offerings from Glacier Guides or Glacier Institute.
There are also plenty of places to hang your hat during your visit. Experience the vibrancy of downtown by staying at the Kalispell Grand Hotel or Sherman Lodge. Earn points while you vacation with a stay at Red Lion Hotel Kalispell, Springhill Suites by Marriott Kalispell, My Place Hotel or Best Western Plus Flathead Lake Inn and Suites, to name a few. If you're bringing the camper or RV over, enjoy the 50 acres at Montana Basecamp RV Park. No matter where you stay, Kalispell will get you great access to fall outdoor adventure.
For the full list of lodging properties and to start planning your trip, visit Discoverkalispell.com. (Provided by Discover Kalispell)