Spokane Valley, Wash.
Volunteer efforts are in the works on a new trailhead on the south side of the Dishman Hills, just west of the Rocks of Sharon. The yet-to-be publicly opened Wilson Trailhead, the new gateway to the 137-acre Wilson Conservation Area purchased last fall, will complement the increasingly busy Stevens Creek Trailhead just two miles away.
Volunteers from the Dishman Hills Conservancy are now working to cleanup and open the property to limited recreational access as soon as possible, with a route to a viewpoint and cabins likely to be opened before the snow flies. Volunteer projects scheduled every week this fall will help with a wide variety of jobs to clean up the area, fix-up existing buildings, and restore habitat.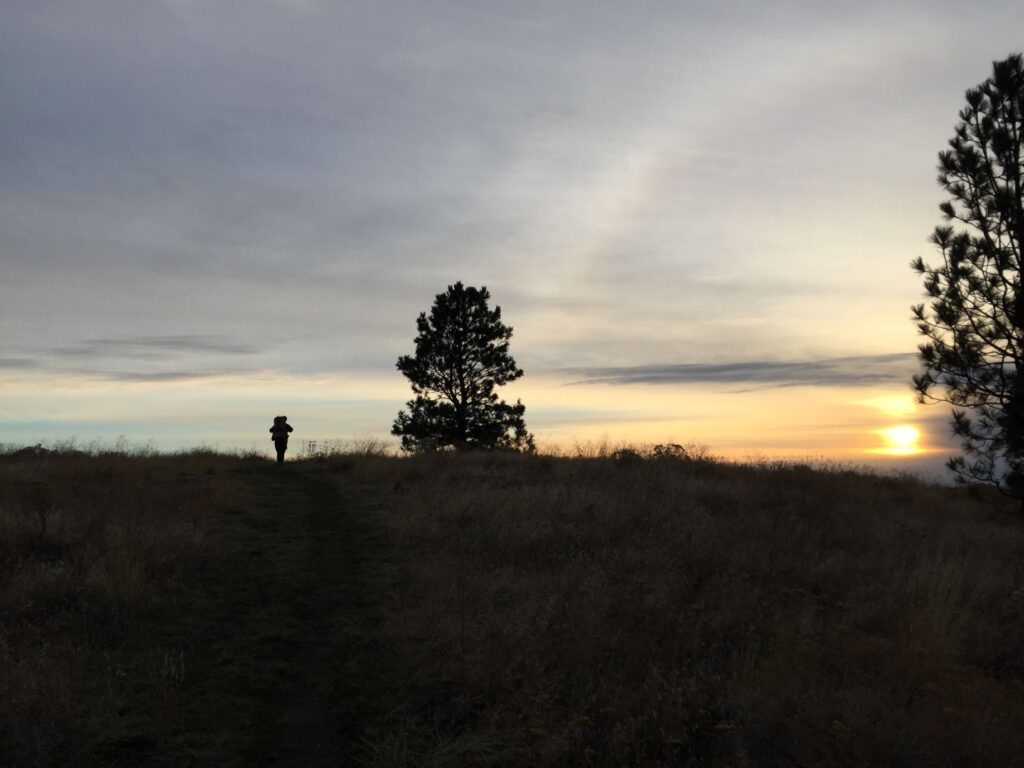 Each project will incorporate physical distancing and personal protective equipment. Volunteers will be rewarded with an opportunity to explore the property before it is open to the public and to learn the many stories from the 1900-era cabins to the airplane in the barn.
Registration for work parties is required at DishmanHills.org/events. For more information contact Isobel Smith at Isobel(at)DishmanHills.org.