Nelson and Kaslo, British Columbia, Canada, Host 9 Days of Festivities to Celebrate the Season
Find awesome in southeast British Columbia this year, November 24 through December 2, 2017, at the first-ever Winter Kickoff  – a series of events to celebrate the upcoming winter season. "Nelson has developed a reputation as North America's best ski town. We're excited to kick-start our season a bit early. Everyone's heard of après-ski, so this is our take on pre-ski!" says John Bowden, event coordinator for Nelson Kootenay Lake Tourism. "We'll have events ranging from craft fairs to evening culture crawls, brewery tastings to coffee roastery tours, holiday parades to live performances and so much more. We're thrilled to celebrate the return of winter in true Kootenay style."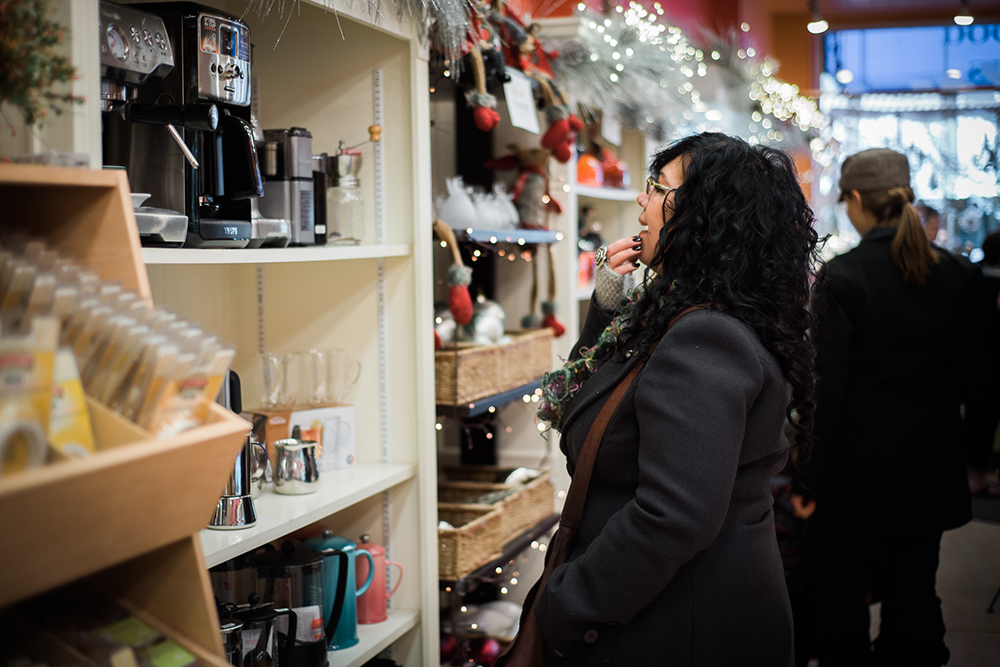 Celebrate Arts & Culture in the Kootenays

Winter Kickoff's official opening event is Blue Night Nelson on Friday, Nov. 24 – a celebration of arts and culture at various venues in downtown Nelson, featuring many different artists.
Railtown Christmas Craft Fair is a 2-day event in downtown Nelson to find the perfect gift for the holiday season and enjoy seasonal treats. Open Friday and Saturday, Nov. 24-25 – 10 a.m.-8 p.m. each day. Also this same weekend is the 7th annual Kootenay Artisan Fair, at the Nelson Prestige Lake Side Resort – 3 days, Nov. 24-26, to meet and shop from local and regional artisans while enjoying live music. Items will include pottery, candles, photography, specialty chocolate, functional kitchen art, herbal body care products, stained-glass lamps, seasonal treats, and more. There is a $3 entrance fee, and an opportunity for professional family Christmas portraits.
Support Local Businesses

Kootenay Stout Night is for beer lovers to sample the finest dark ales handcrafted by local breweries. Taking place at West Coast Grill on Thursday, Nov. 30 (5-9 p.m.), this event includes beers from Backroads Brewing and Nelson Brewing companies, Savoy Brewery, and Torchlight Brewing Co. Attendees get the chance to win swag and other prizes.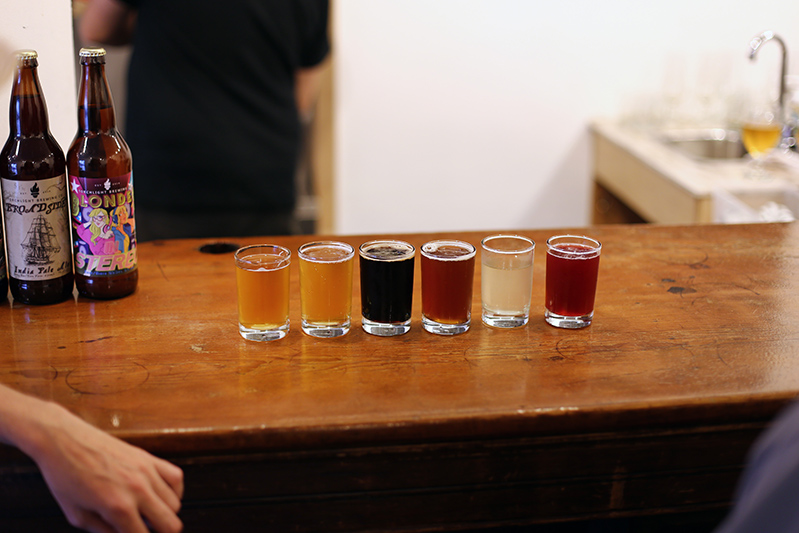 Customer Appreciation Day, Nov. 25, in Nelson, is an annual all-day event to discover the city's boutique stores and find great deals, including Mountain Waters Spa, which will offer treatment specials all weekend.
Christmas Lights & Parades
Celebrate the holiday season as the cities of Nelson and Kaslo both host downtown parades and light up with seasonal festivities.
Santa on Baker Street, an annual event for over 20 years, is 5-7 p.m. on Saturday, December 2. It includes live music, a parade through downtown Nelson to welcome Santa and Mrs. Claus, followed by the opportunity for children to meet with Santa.
The 29th annual Light Up Kaslo, a Christmas lighting celebration in downtown Kaslo, is also on Saturday, December 2, 10:00 am to 8:00 pm. Festivities include a Christmas Faire (10 a.m.-4 p.m.) and bonfire at the top of Front Street (4 p.m.) with family-friendly activities, including caroling, children's story-time, craft tables, artisans, and more. Santa arrives in the parade, which begins at 6 p.m. and travels along the festively decorated Front Street. Seasonal goodies and hot apple cider will be available at Santa's Workshop, where children can tell Santa their Christmas wishes.
Planning Your Trip to the Nelson & Kootenay Lake Region
"The Nelson and Kootenay Lake region has so much to offer. With fantastic accommodation options and a diverse range of acclaimed restaurants, we encourage visitors to take their time discovering the area," says Bowden. "If you're short on time, make sure to spend some of it wandering along Nelson's historic Baker Street, and taking a drive along Kootenay Lake to the waterfront town of Kaslo. Don't miss a stop at Ainsworth Hot Springs on the way."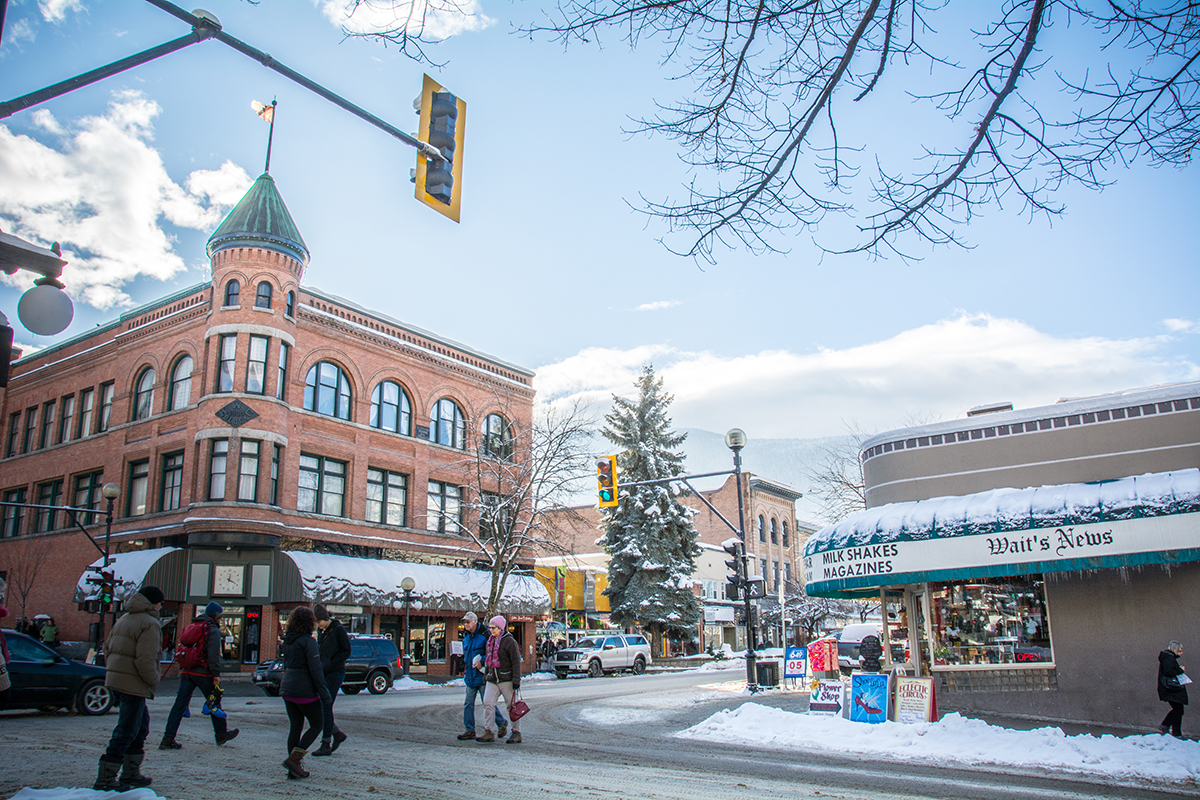 For those new to the Kootenay region, Bowden recommends starting your travel planning at the Nelson Kootenay Lake Tourism website for inspiration and ideas. Be sure to look through the photos and read the stories. "There's so much to discover here," he says. "With so many amazing cafes and restaurants, I encourage visitors to taste their way through Nelson, and discover our local producers. Our local artisans are also incredible – the Craft Connection on Baker Street is a great place to see, and purchase, original work."
To learn about additional Winter Kickoff events, including concerts, plays, and the Banff Mountain Film Festival World Tour (Nov. 23-25), visit http://www.winterkickoff.com.