My Lives with Tribes at Spokane's Martin Woldson Theater Nov. 16, 2017
National Geographic TV host, survival expert, and Spokane native Hazen Audel has lived with indigenous people all over the planet and is bringing his unique stories and experiences back to Spokane. "My Lives with Tribes" is a rare opportunity to hear personal recollections of Audel's travels that include living with some of the most exotic communities alongside the wildest animals in the world.
This interactive, multi-media presentation features Audel telling his stories illustrated with his own film footage and photography. The show is for any adventure, wildlife, and indigenous culture enthusiast who wants to enjoy the spell-binding stories of the natural world from a man who has experienced life with some of the most remote and fascinating cultures on Earth.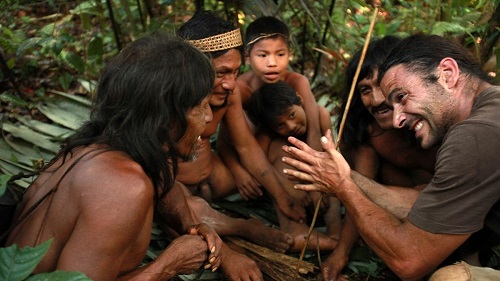 Most recognized as the TV host for "Primal Survivor" and "Survive the Tribe" on National Geographic, Audel has been uniquely fortunate in his travels, getting himself into peculiar situations in which he has lived as a member of communities rather than just a traveler. These experiences allow Audel to share the lives that traditional people lead while surviving off the land in remote and challenging places, from Central and South America, to Australia, the South Pacific, Southeast Asia and beyond.
The common thread in each of Audel's unique living experiences has been his outgoing personality and ability to earn the respect of the people he comes in contact with, from indigenous, rural communities to sophisticated travelers and business associates. Audel continues to spend much of his adult life working with and living alongside indigenous people in wild, remote places, and these experiences shape much of how he lives his life and views the world. It is evident being around Audel that he cares deeply for the people, communities, and plants and animals that have taught him so much.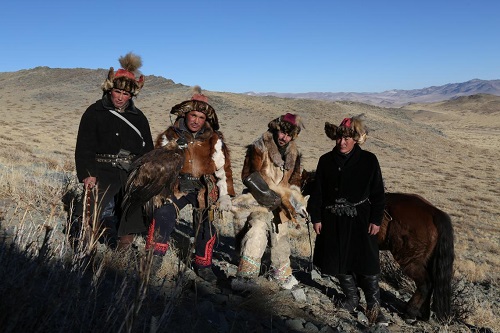 Hazen Audel's Background
A Kootenai and Salish Native American by descent, Audel was born and raised in Spokane, Wash., where he still lives much of the year. He attended Eastern Washington University, Northwest Indian College, and Western Washington University to obtain a Bachelor's in Science in Biology degree and certifications in Art, Chemistry, and Spanish. Later, he completed graduate studies from the University of Hawaii in ethnobotany, cultural use of natural resources, Meso-American traditional hunting practices and tropical ecology. He also received his Master's in Teaching degree from Whitworth College.
"My Lives with Tribes" Spokane Event Details
Thursday, November 16, 2017, 7:30 p.m. at Spokane's Martin Woldson Theater at The Fox. General admission tickets are $24 for adults, $19 for students, and $14 for children 12 and under (price includes a $3 Fox restoration fee). Reserved Seating is available for $1 more per person. Tickets are available through the Fox Box Office at 509-624-1200, at TicketsWest outlets, or online here.
Find more event info and updates here or on Facebook here.